Products
Straight Rail Platform Stairlift
PLG7 straight rail platform stairlift from Ascendor in Austria. The perfect solution for a single straight flight of stairs when a vertical lift is just not possible.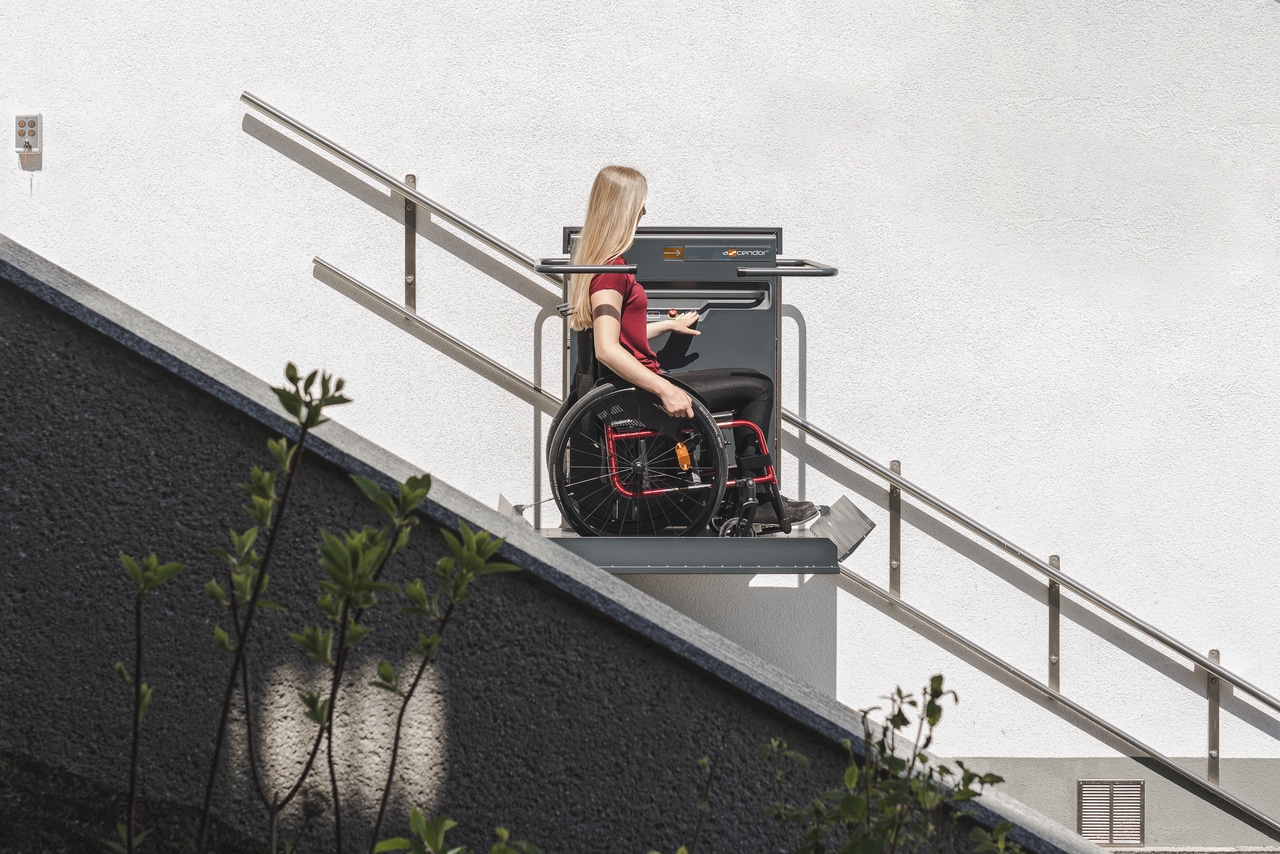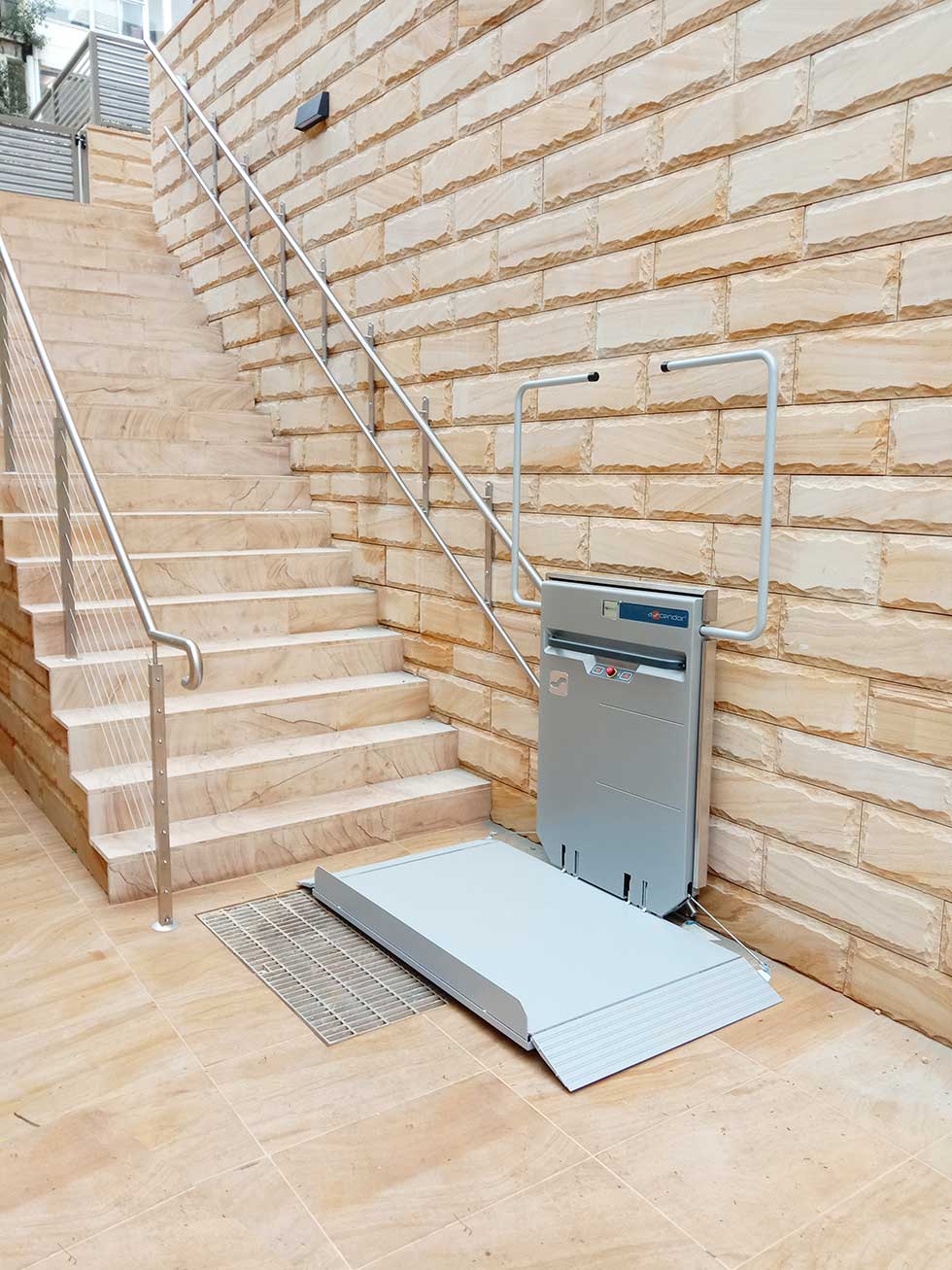 Products
Open Style Platform Lift
Open Style Platform Lifts are an aesthetically pleasing and cost effective way or transporting wheelchair users or parents with pushchairs between two levels. Capable of raising up to 3 metres and lifting up to 400kg, open lifts offer the benefits of a conventional Platform Lift (no pit or lift shaft required) but with the feeling of freedom that comes with an open aspect design. Available in a colour of your choice, our Open Style Vertical Platform Lifts will blend in with the environment, whether workplace or at home, office or retail.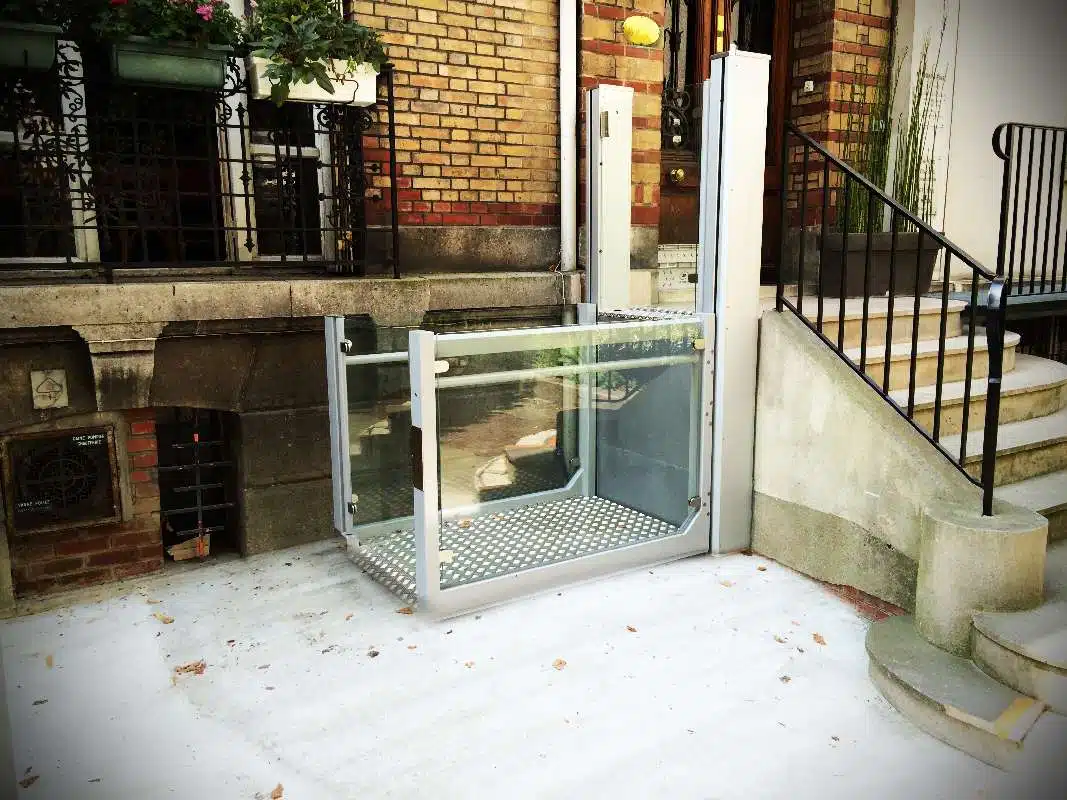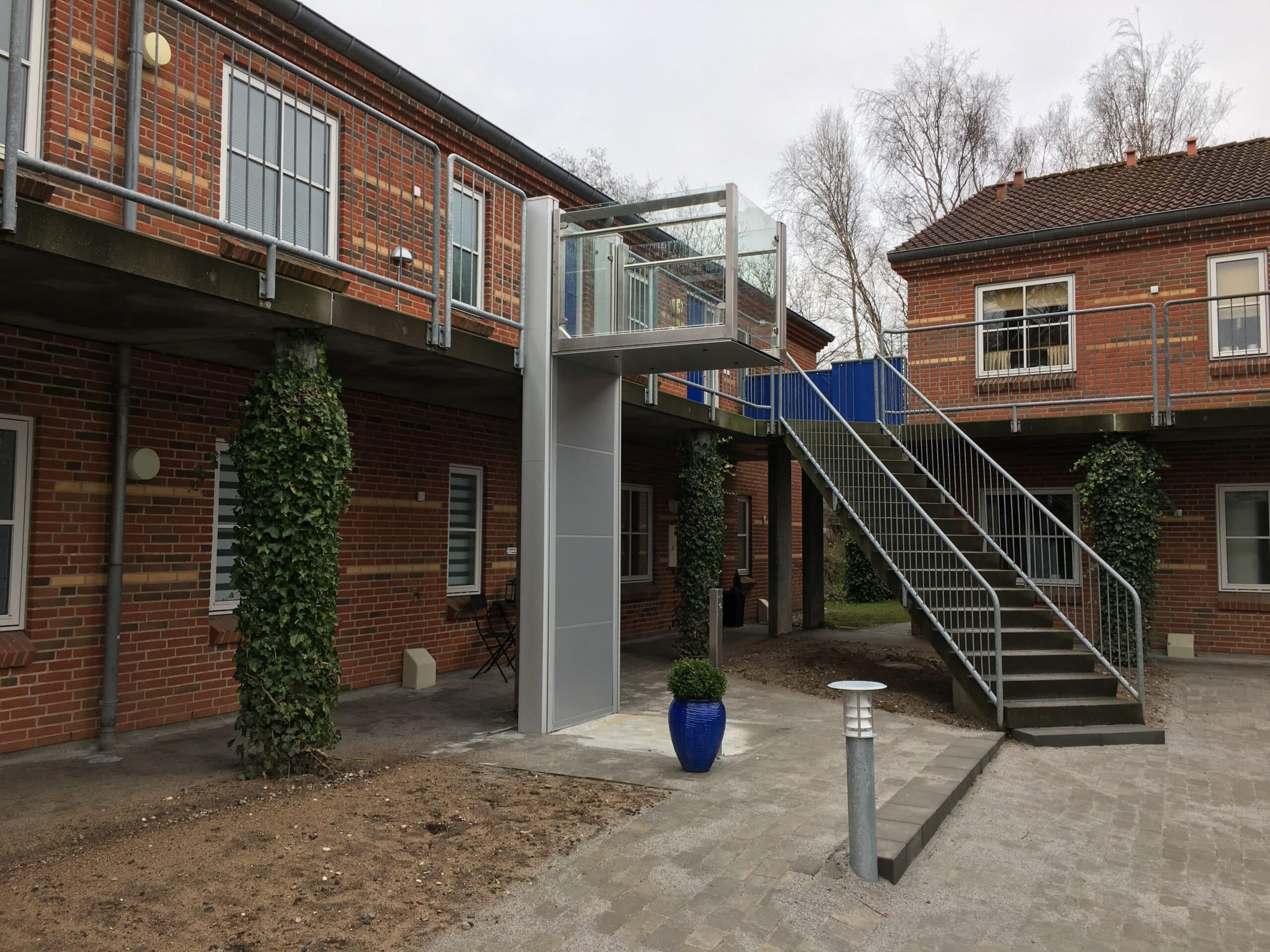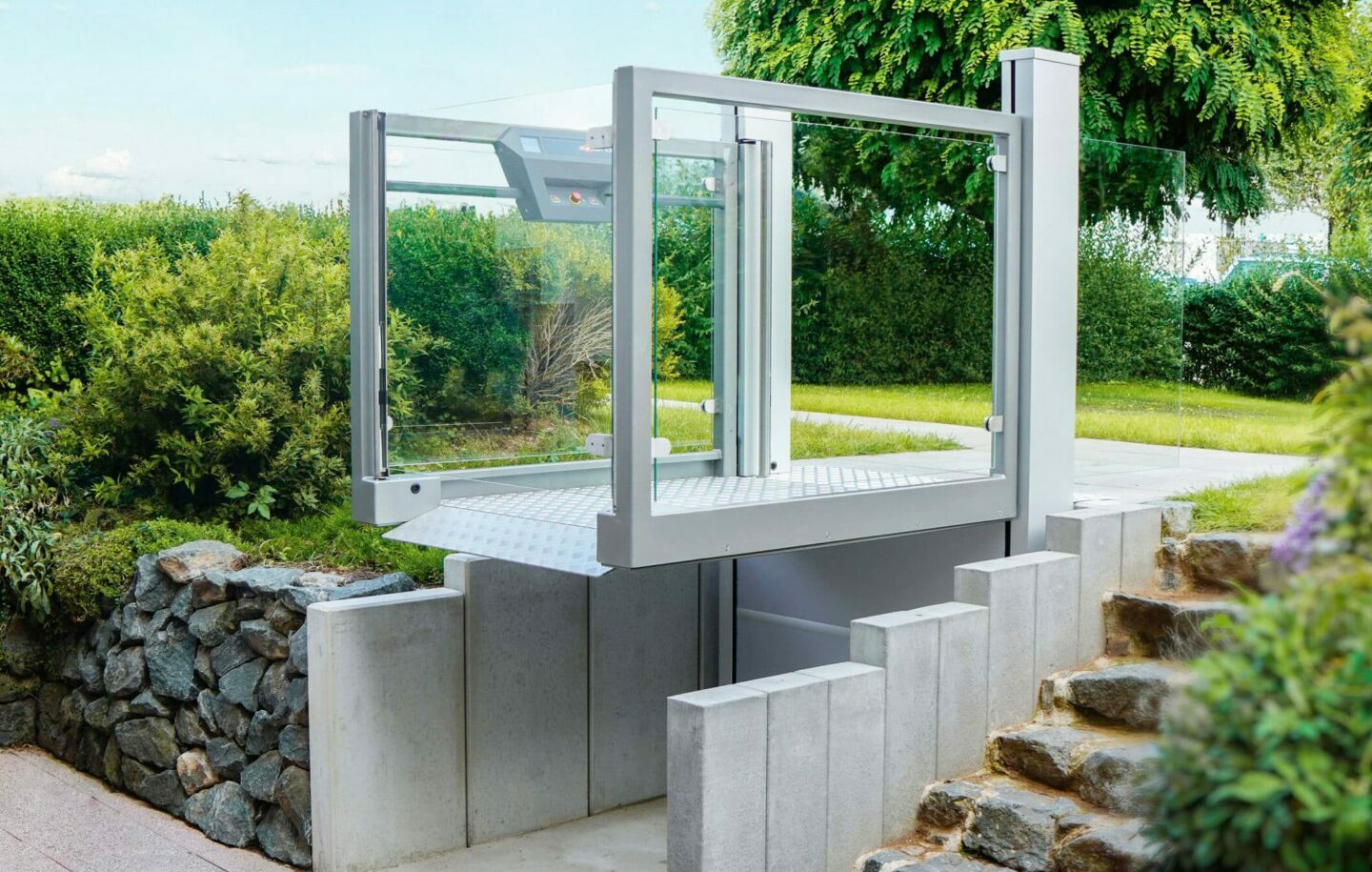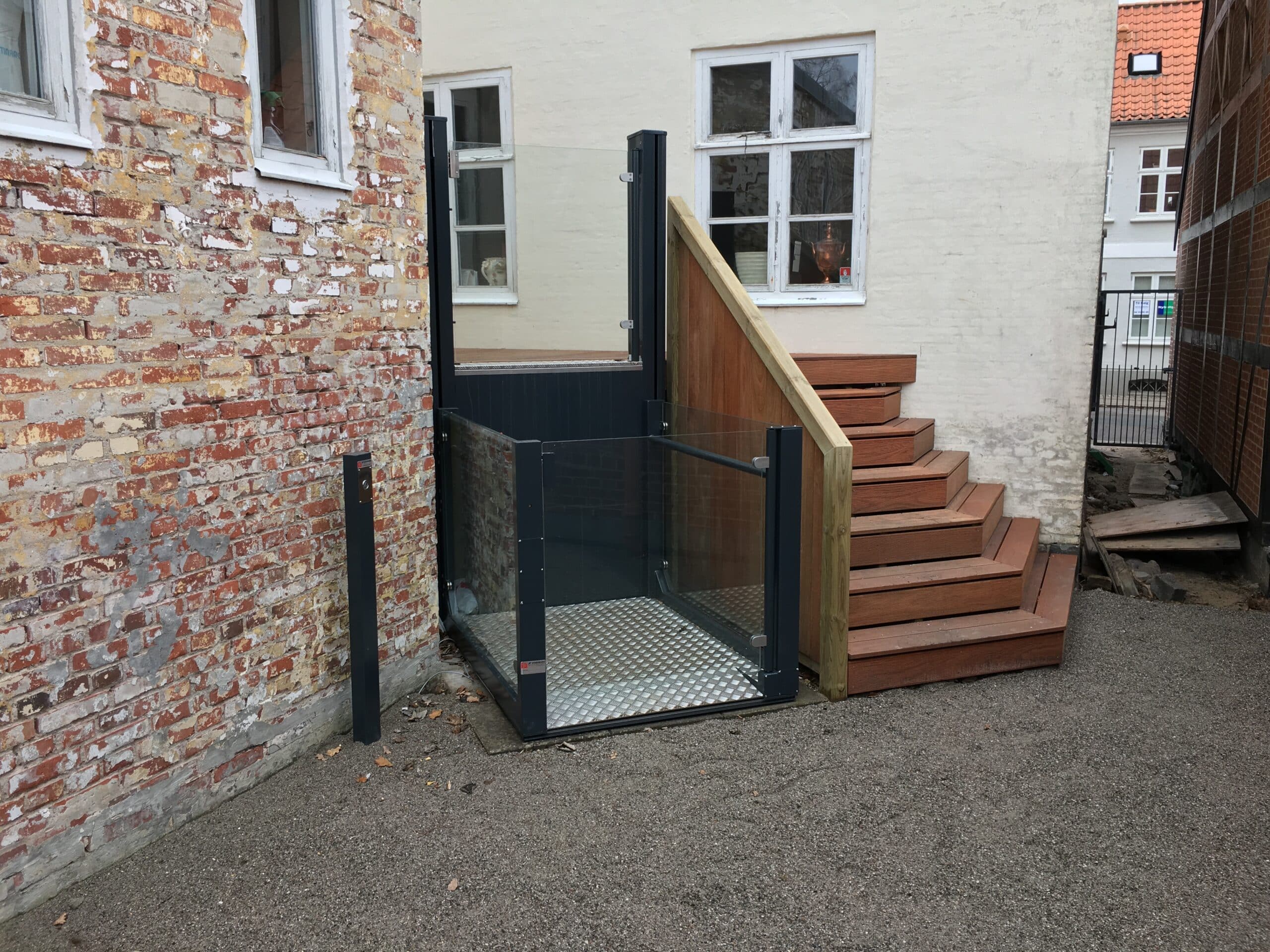 Products
Staircase & Lift all in One Product
Flexstep – Staircase and Lift all in one product
Revolutionary, totally hidden and totally unique. Whilst idle, the Flexstep is a staircase with open treads and it is virtually impossible to see what lies within. However, once a wall button or remote control is pressed, it transforms into a vertical platform lift (sometimes referred to as a Steplift). This is the optimum solution for any application where the customer does not want to see a lift. It is also perfect for retail settings as it negates the need for both a lift and a fixed set of stairs (Flexstep occupies half of the floor space). Available with a choice of frame colours, handrails and tread inserts (including the customers own), Flexstep meets the needs of even the most discerning of clients.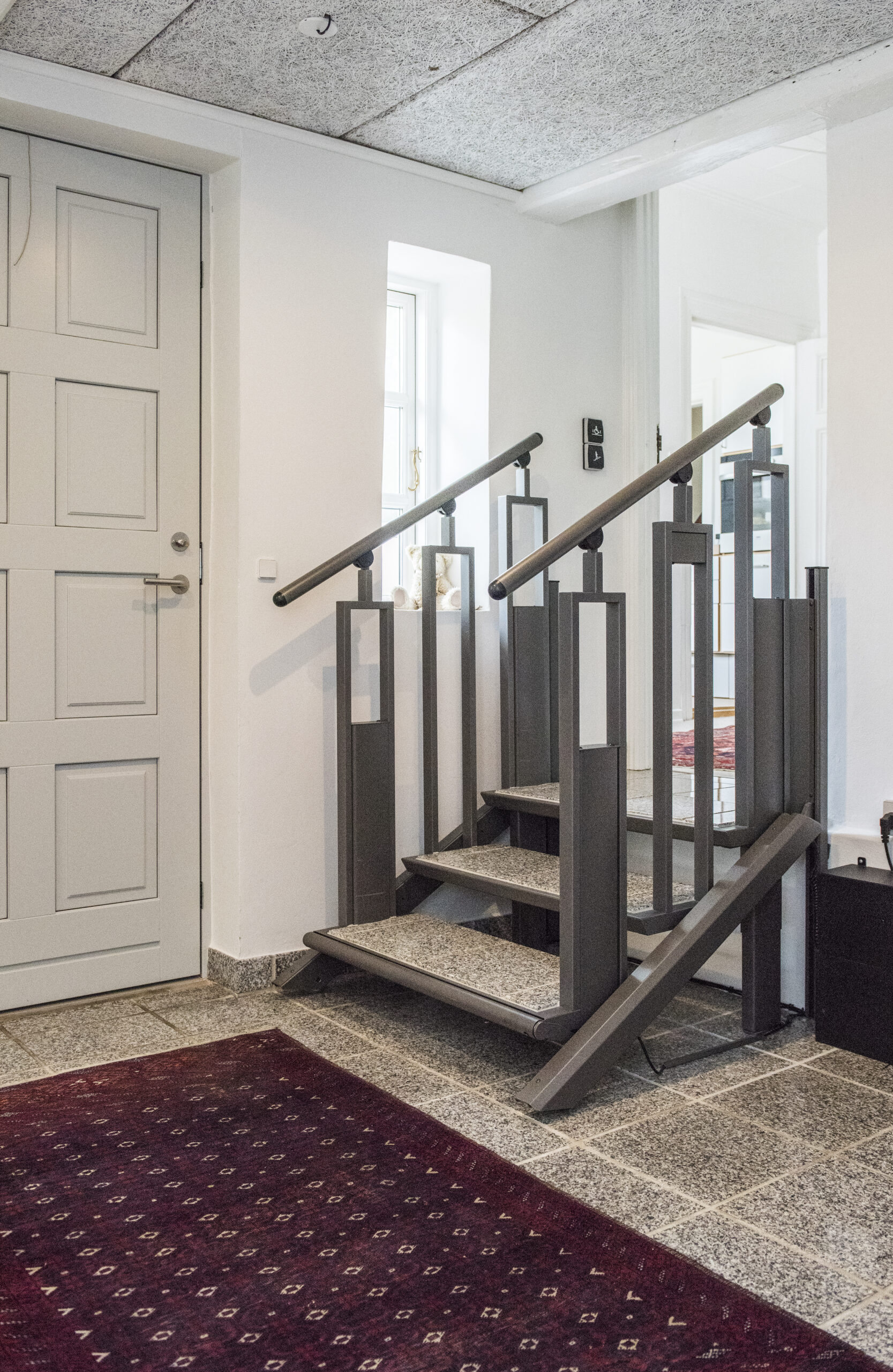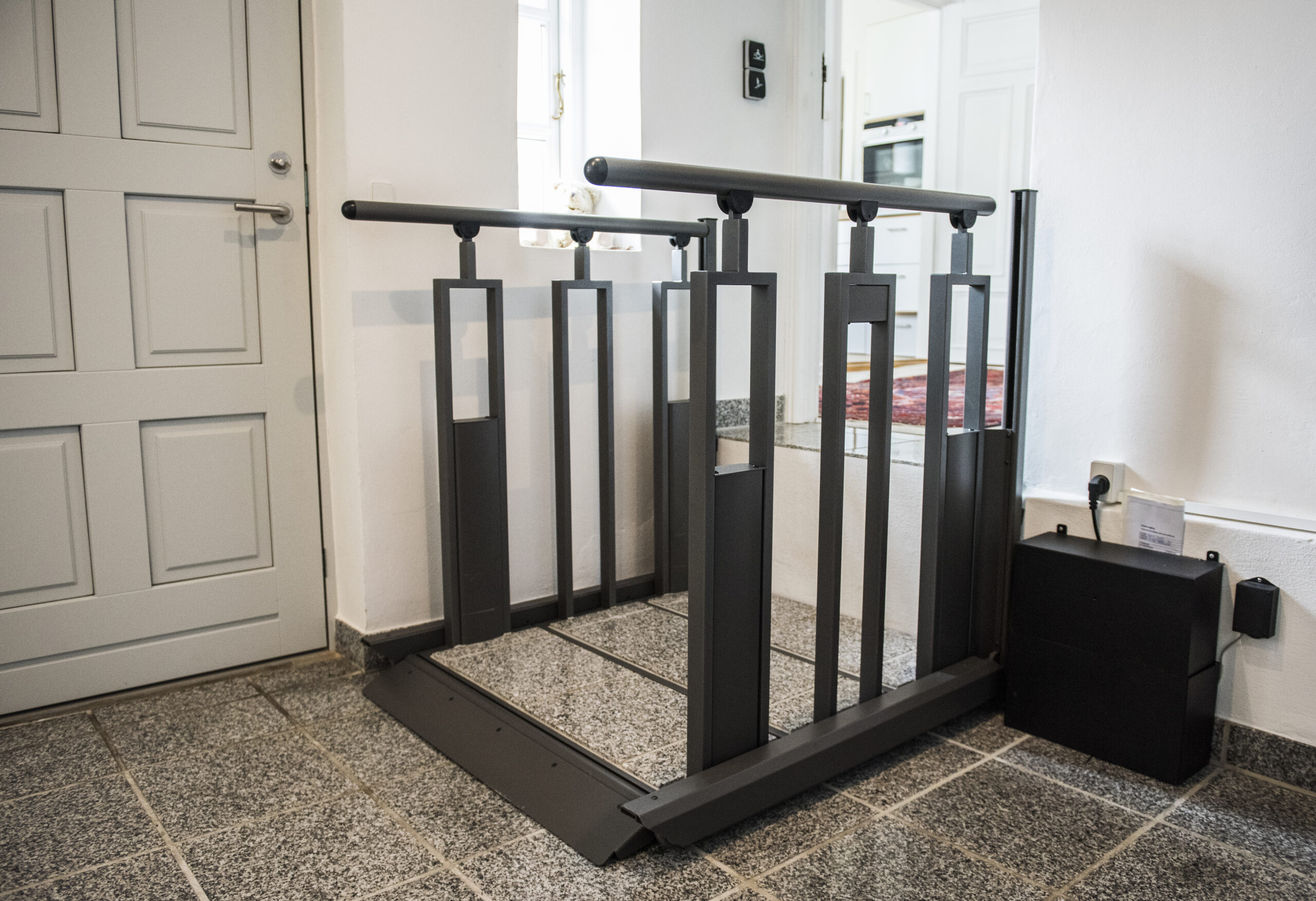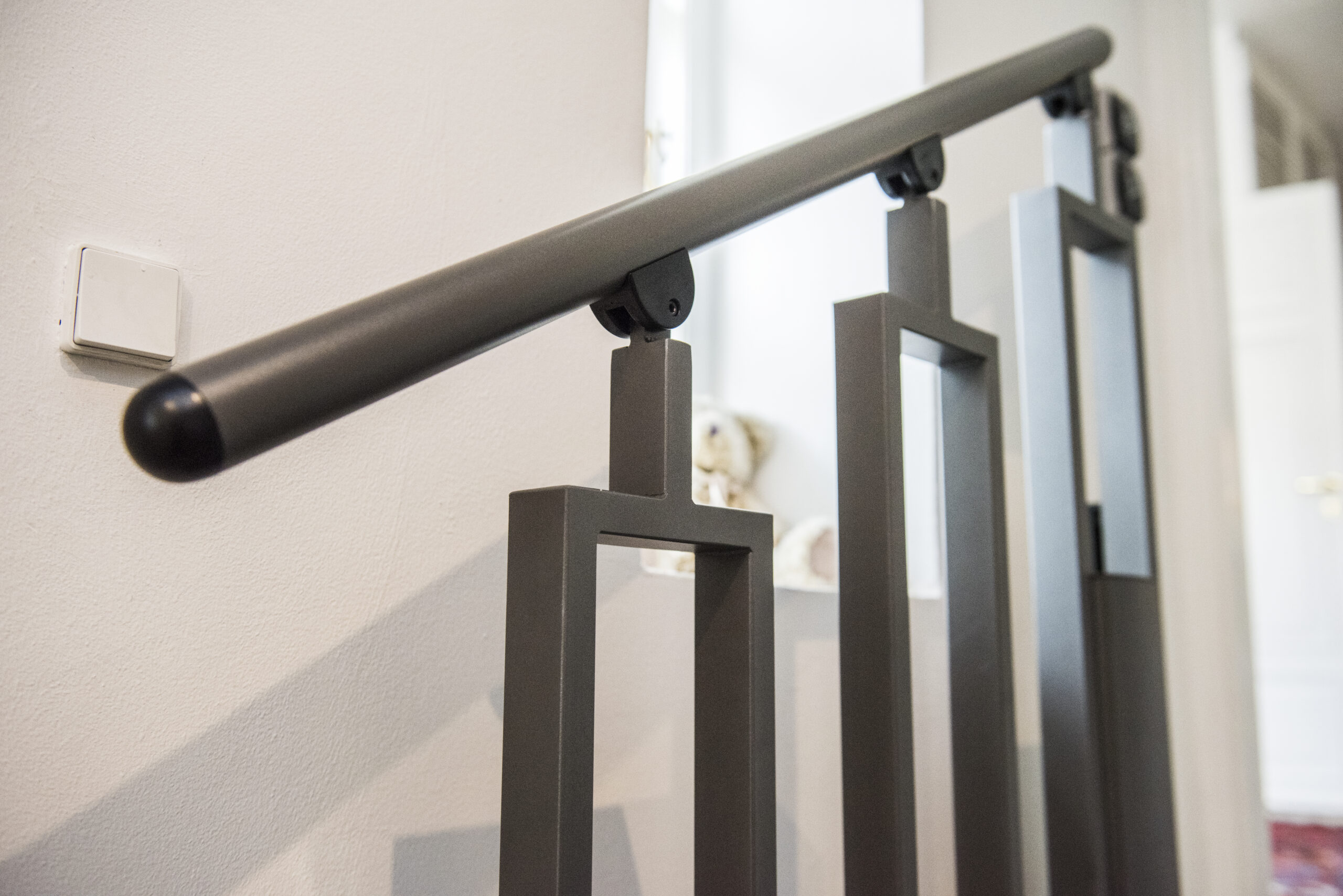 Products
Curved Rail Platform Stairlift
PLK8 curved rail platform stairlift from Ascendor in Austria. The perfect solution when a vertical lift is just not possible. This model can accommodate bends and travel horizontally across mid landings.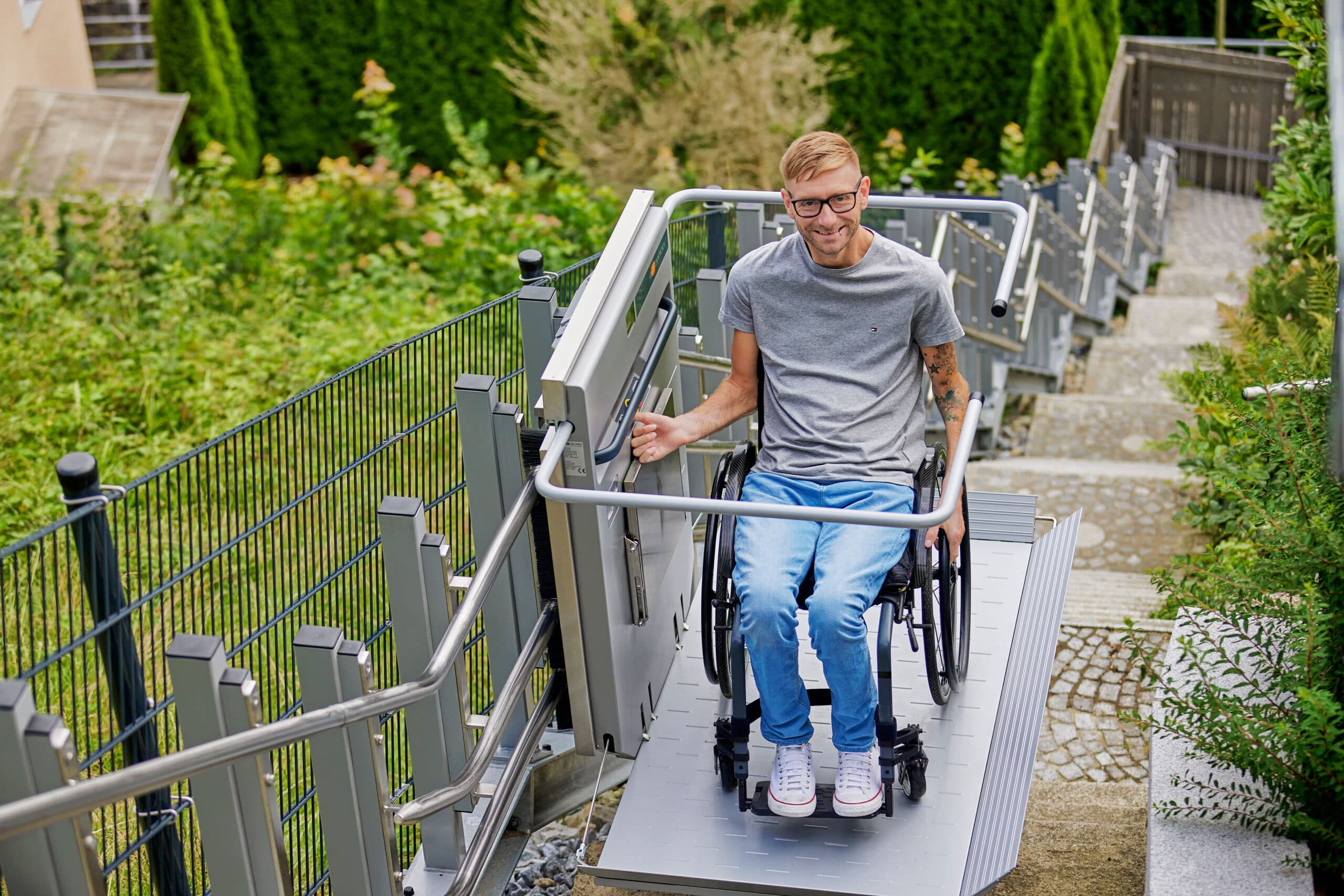 Products
Swedish Style Platform Lift
Stylish and self contained. The electrically driven screw and nut driven lift will fit under the lowest of roofs and doesn't need a pit in the floor. Easy to apply and budget friendly.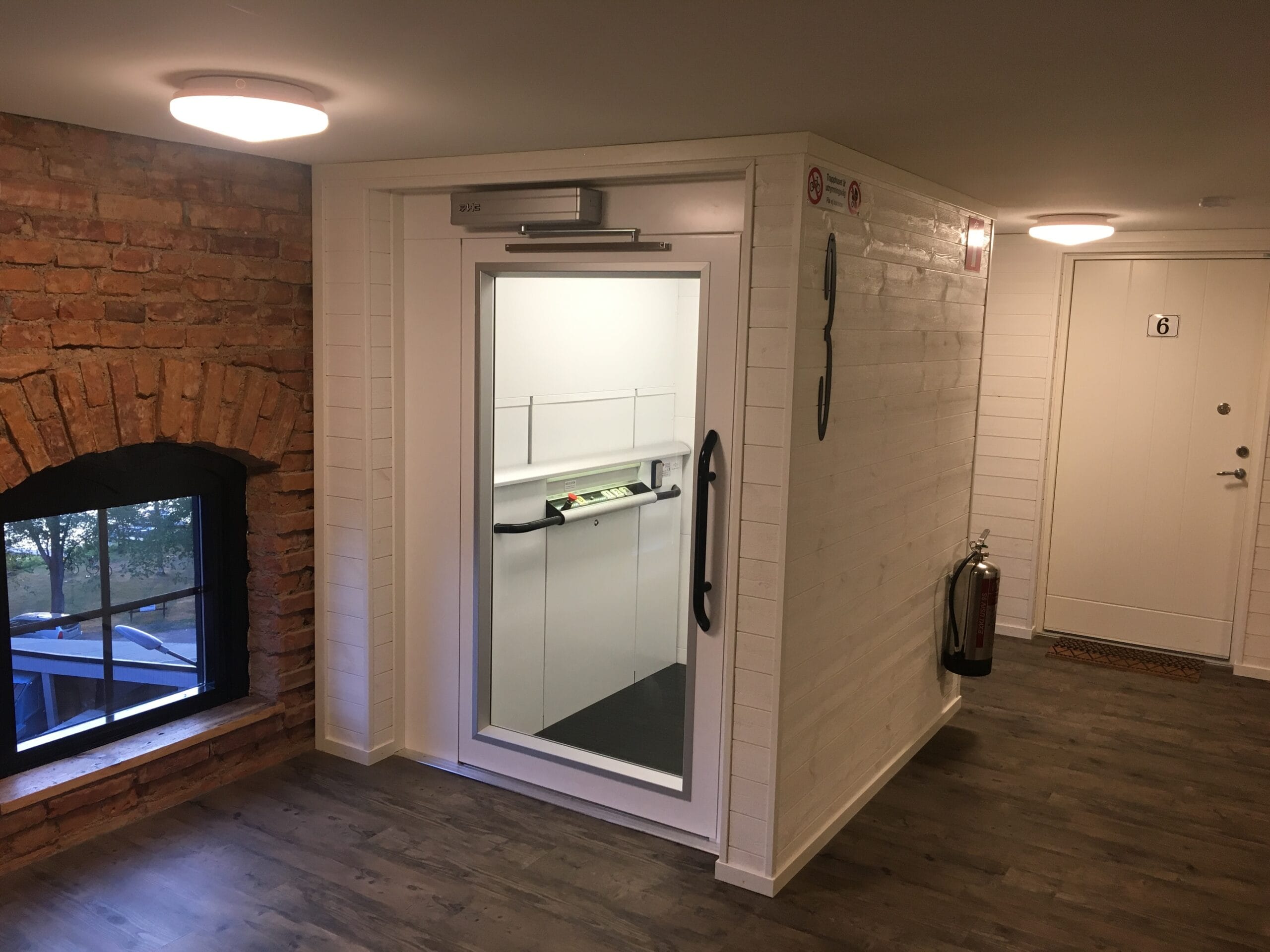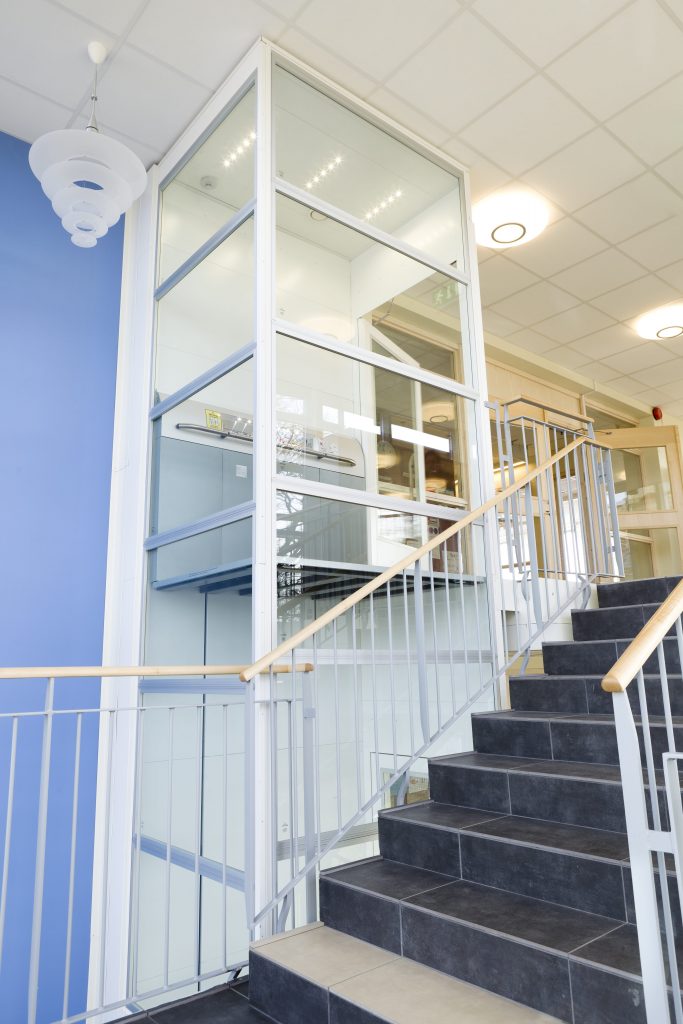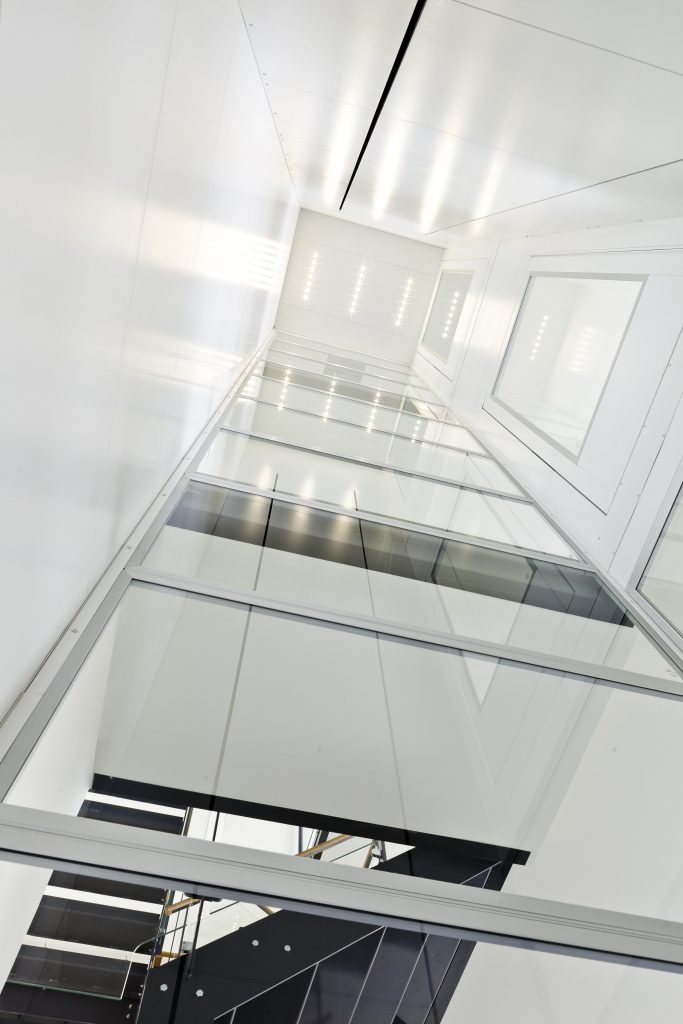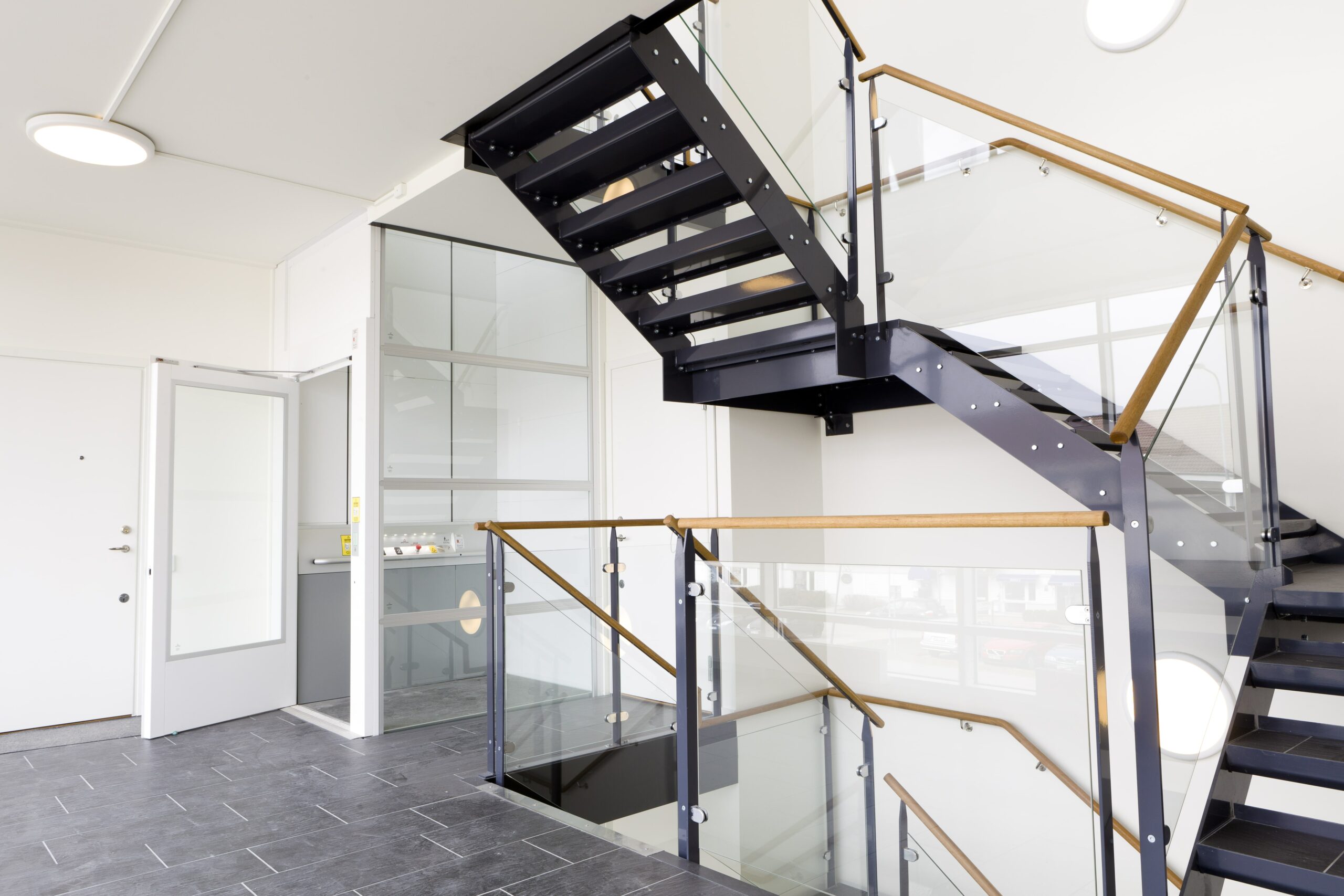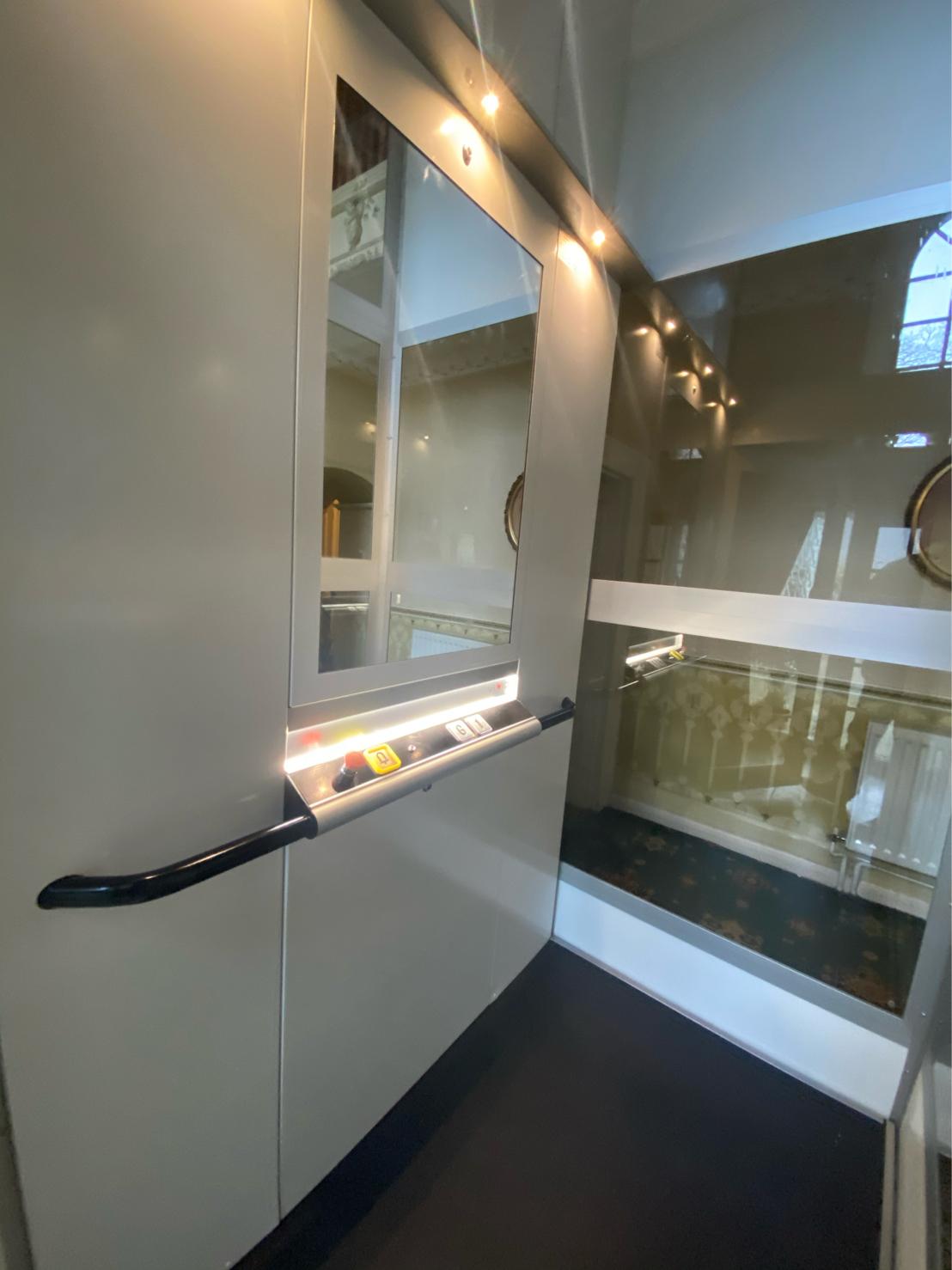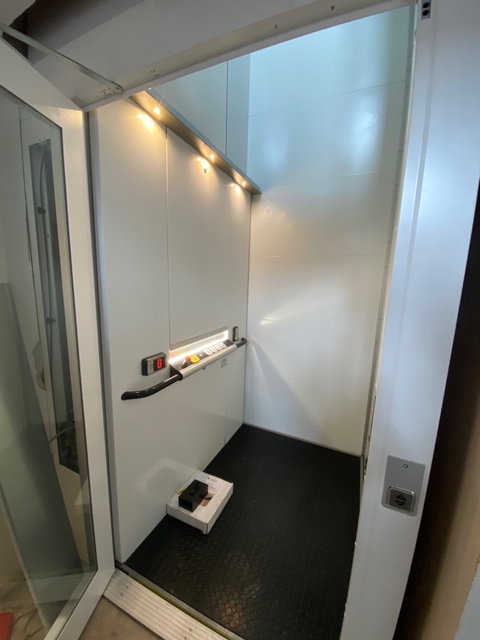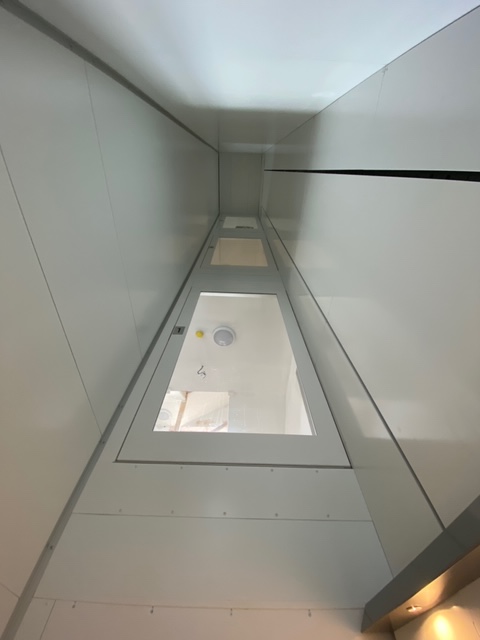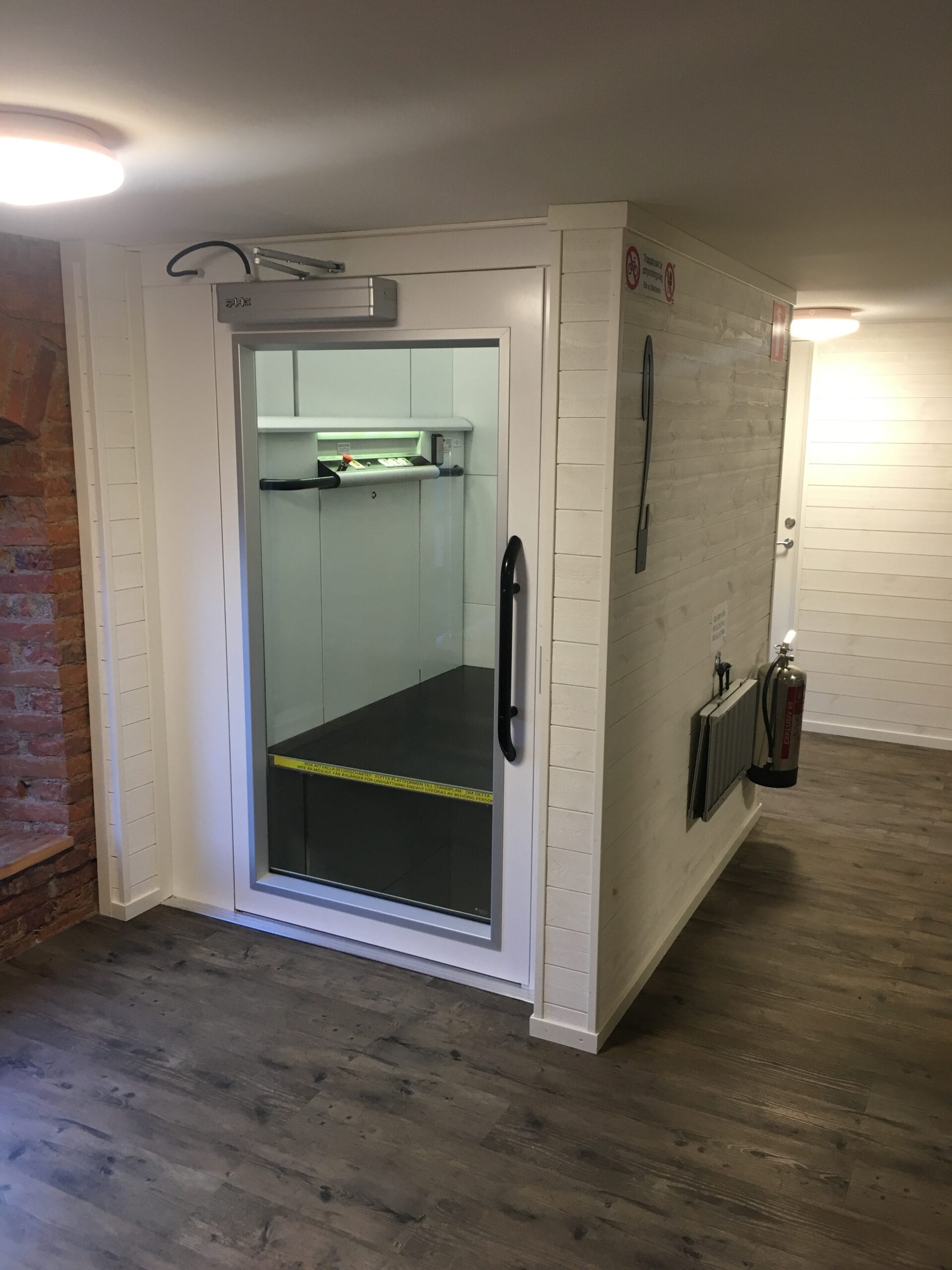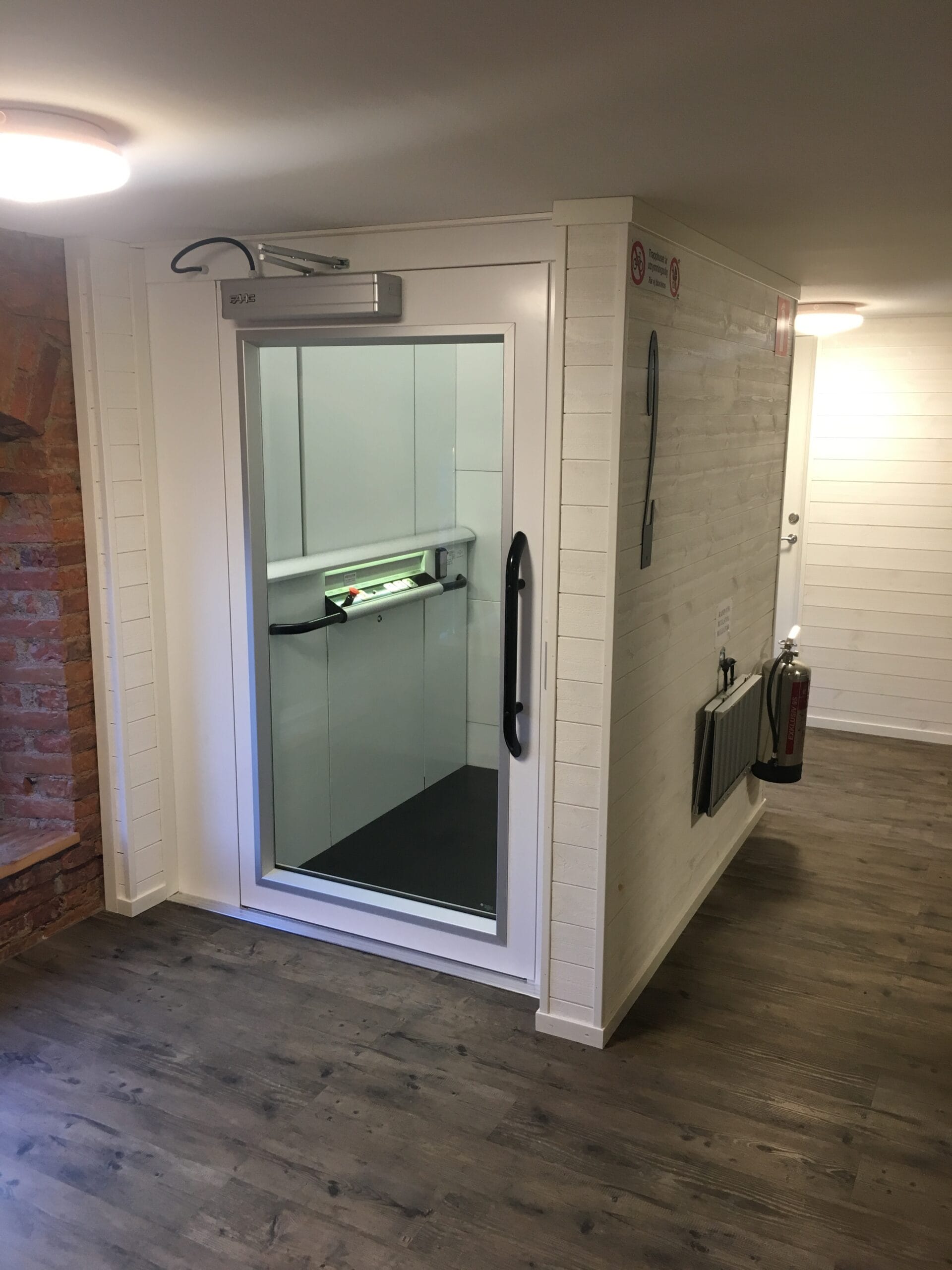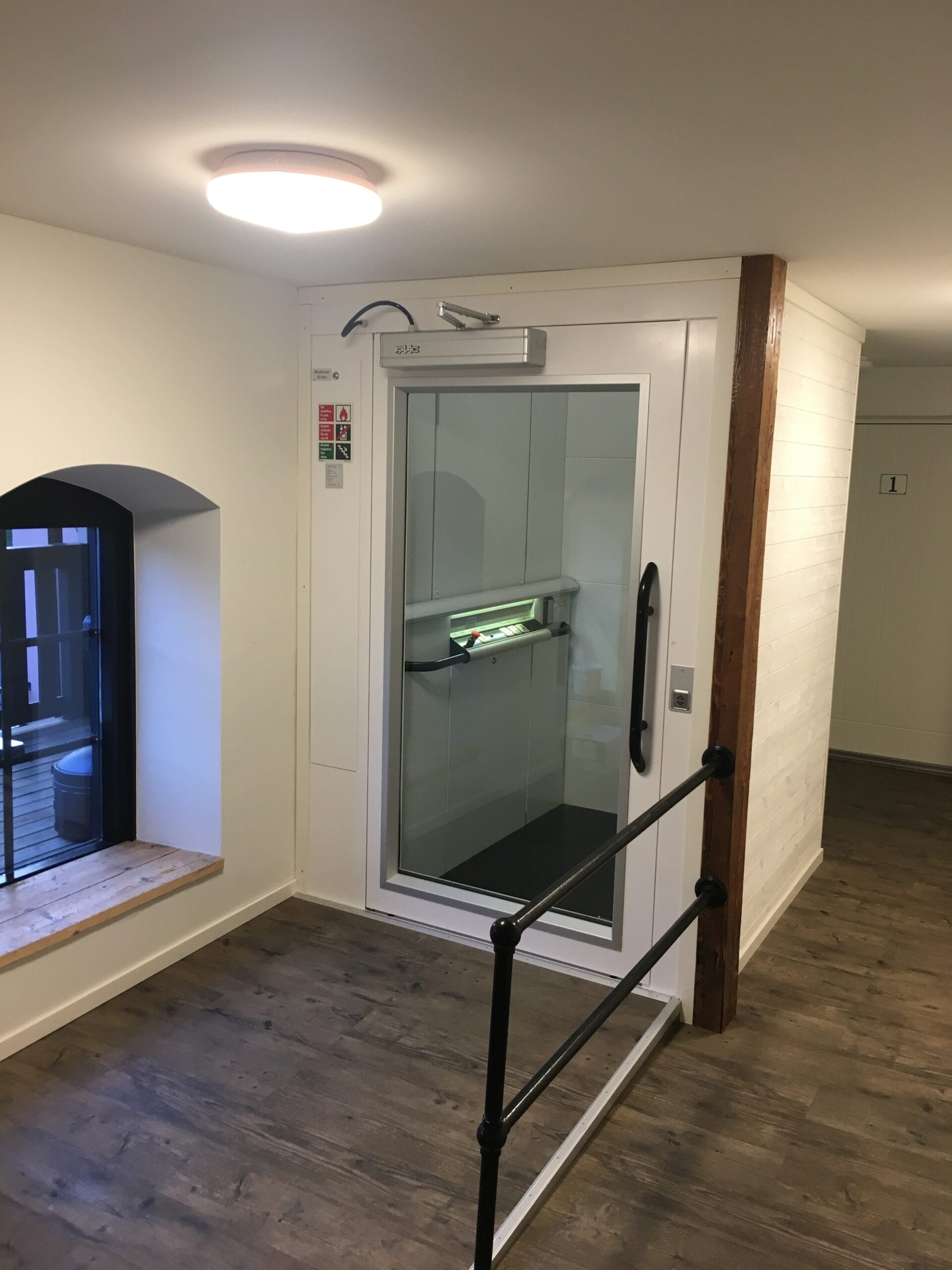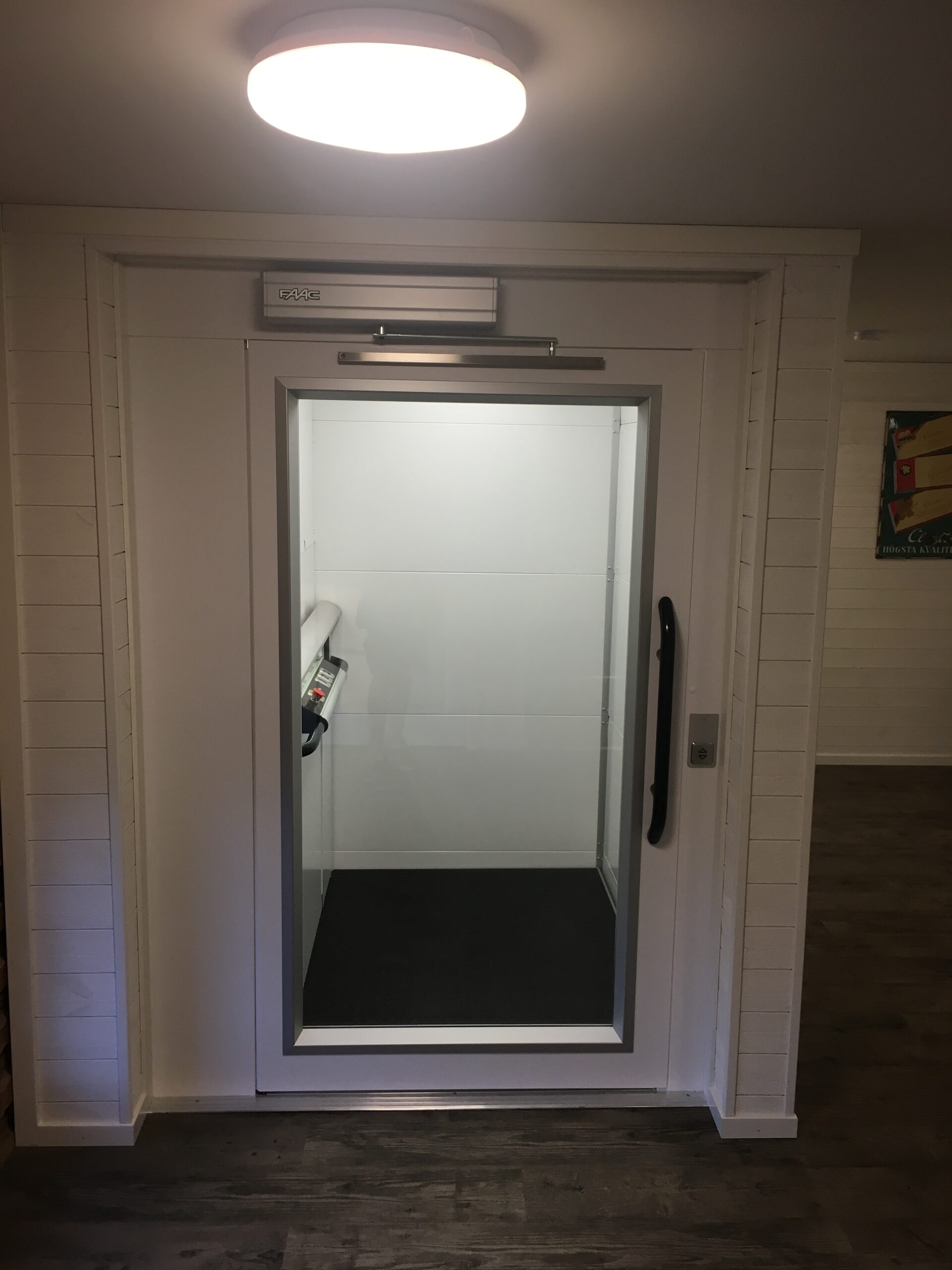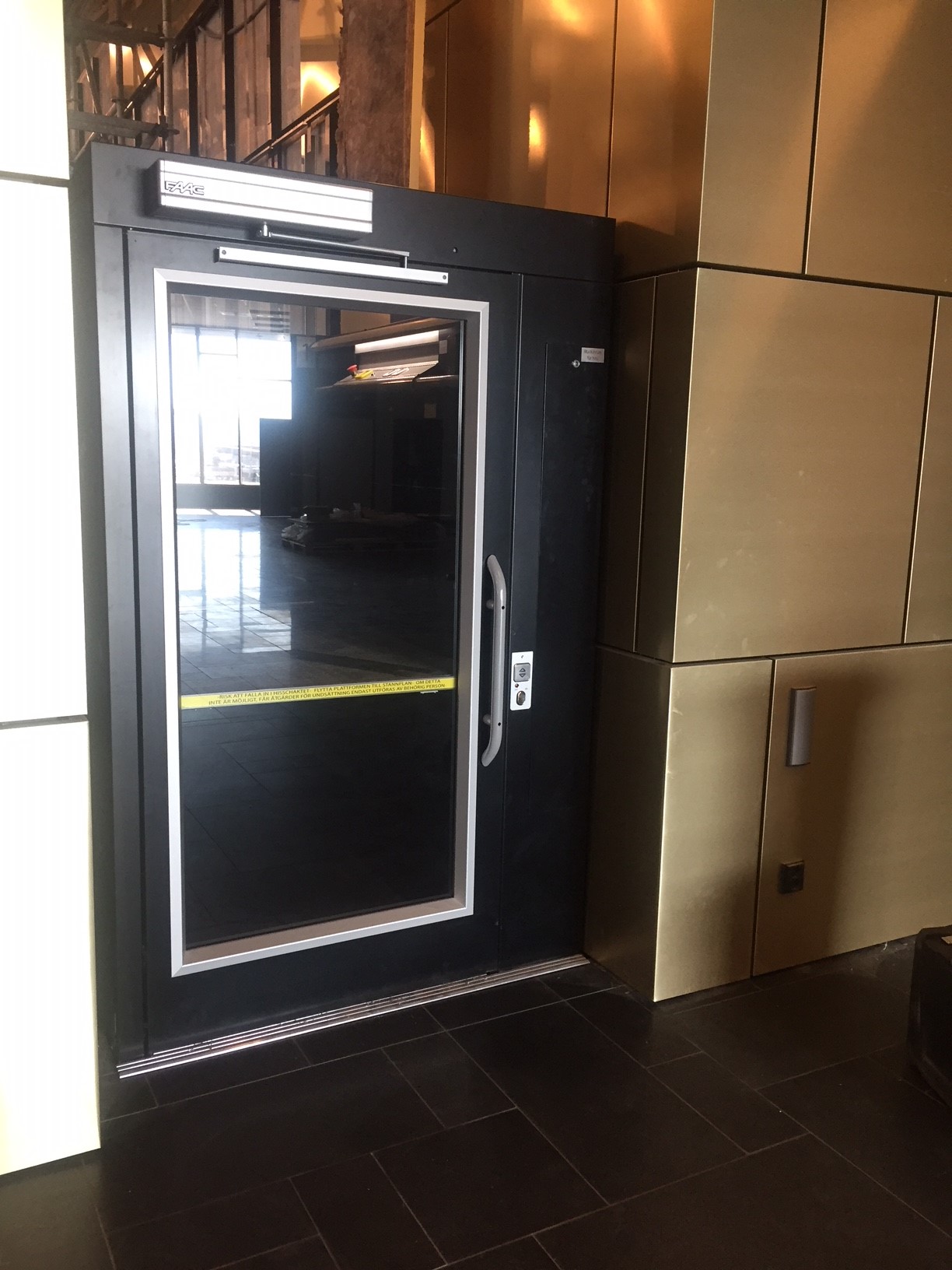 Products
Heavy Duty / Large Platform Lift
The best of both worlds and all in a very affordable package. Various platform sizes are available, the largest of which will accommodate a bed or stretcher as well as an attendant. This lift can also be used for the transportation of goods as it has an incredible lifting capacity of 1000kg.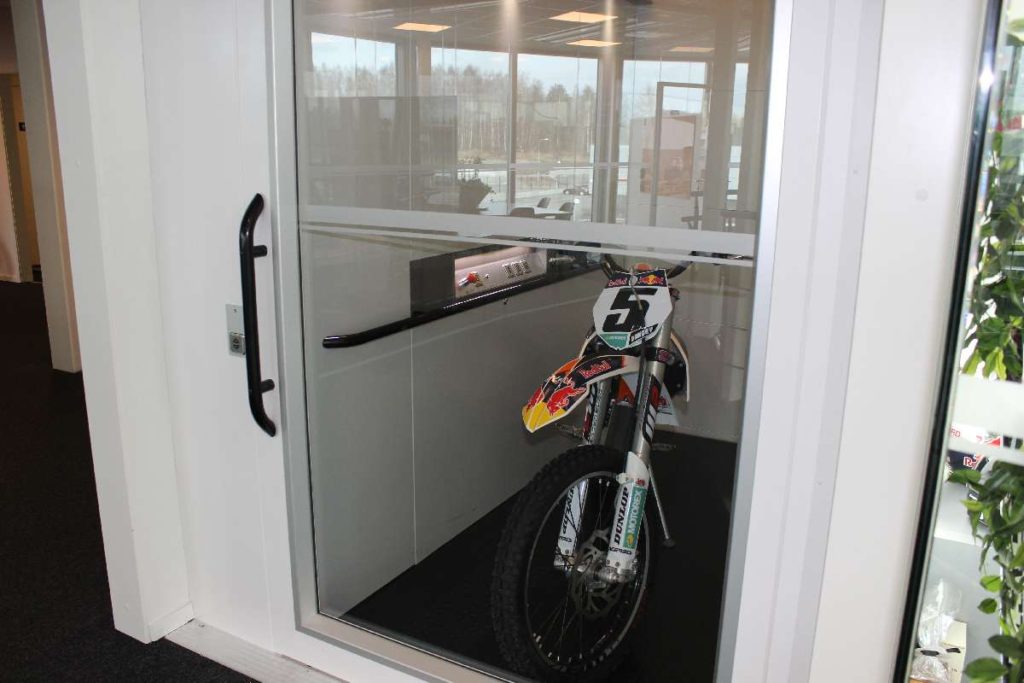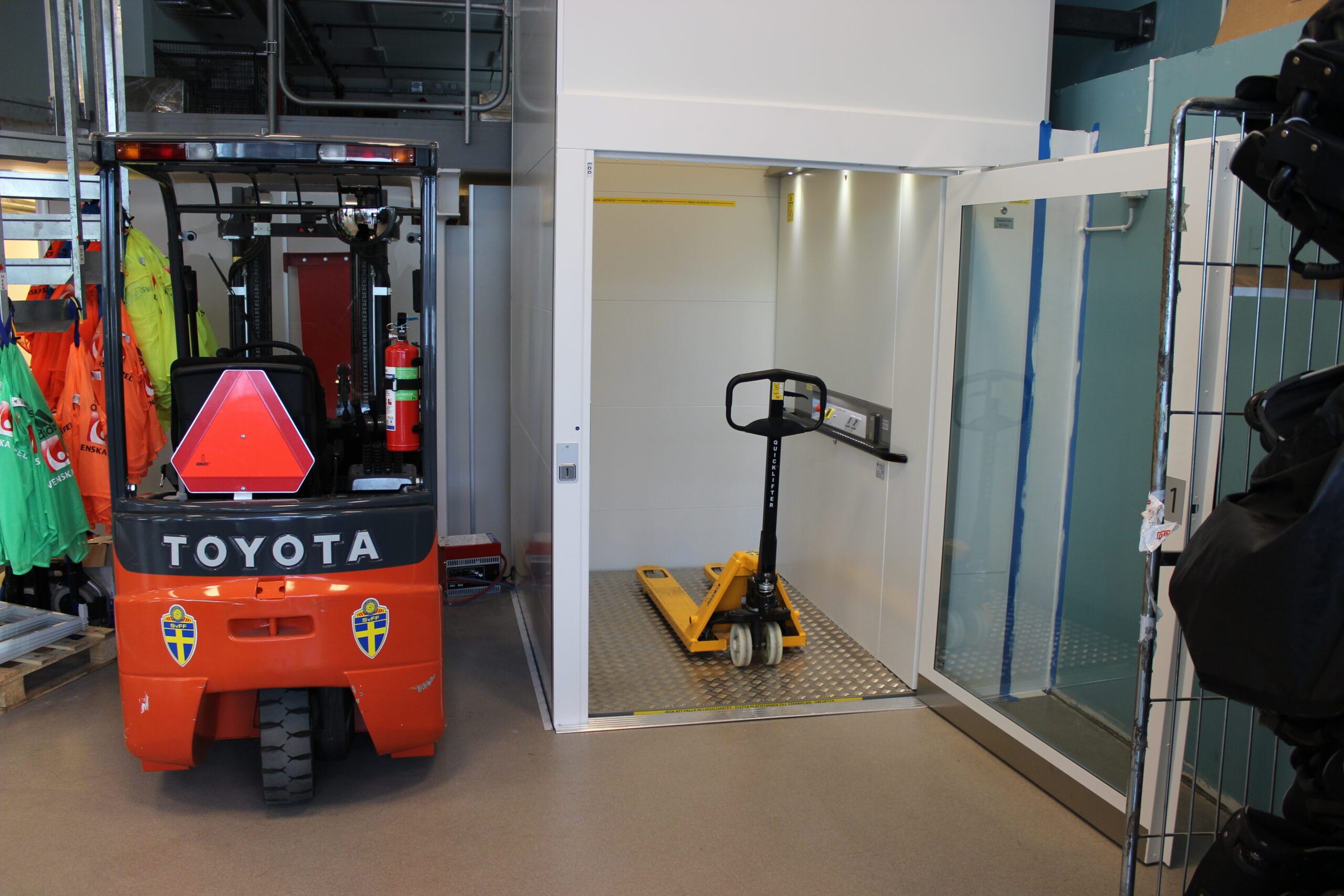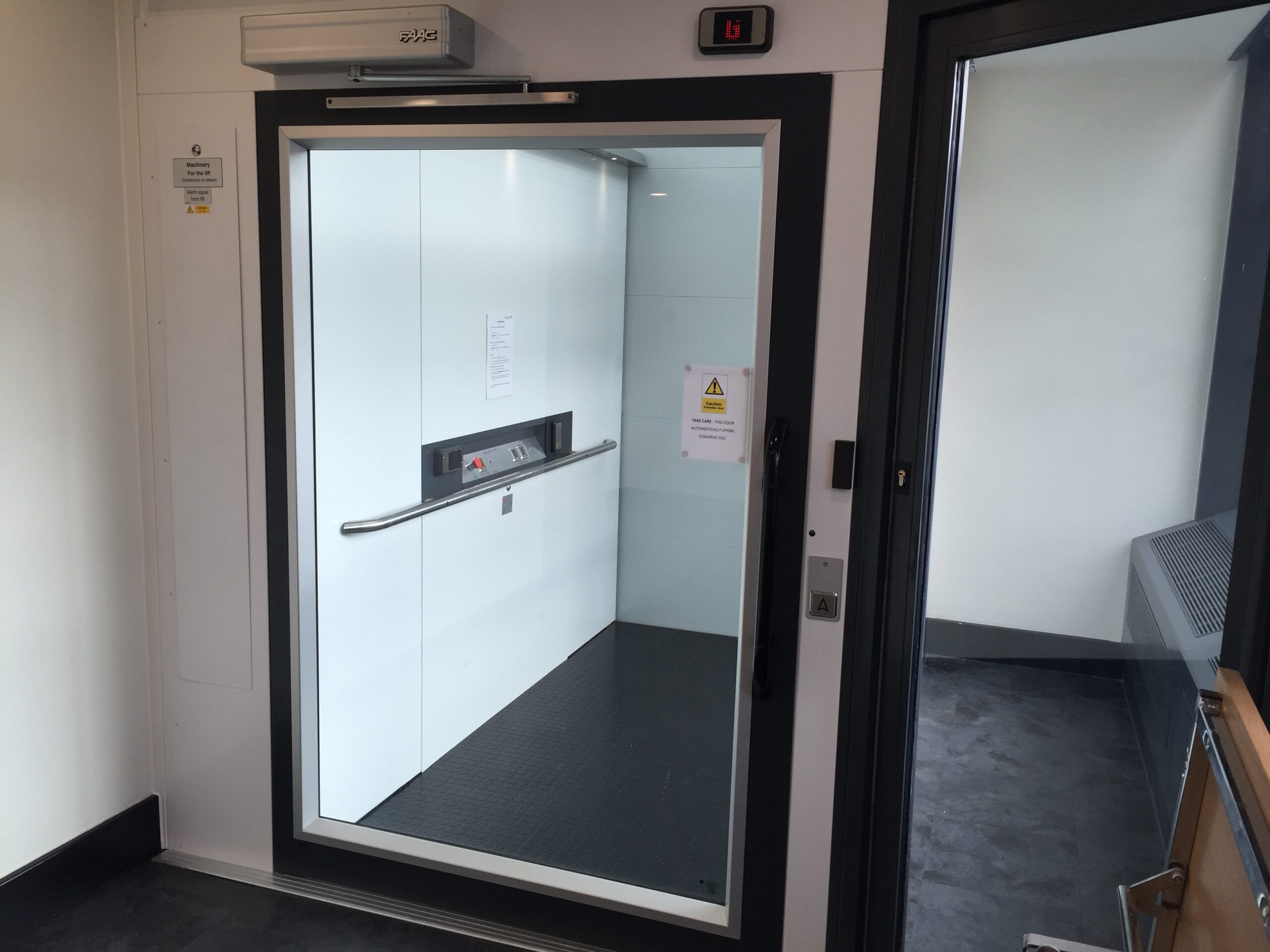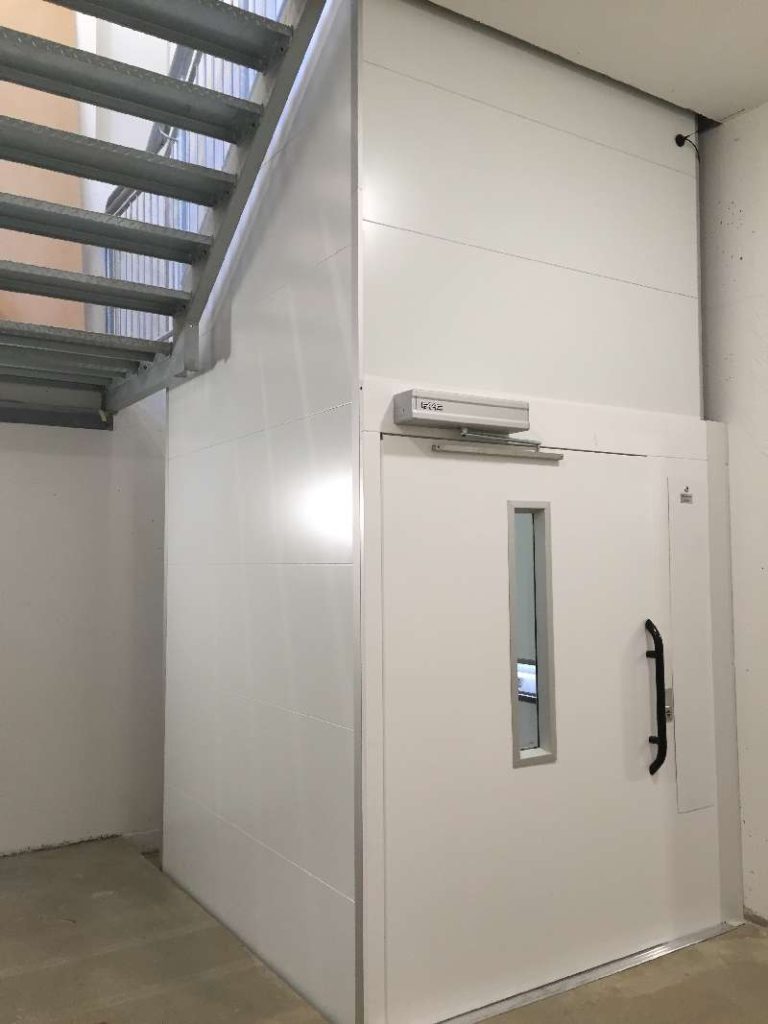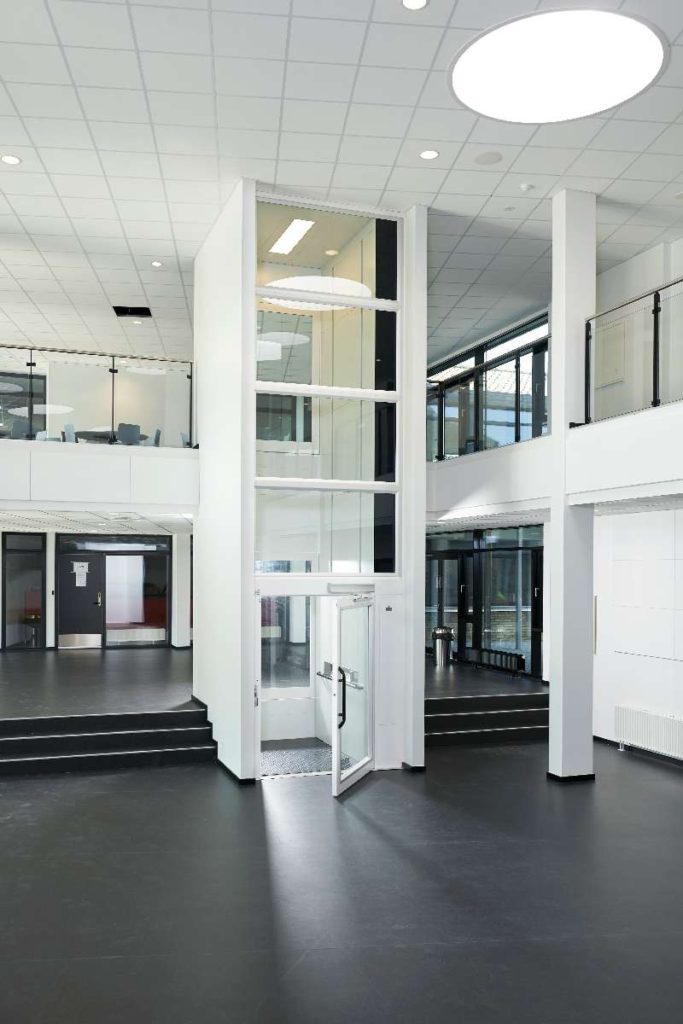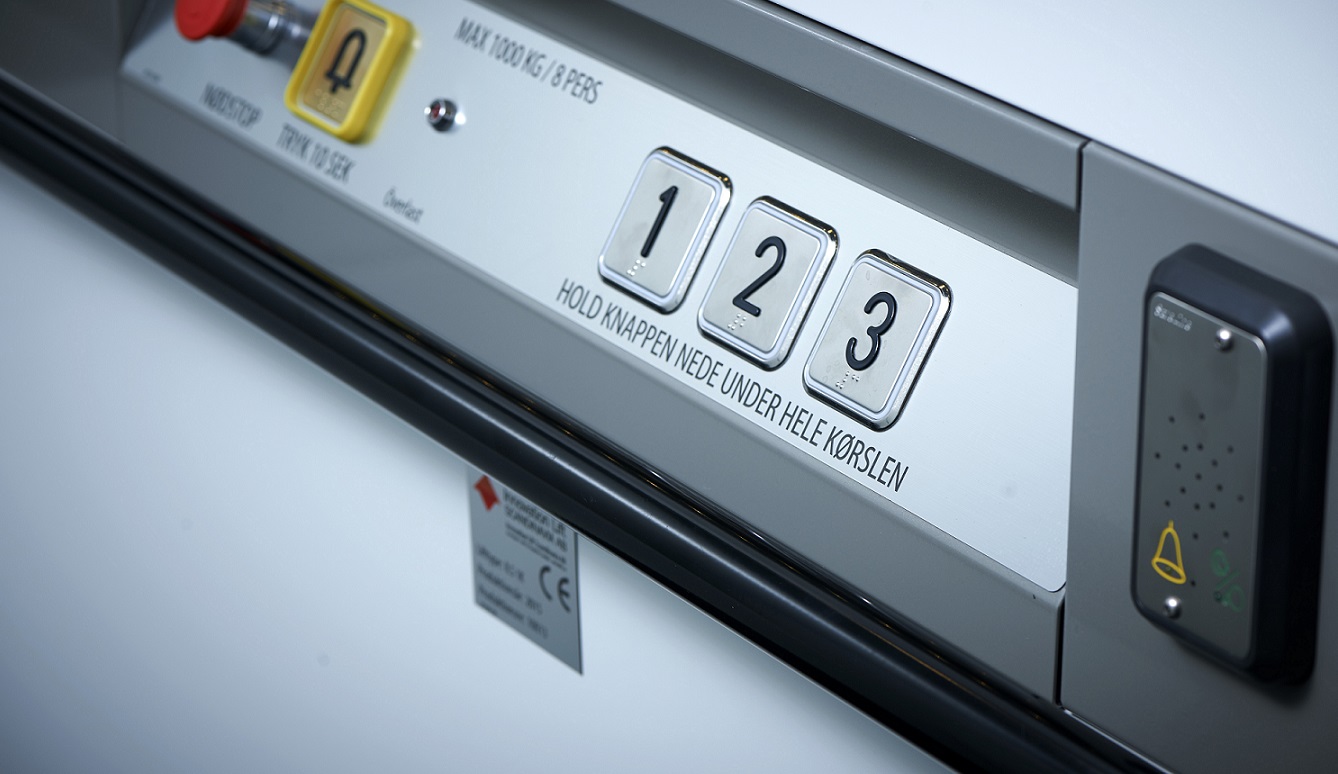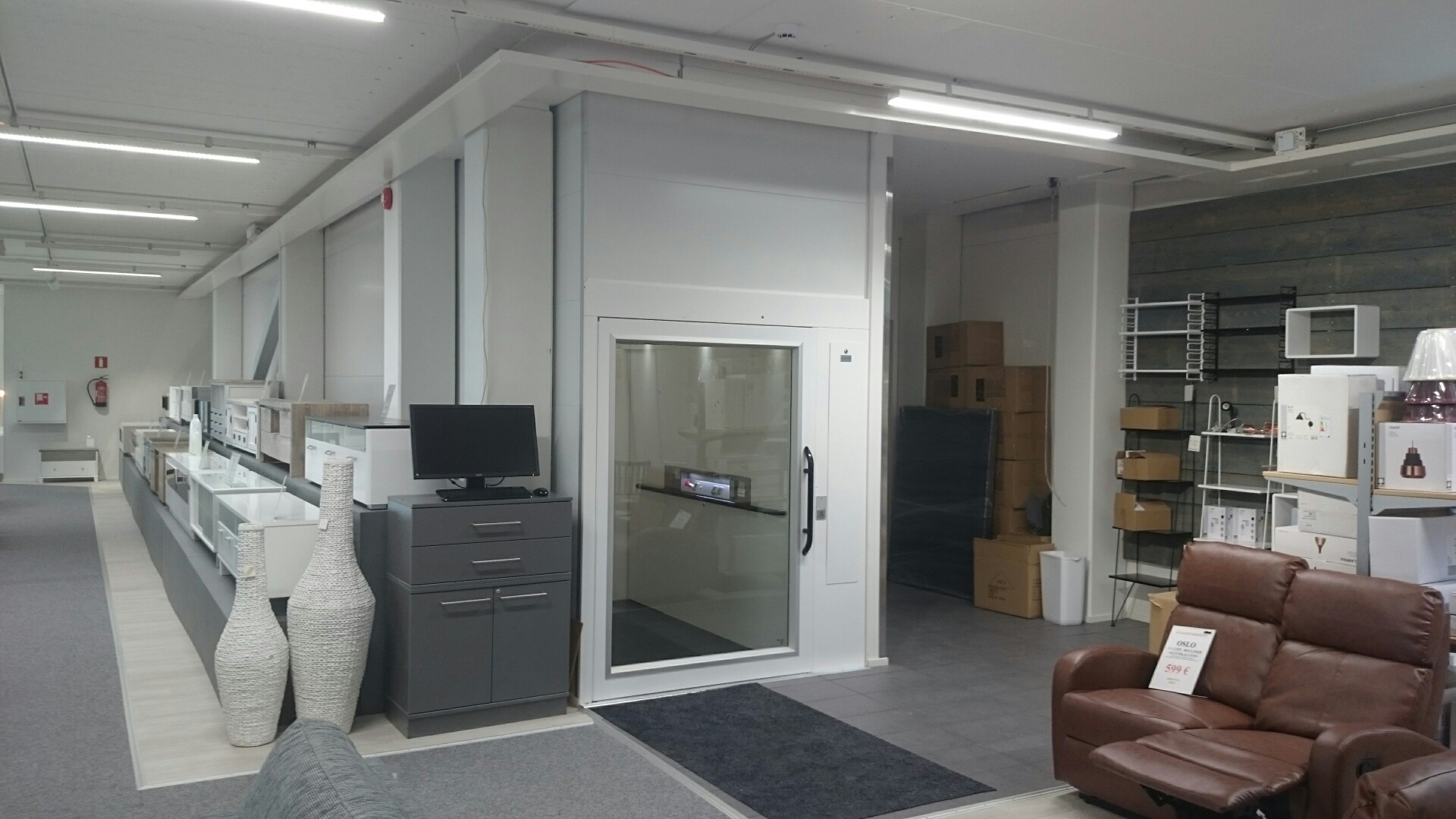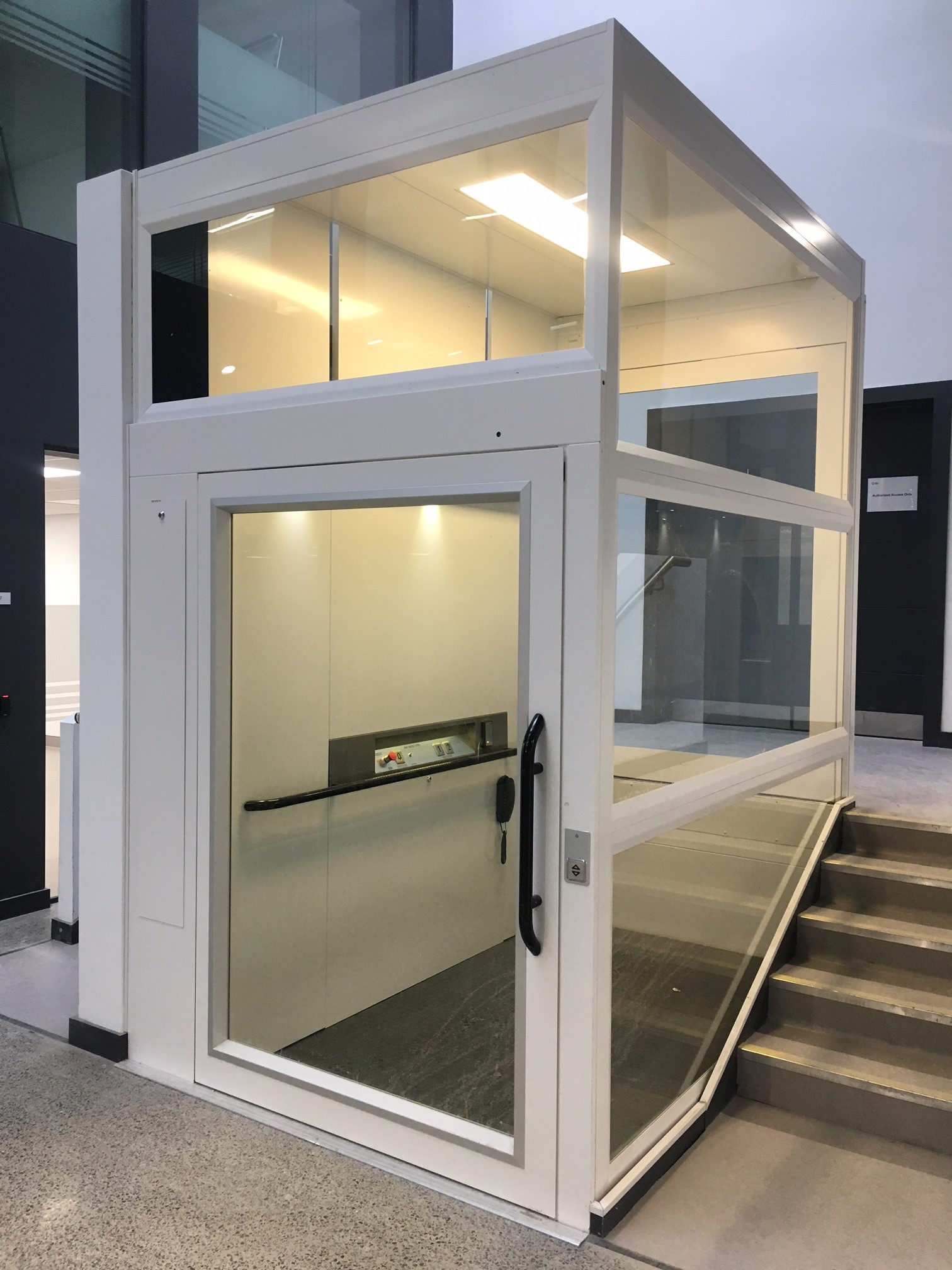 Products
British Style Platform Lift
Aesthetic design coupled with dependable British Engineering. Hydraulically powered for comfort, reliability and long service intervals.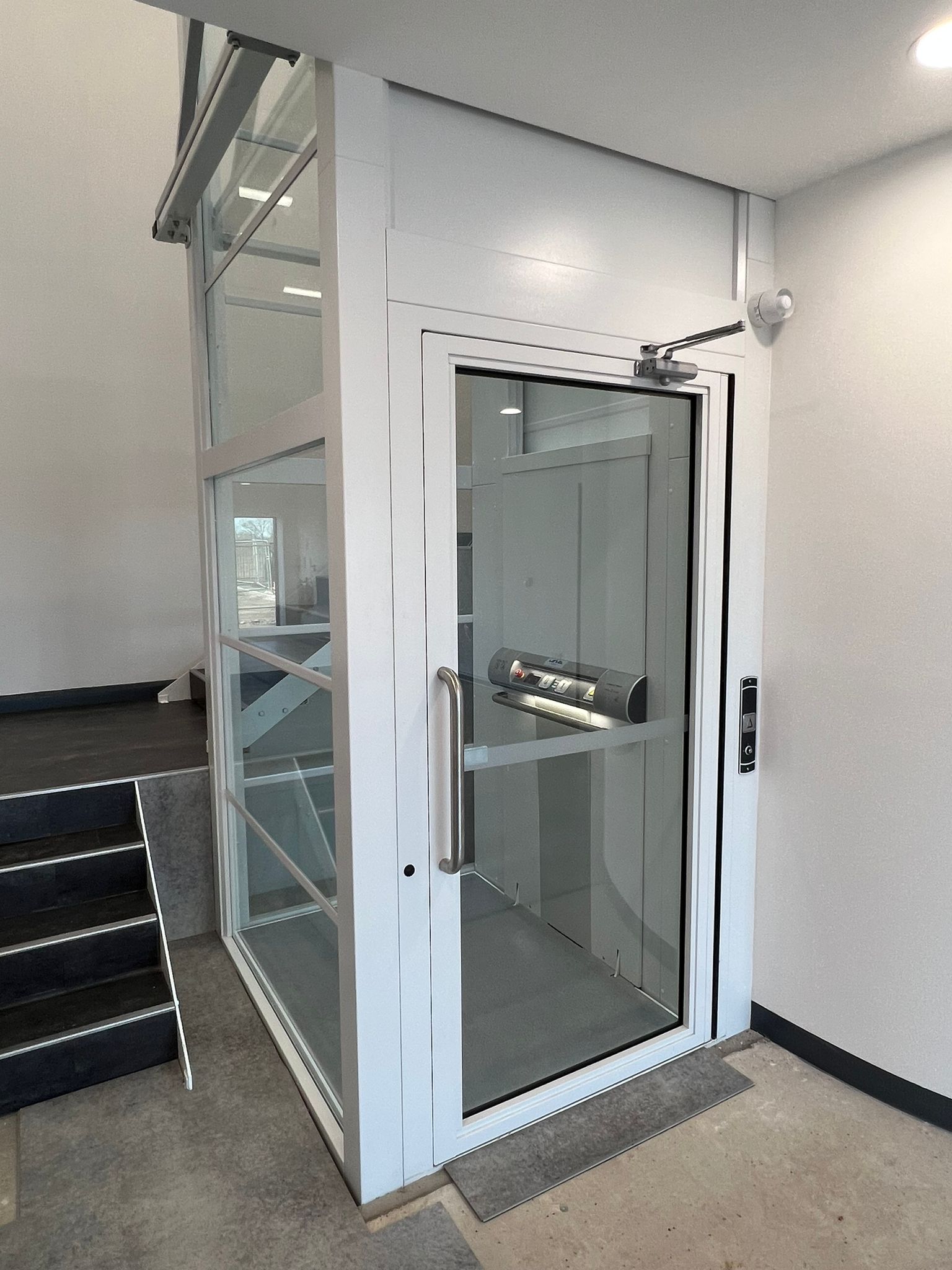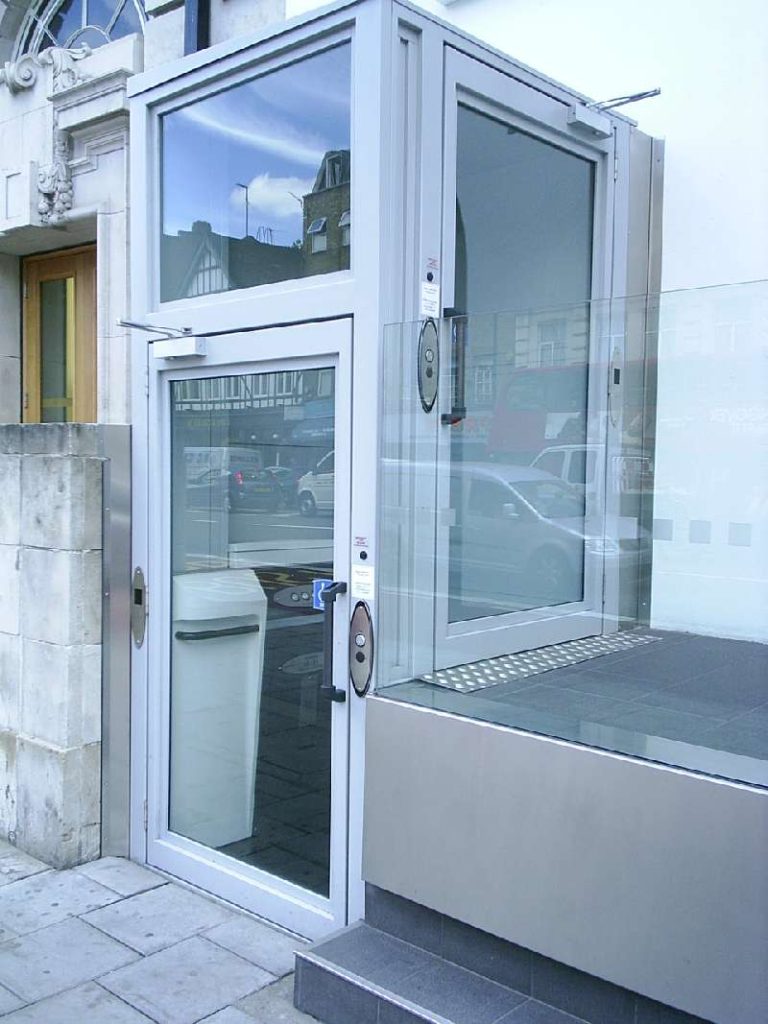 The Tech Lift M4 is a simple to use and extremely cost effective lifting solution for overcoming changes in height of up to 1.5 metres. Available from stock (subject to availability) Tech Lift M4 takes only a few hours to install and can be positioned either indoors or outdoors. The clean lines and a stylish appearance are thanks to the use of 4 telescopic lifting columns, meaning that there are no bulky columns or lift masts on show. With smoked vision panels and a black and aluminium framework as standard (many other colours available), the Tech Lift M4 is the perfect solution for any environment.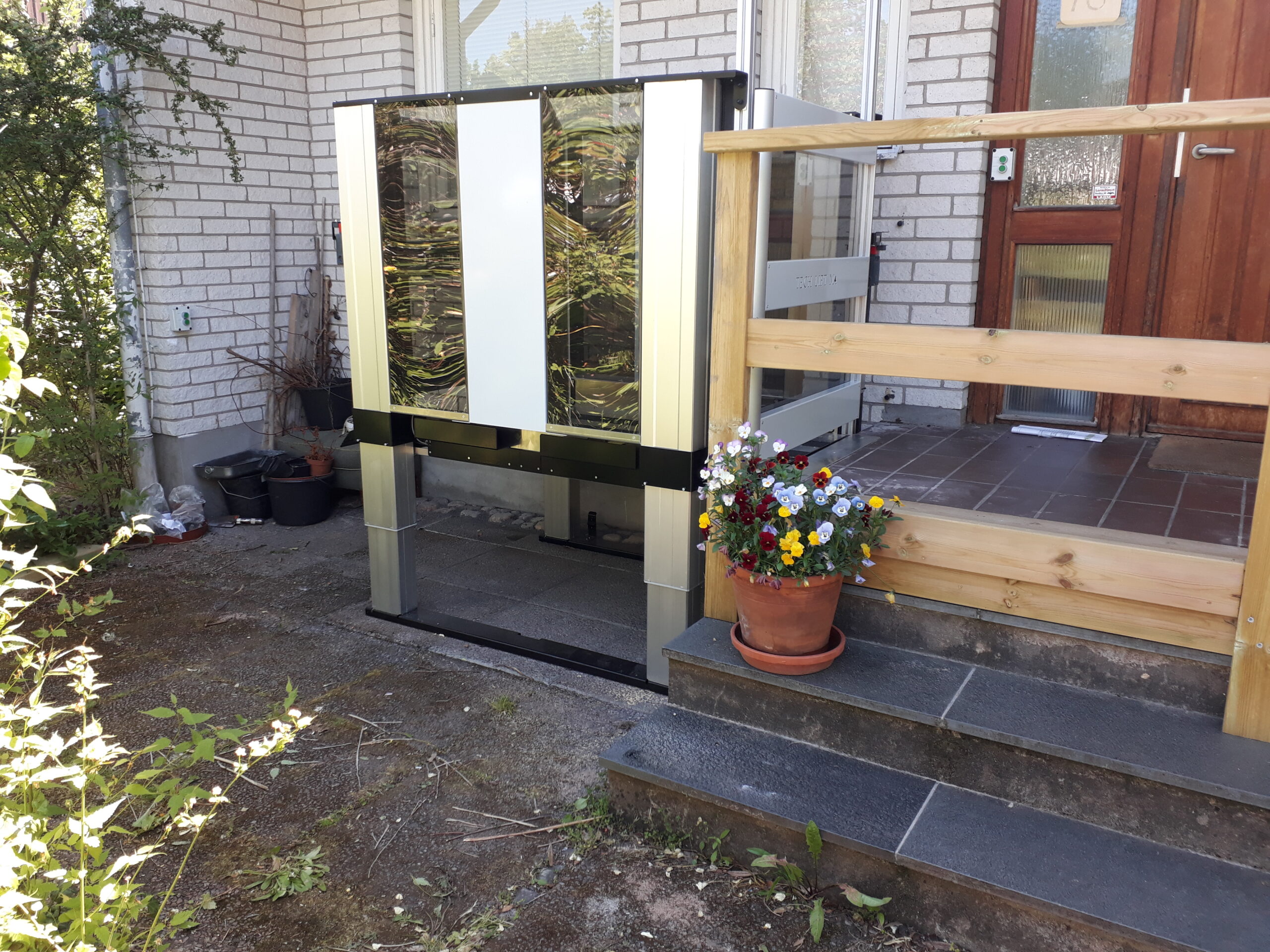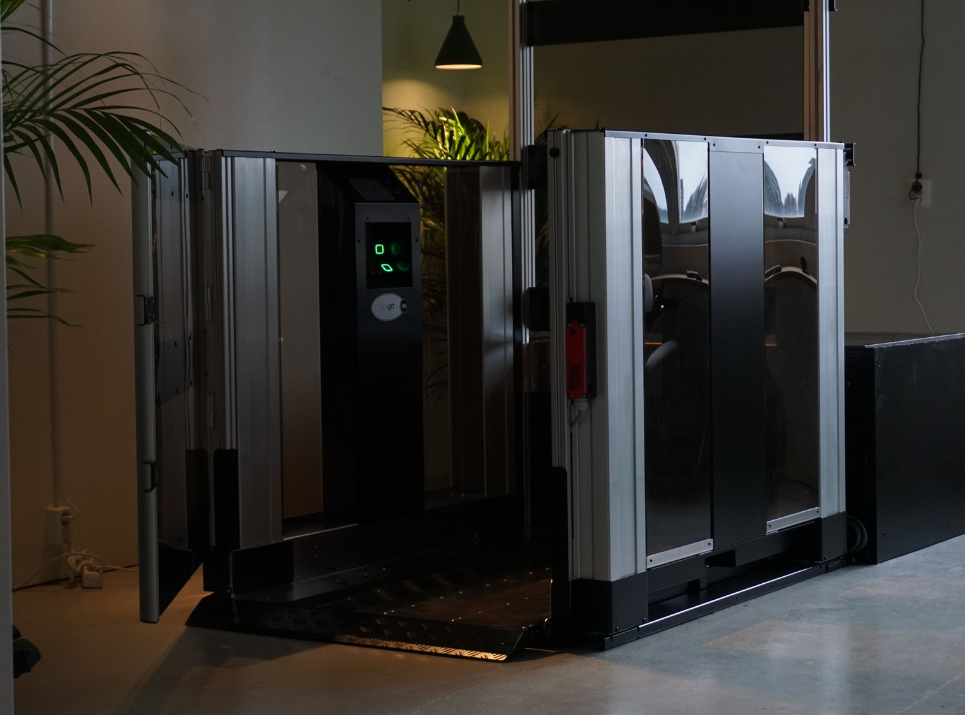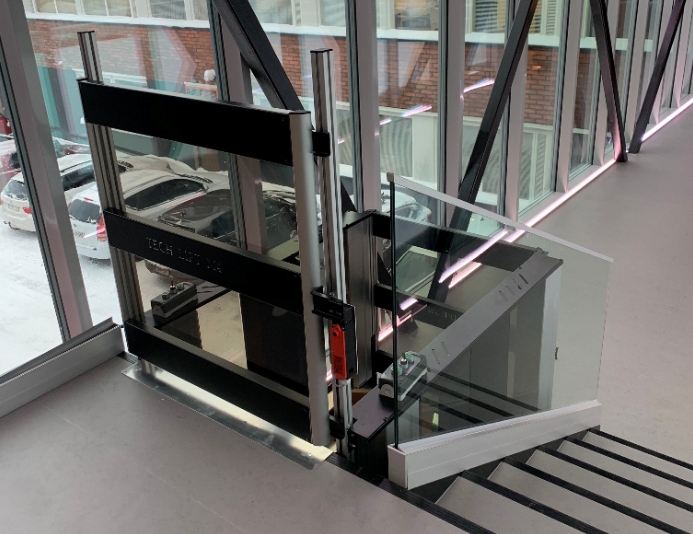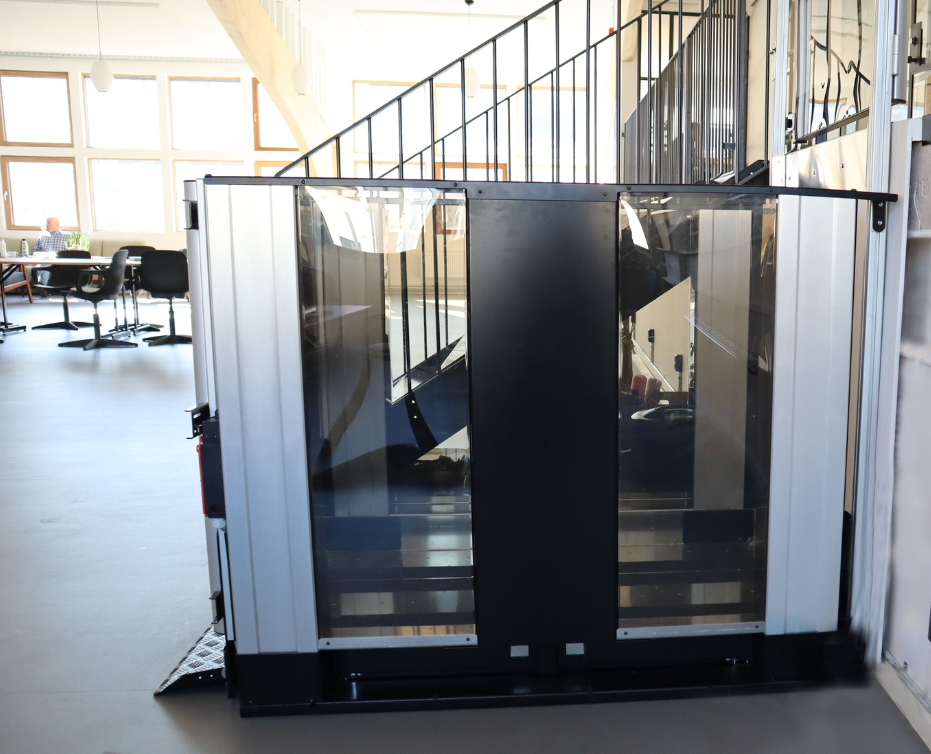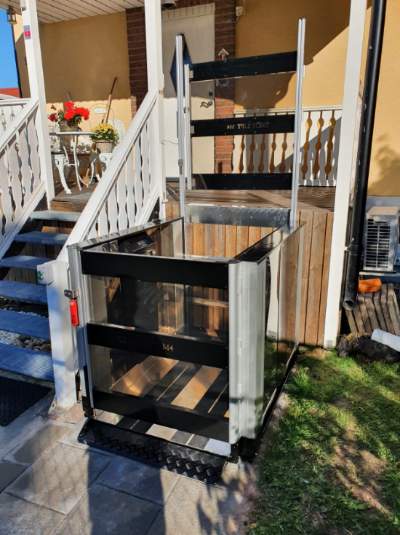 When designing the SWIFT residential lift, we set out to combine technology and aesthetics in a brand new way. Light, colours, contours and audio work together to push the boundaries of what contemporary interior design can achieve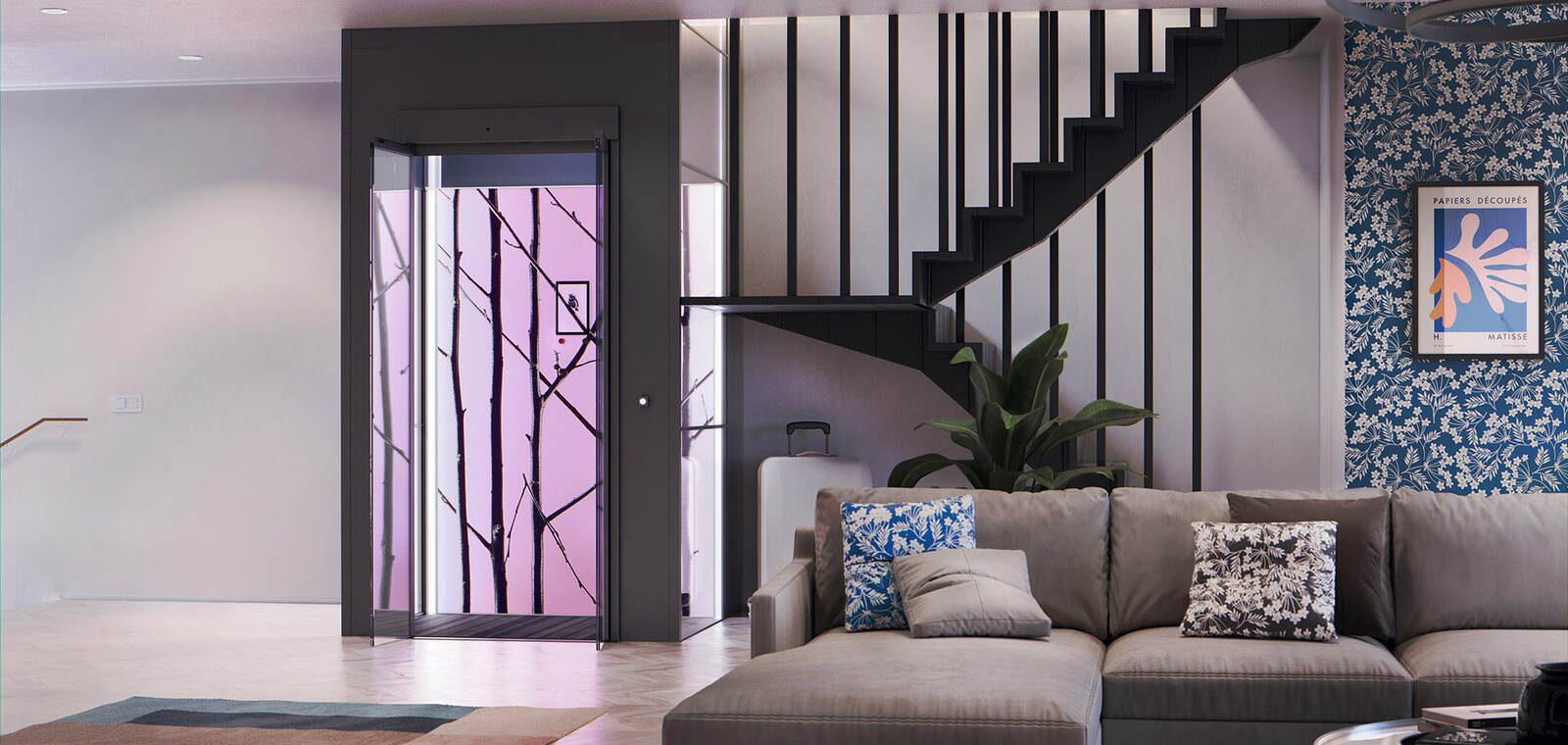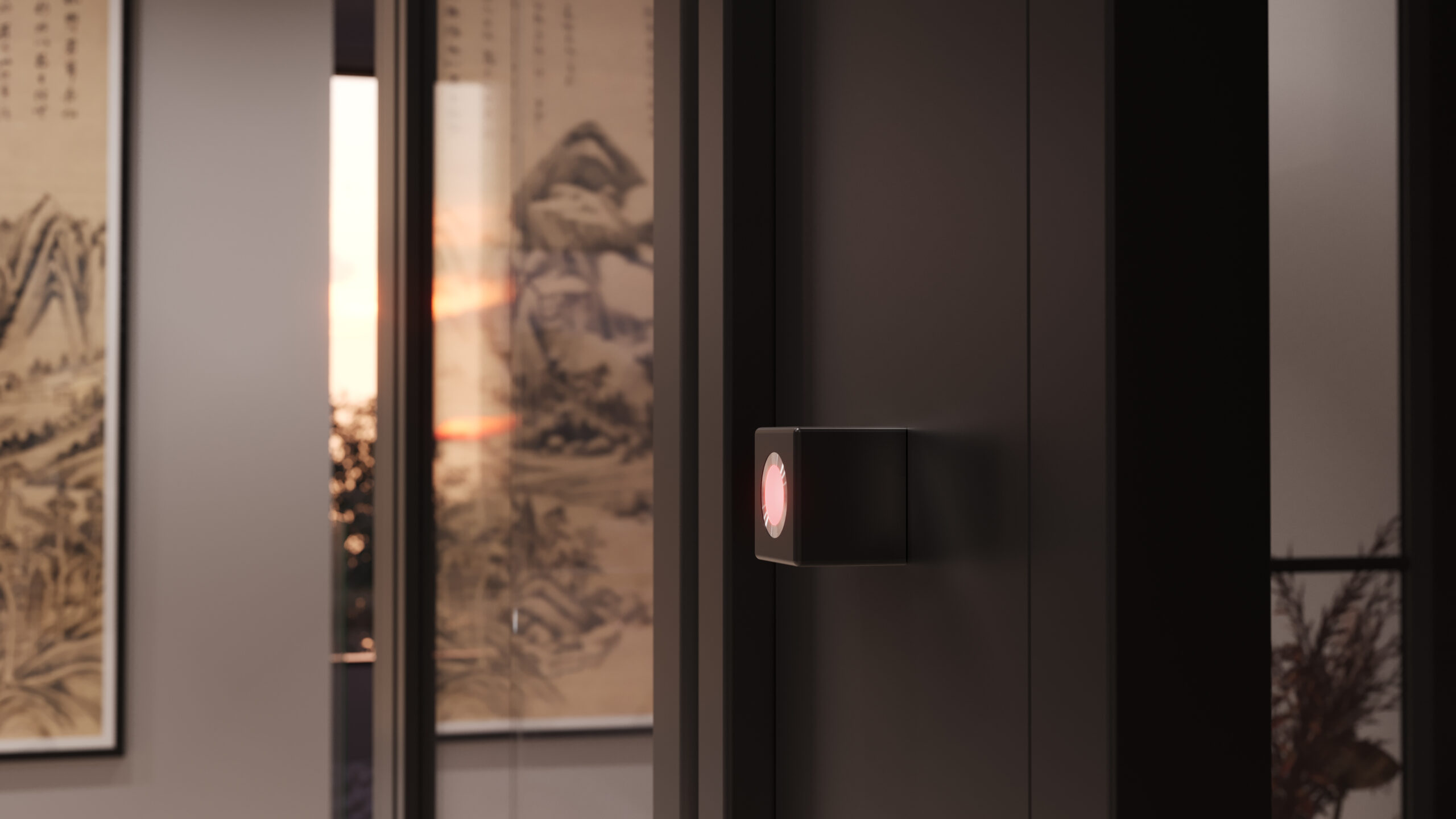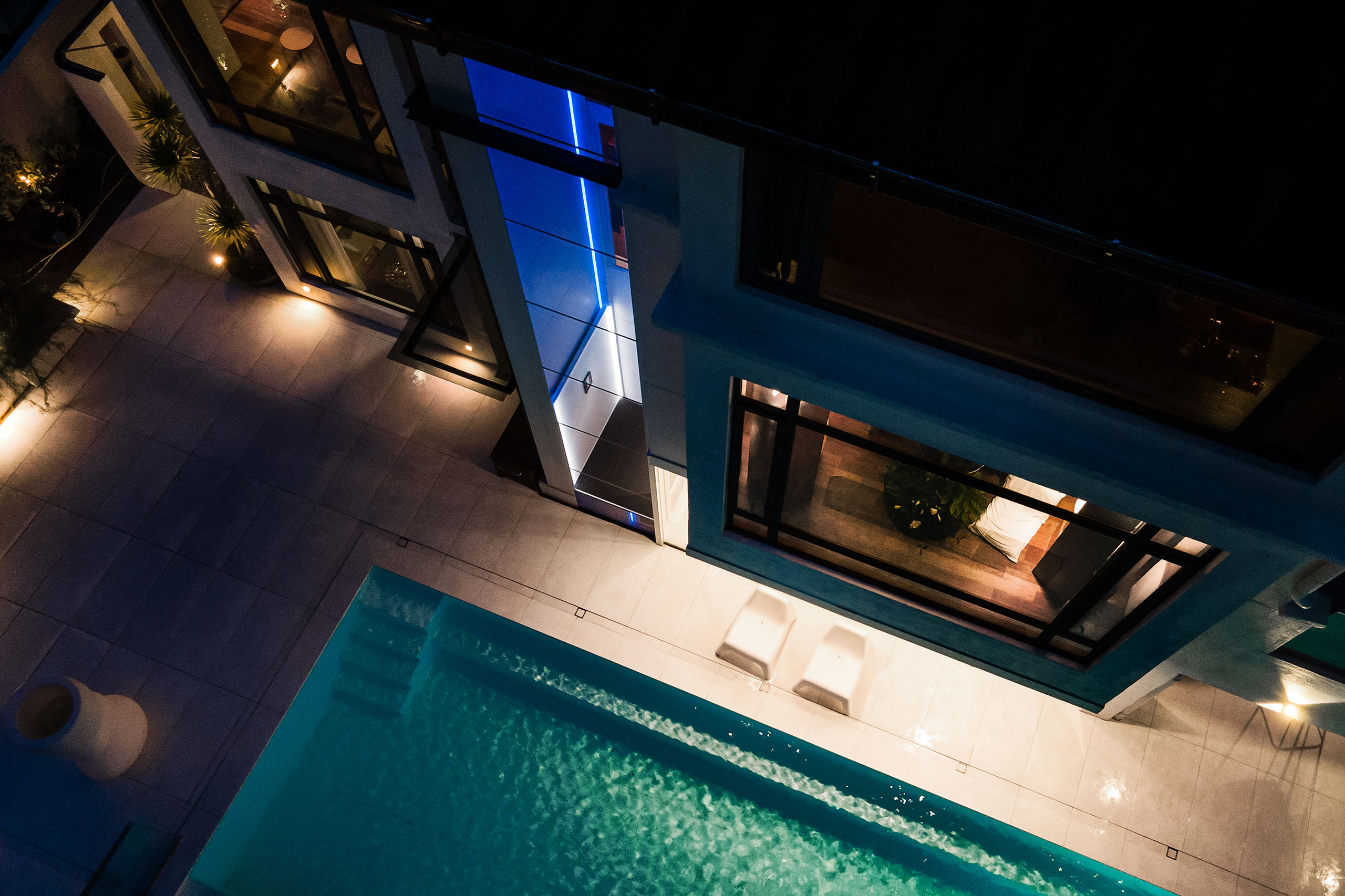 SWIFT Lite offers many of the same features as the SWIFT Pro such as EcoDrive, AntiTrap, SWIFT Safety and SWIFT Remote. The house lift has classic elevator buttons and a limited range of design options. The lift colour is Traffic White with an image bond ArtWall, white LED side lights and a Vinyl Black flooring. SWIFT Lite is available in 4 different sizes.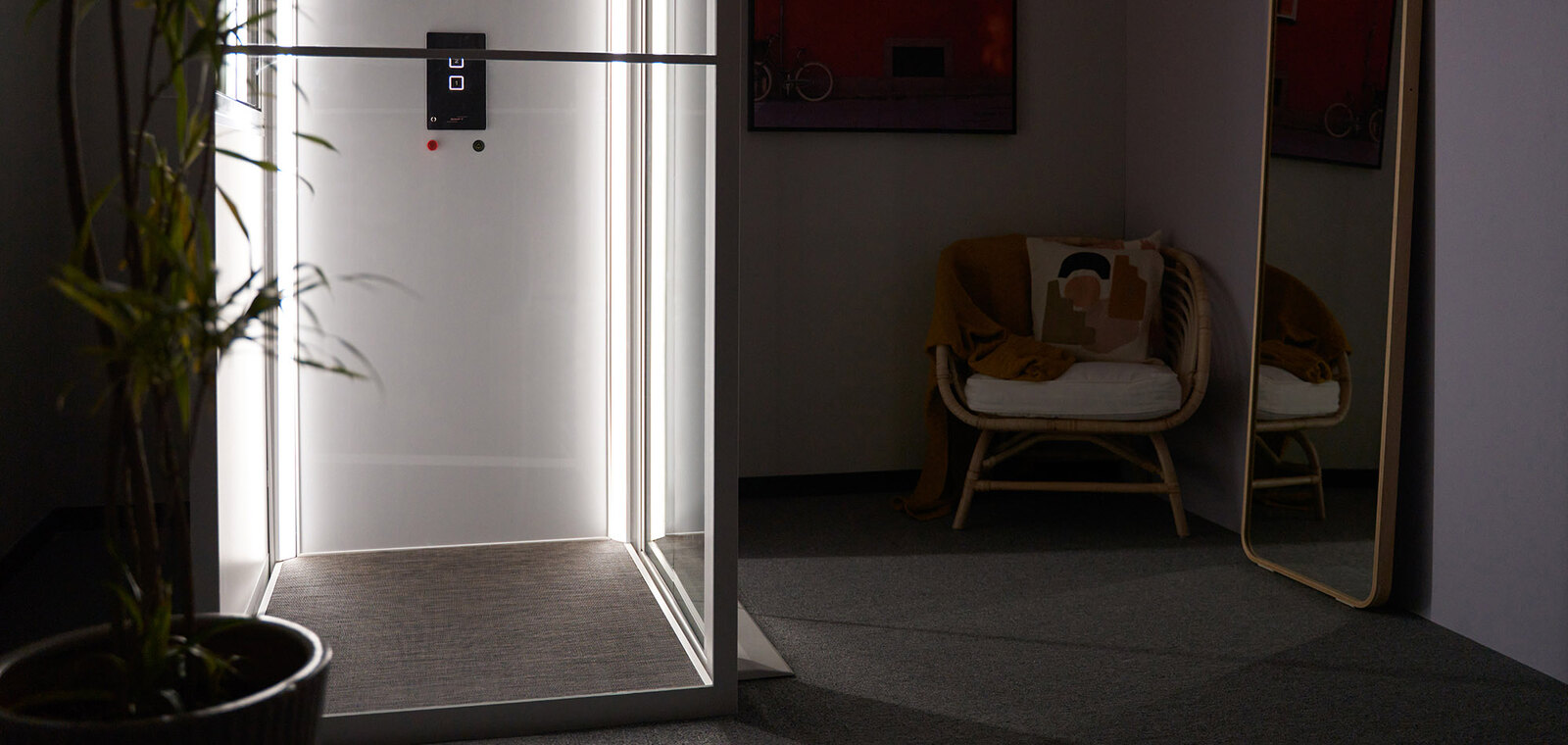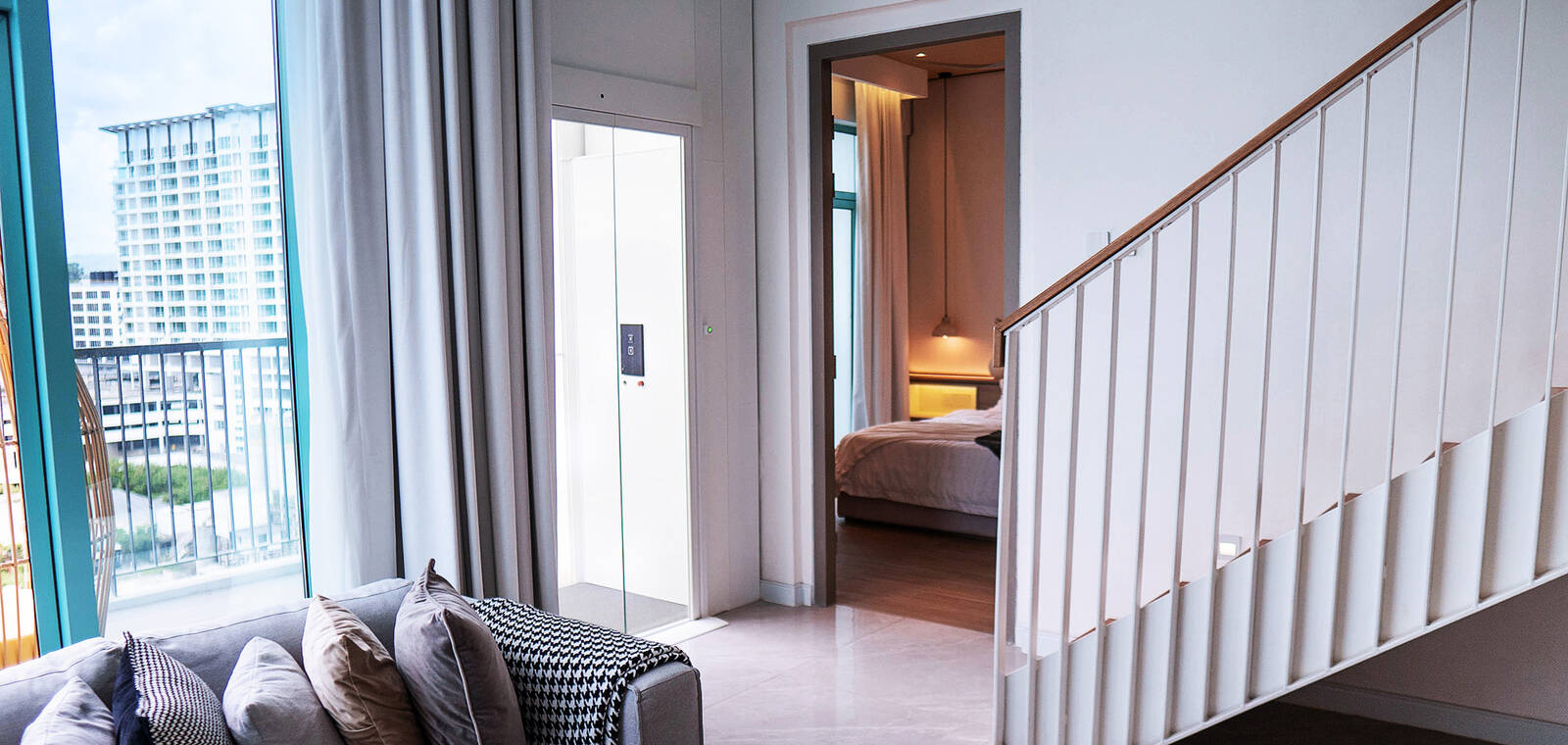 Products
Ultra Light Weight Open Style Lift
The perfect solution for providing disabled access to split levels, raised patios, mobile homes etc. With a lifting height of up to 500mm high and a lifting capacity of 250kg this little Steplift typically takes 1-2 hours to install and can easily be relocated / reused in another location. The Tech Lift 500 steplift is constructed of aluminium, is extremely rigid and yet weighs a mere 51kg.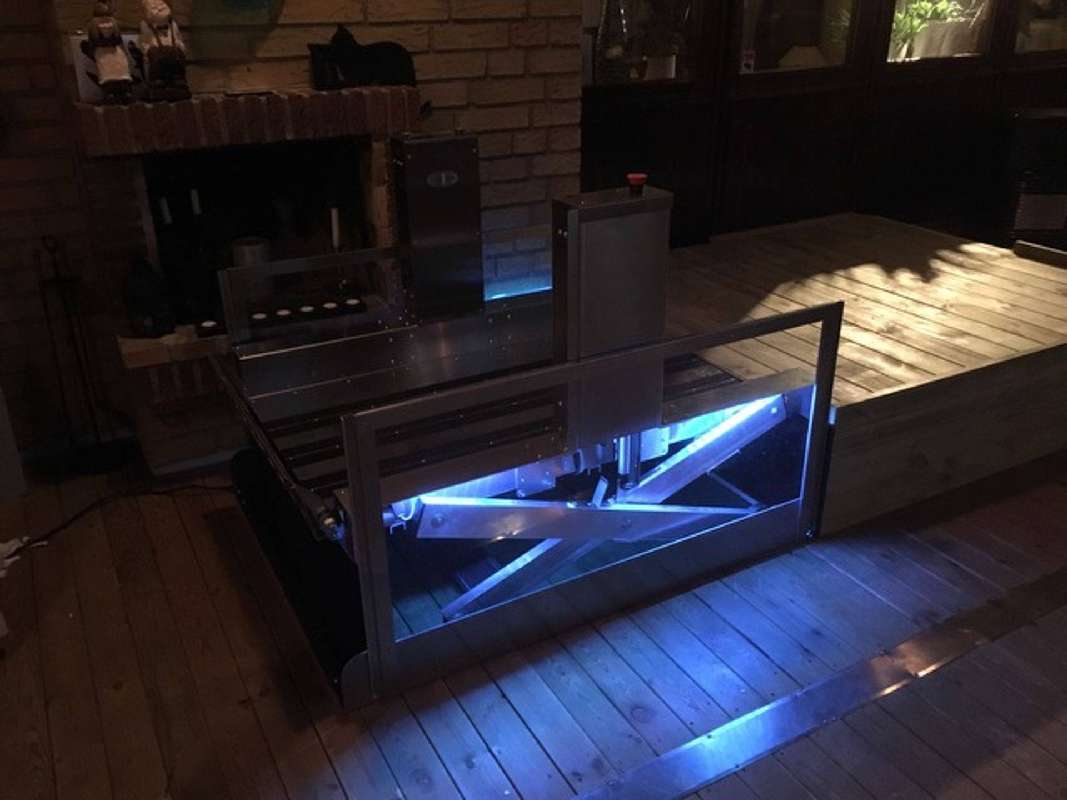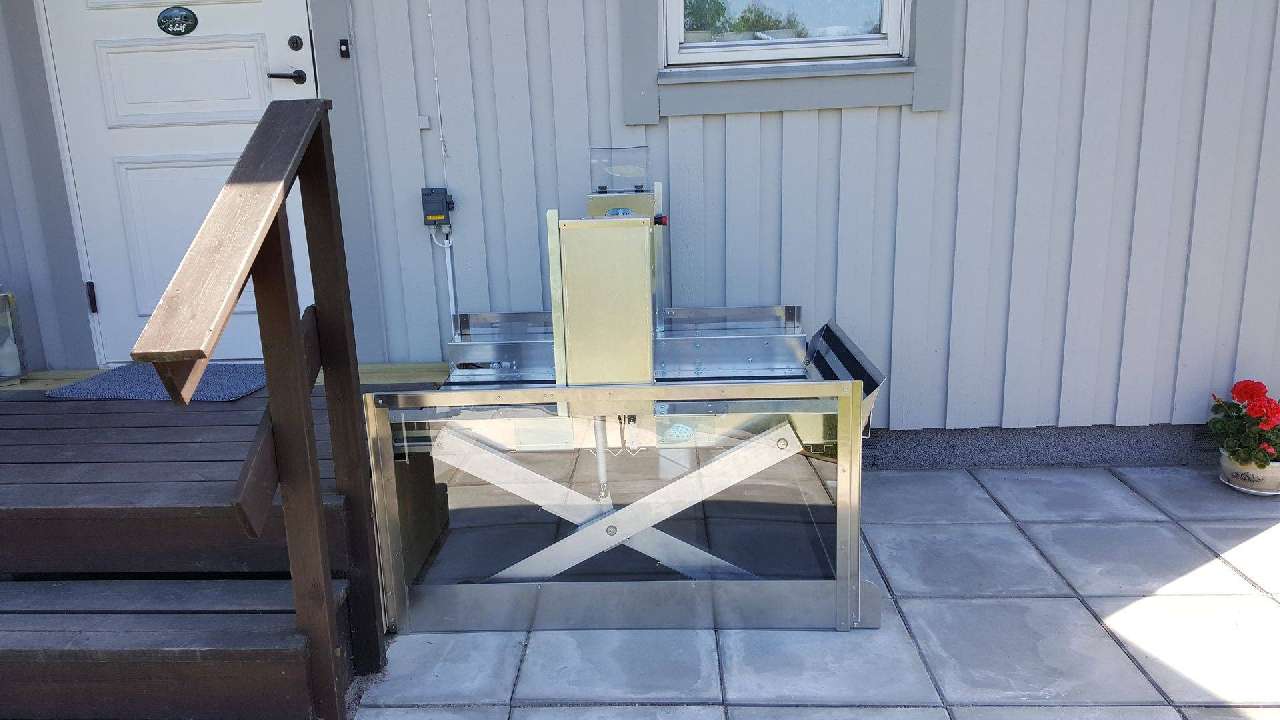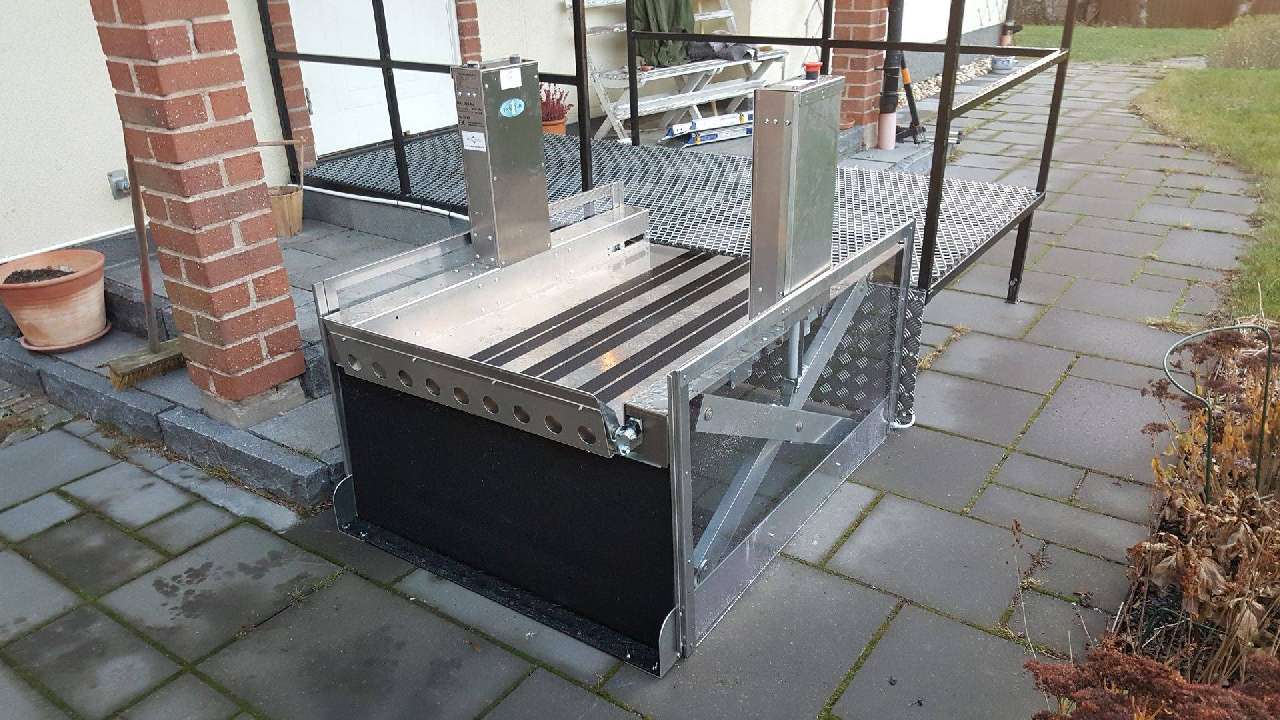 Products
Bespoke Scissor Lift
Bespoke Premium Scissor Lift – for Indoor & Outdoor Applications
When the environment calls for something a little special, look no further than our Premium Scissor Platform Lifts. We understand that you want a Vertical Platform Lift to compliment its surroundings and as such are able to match your chosen materials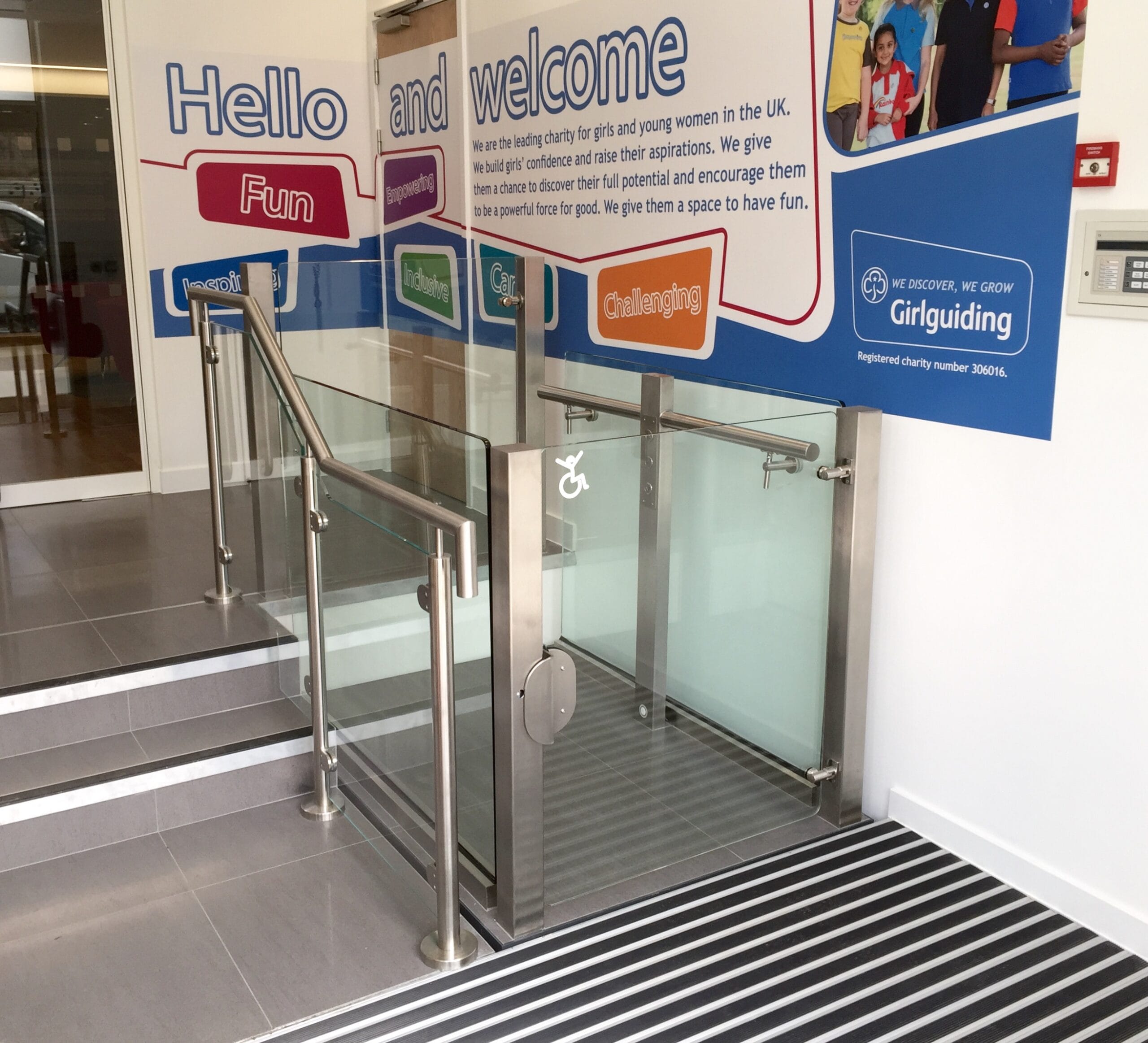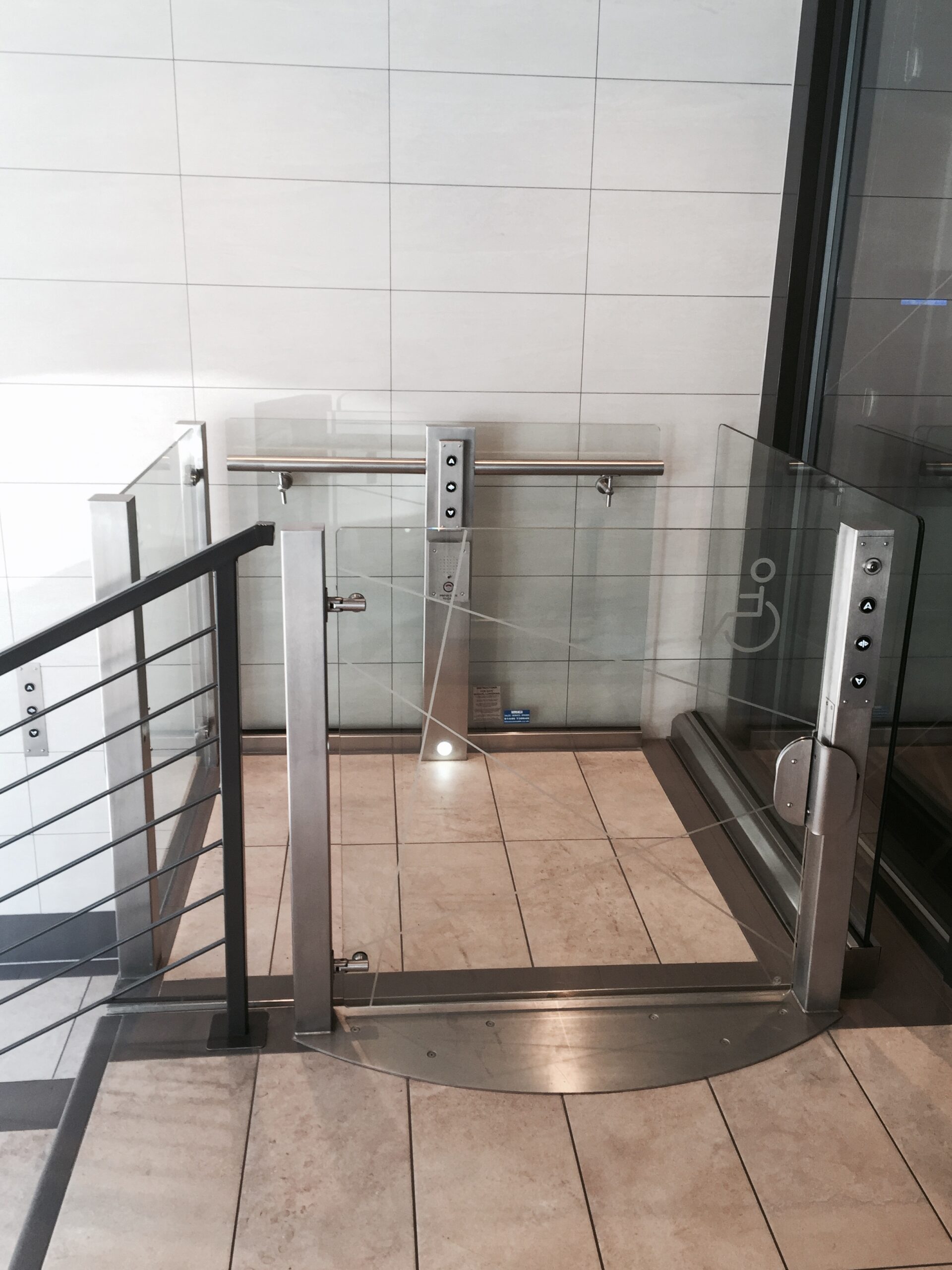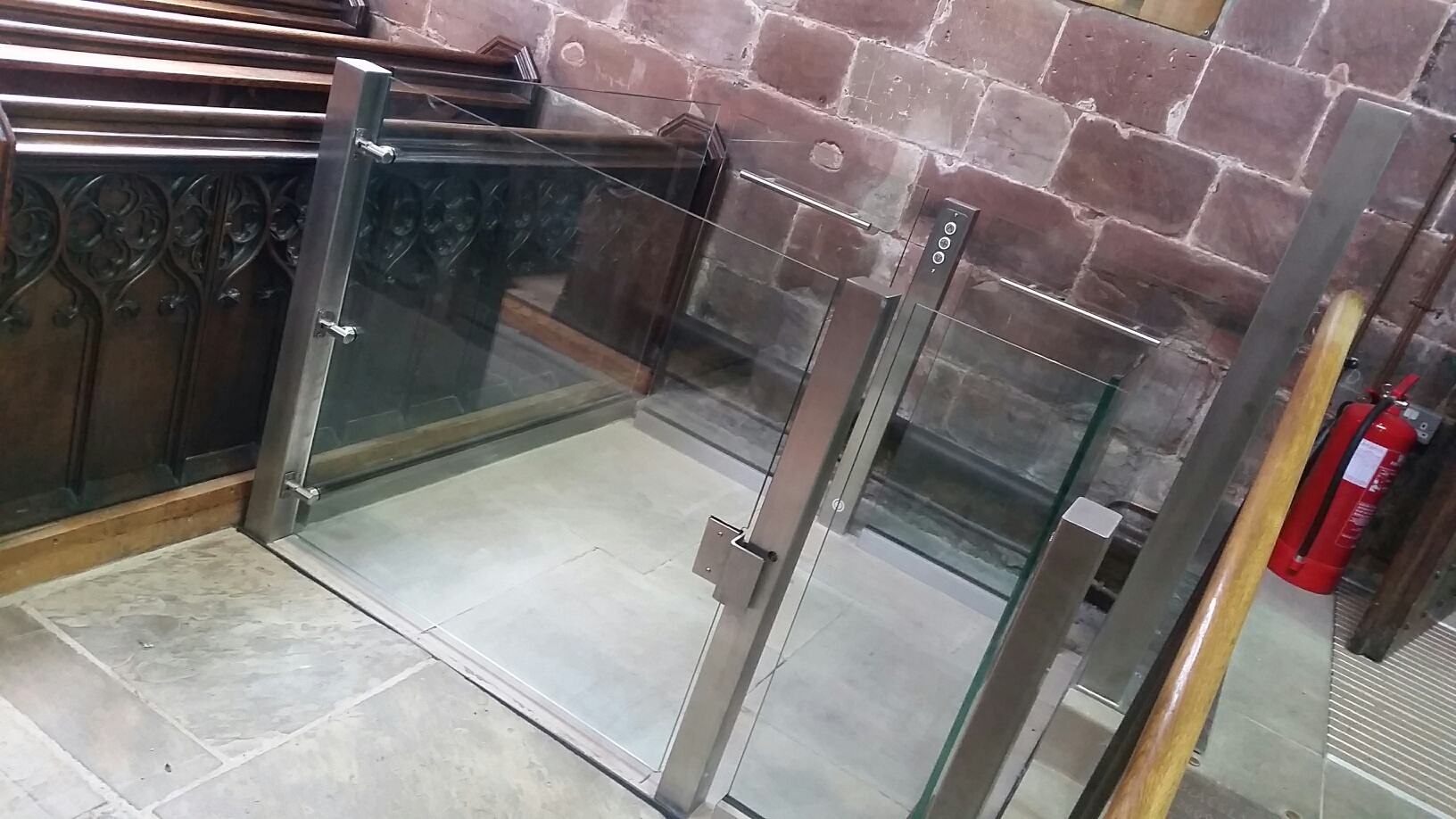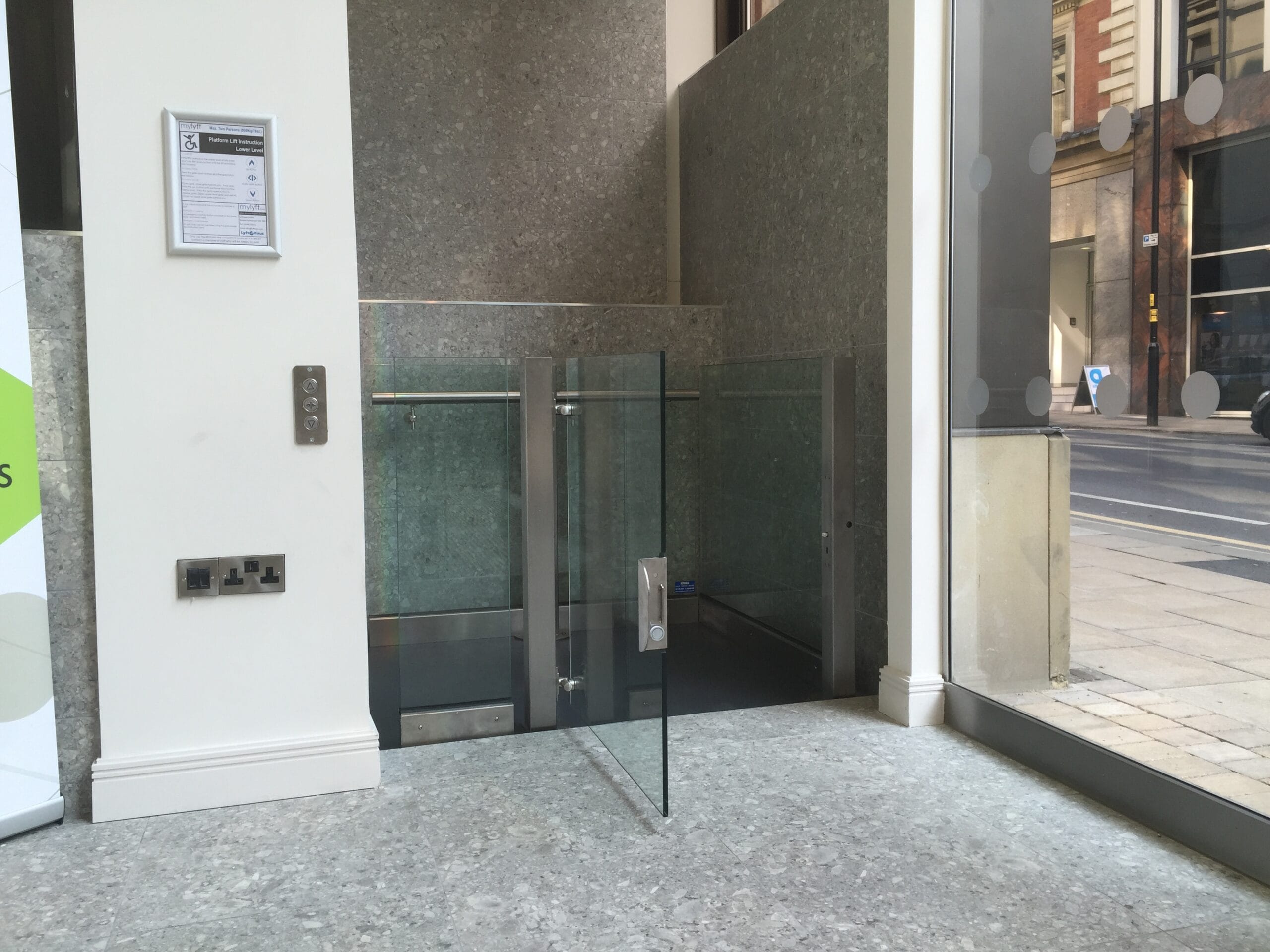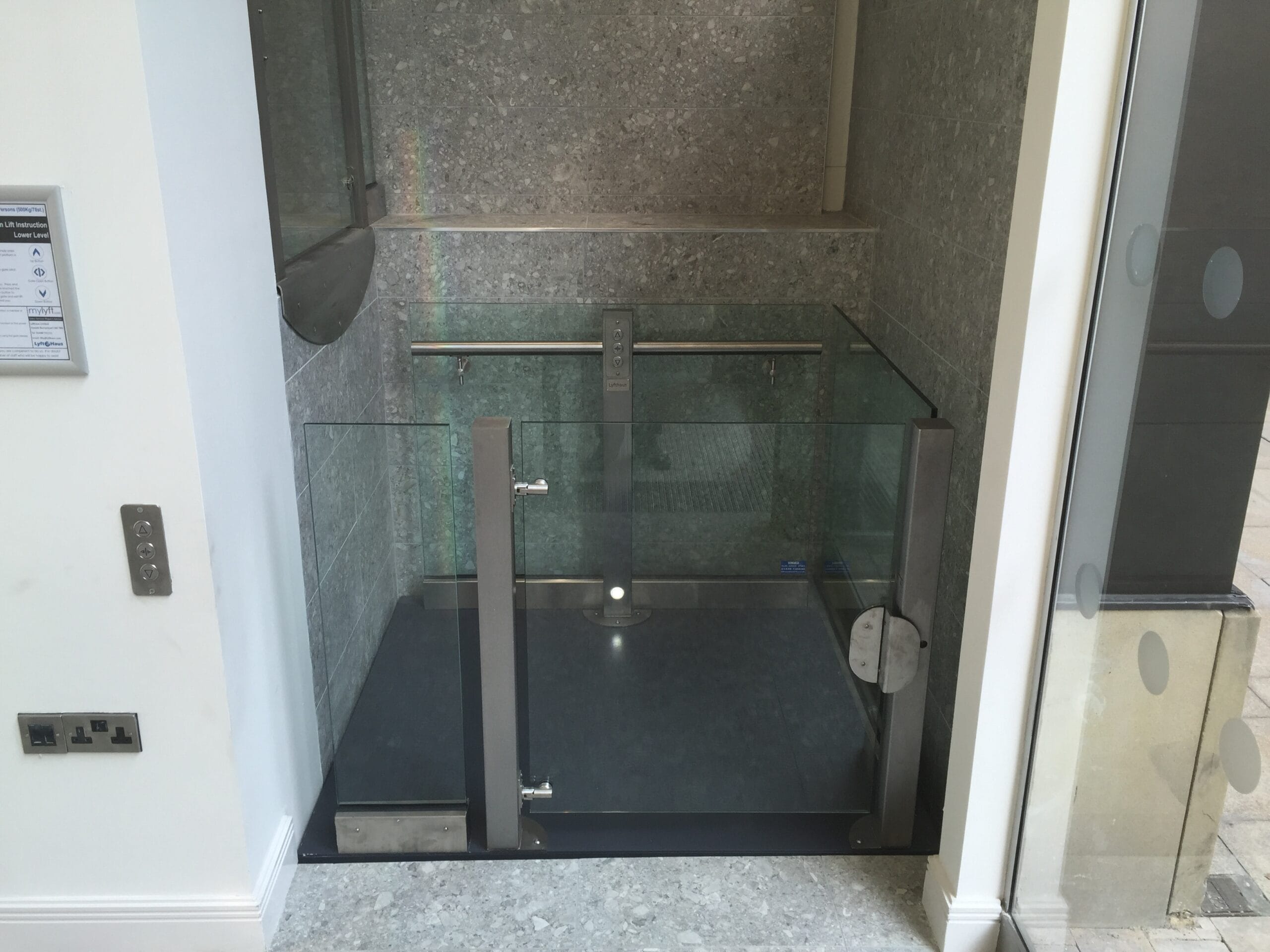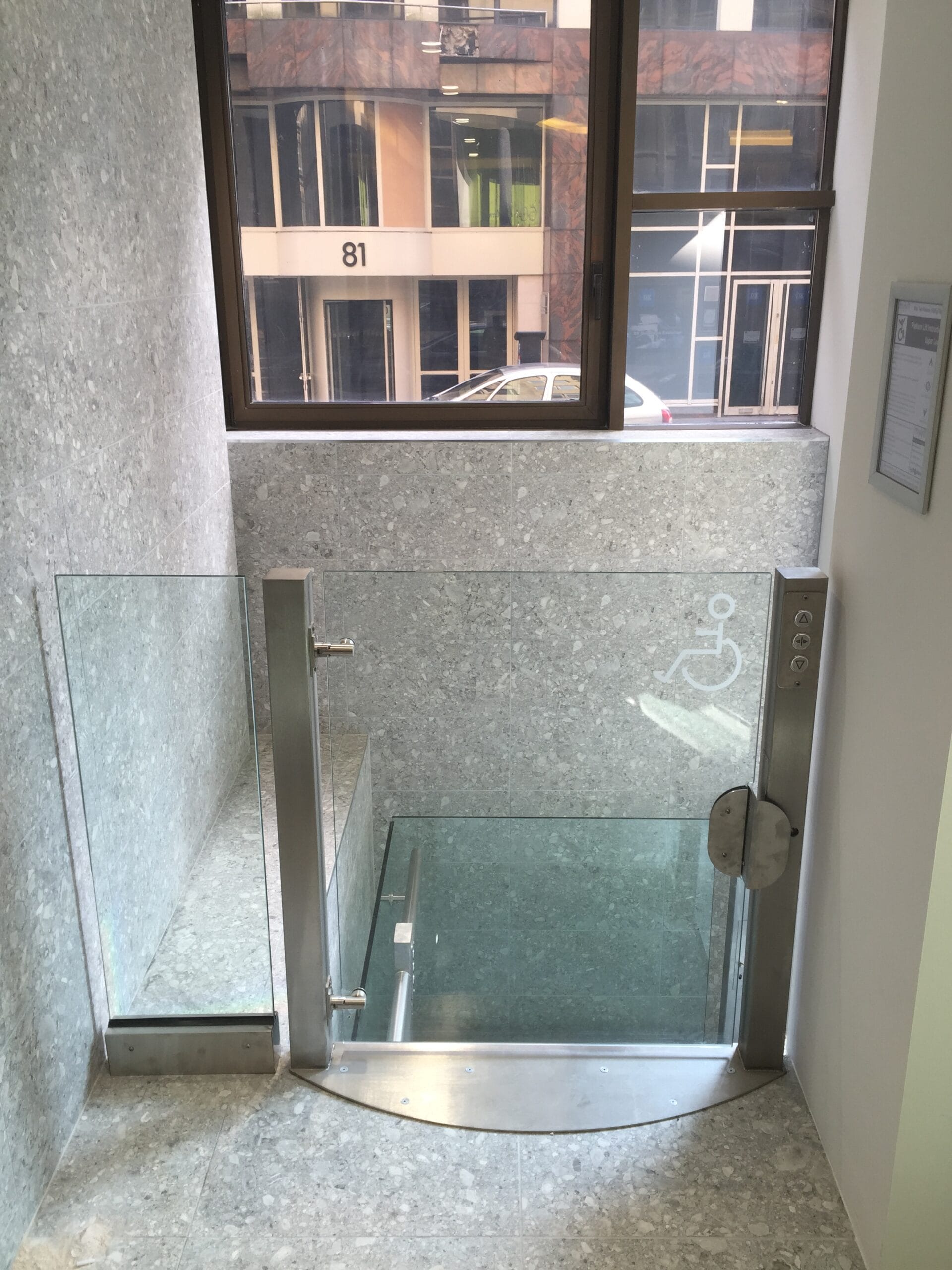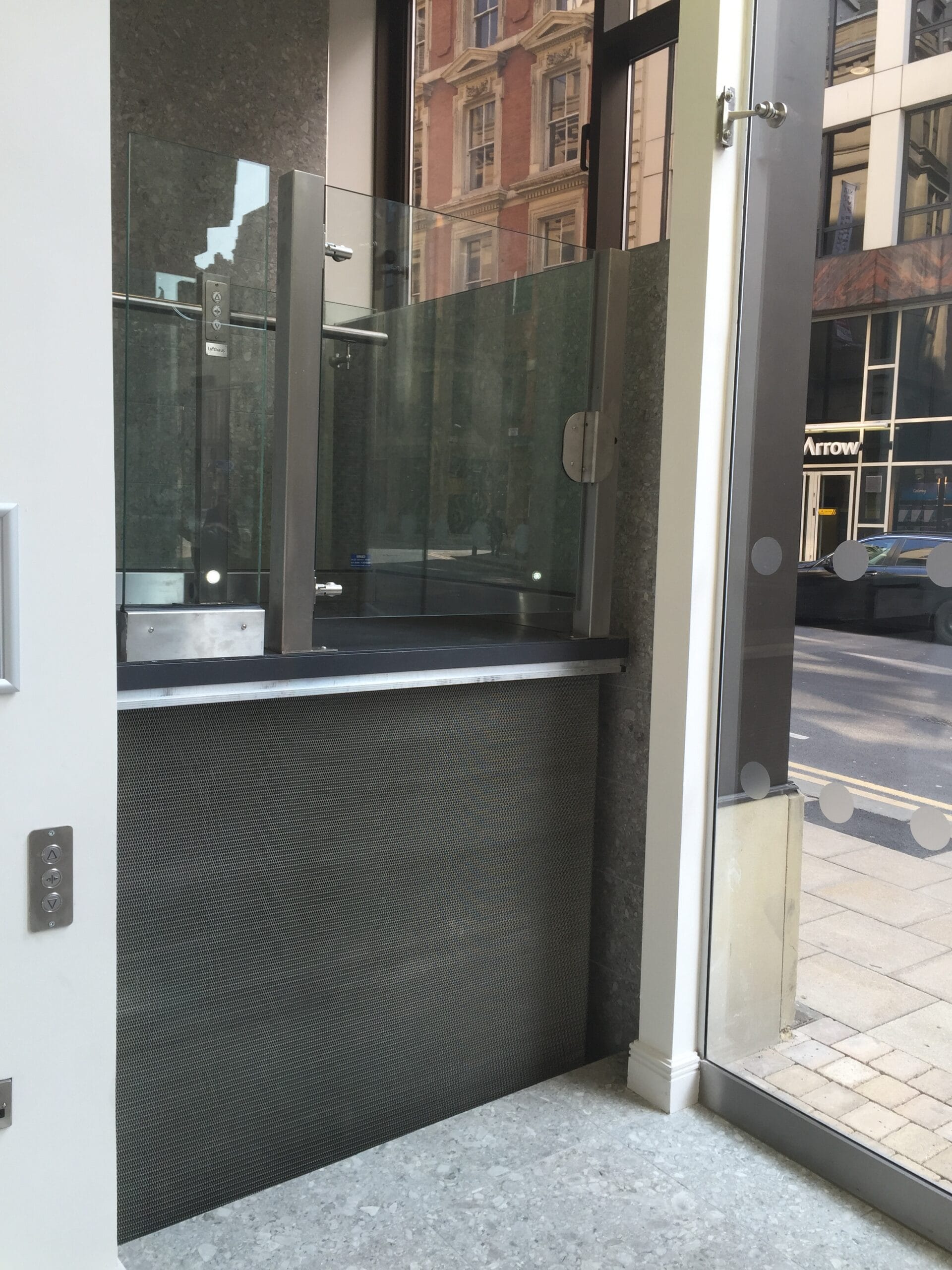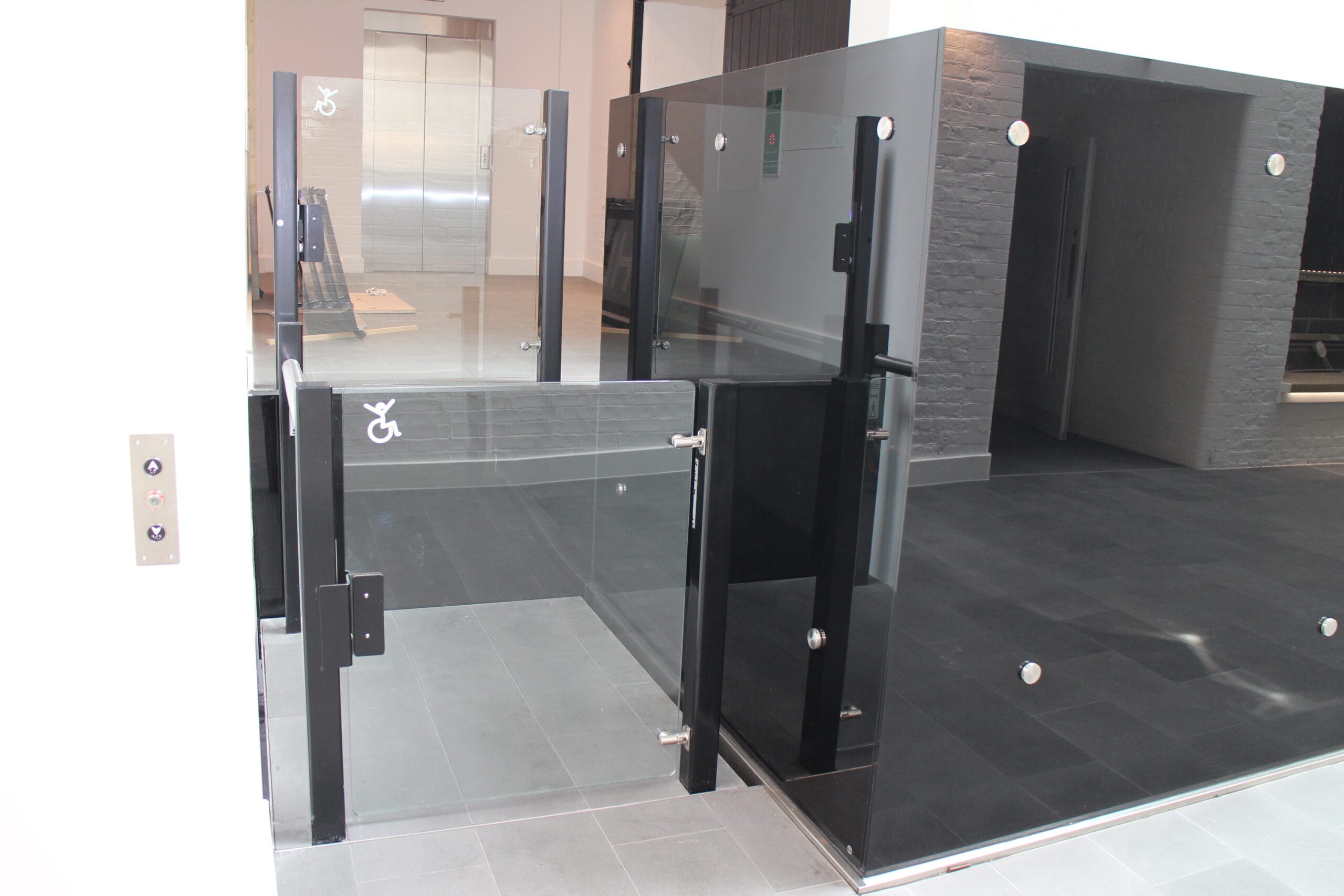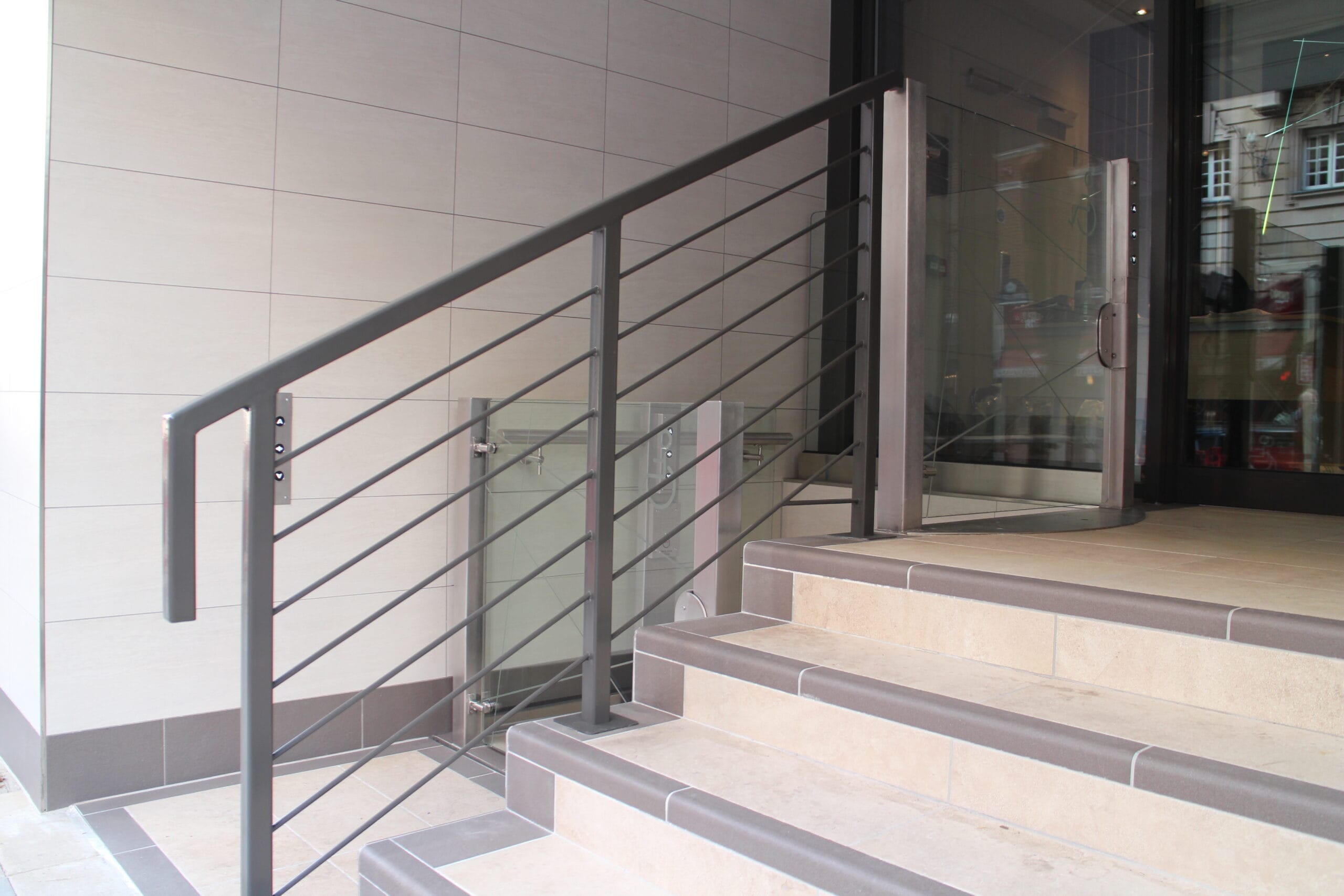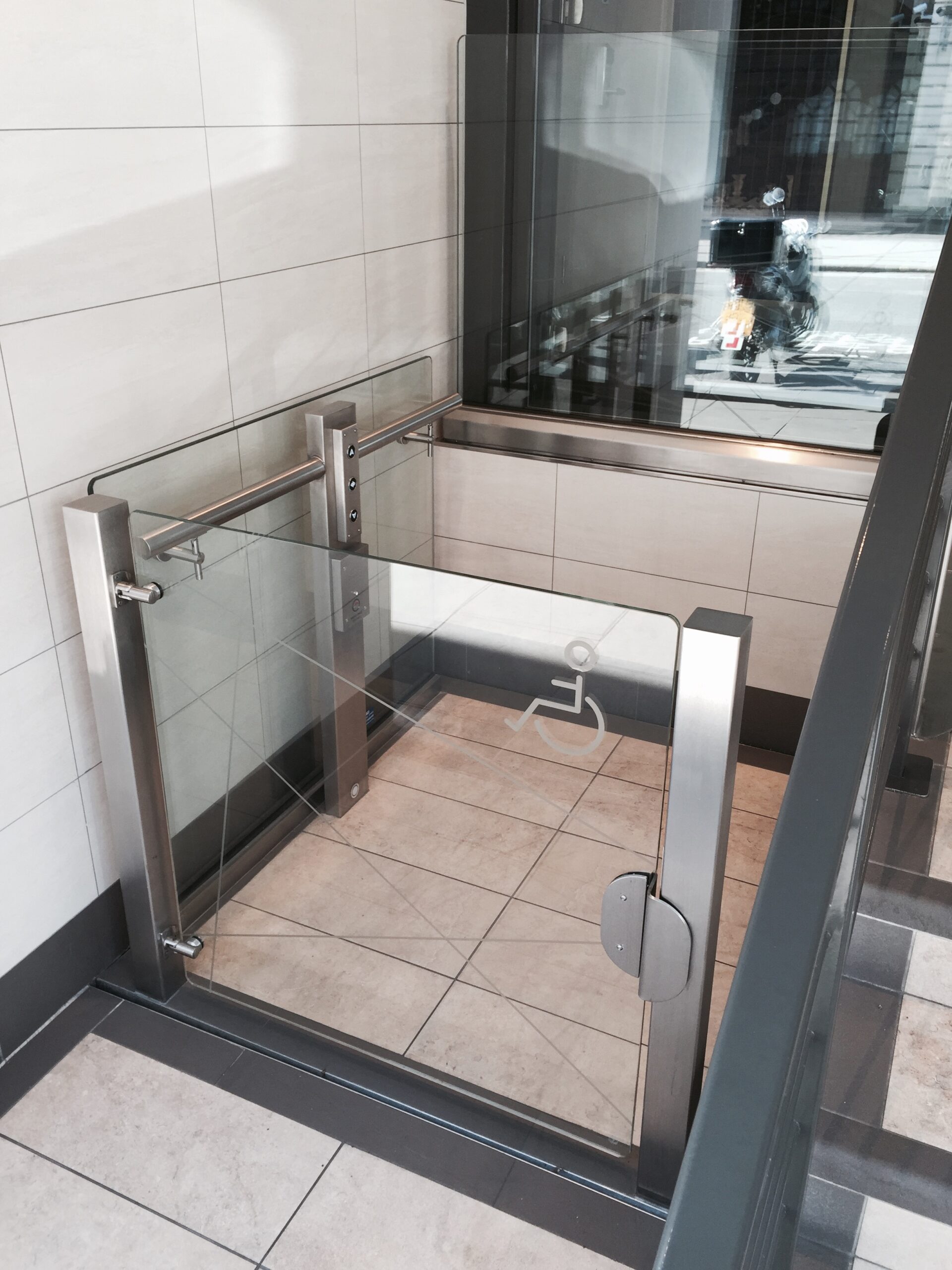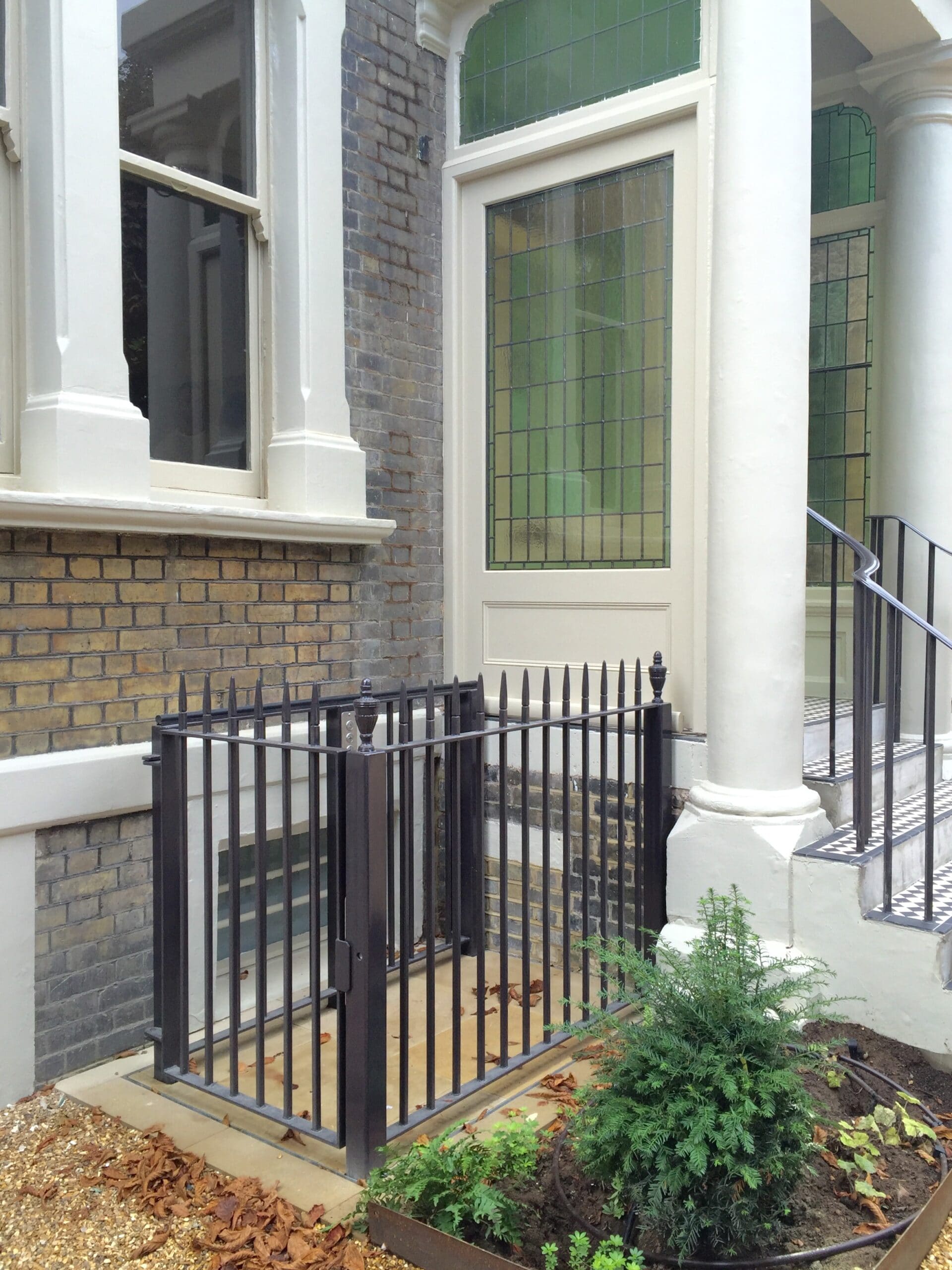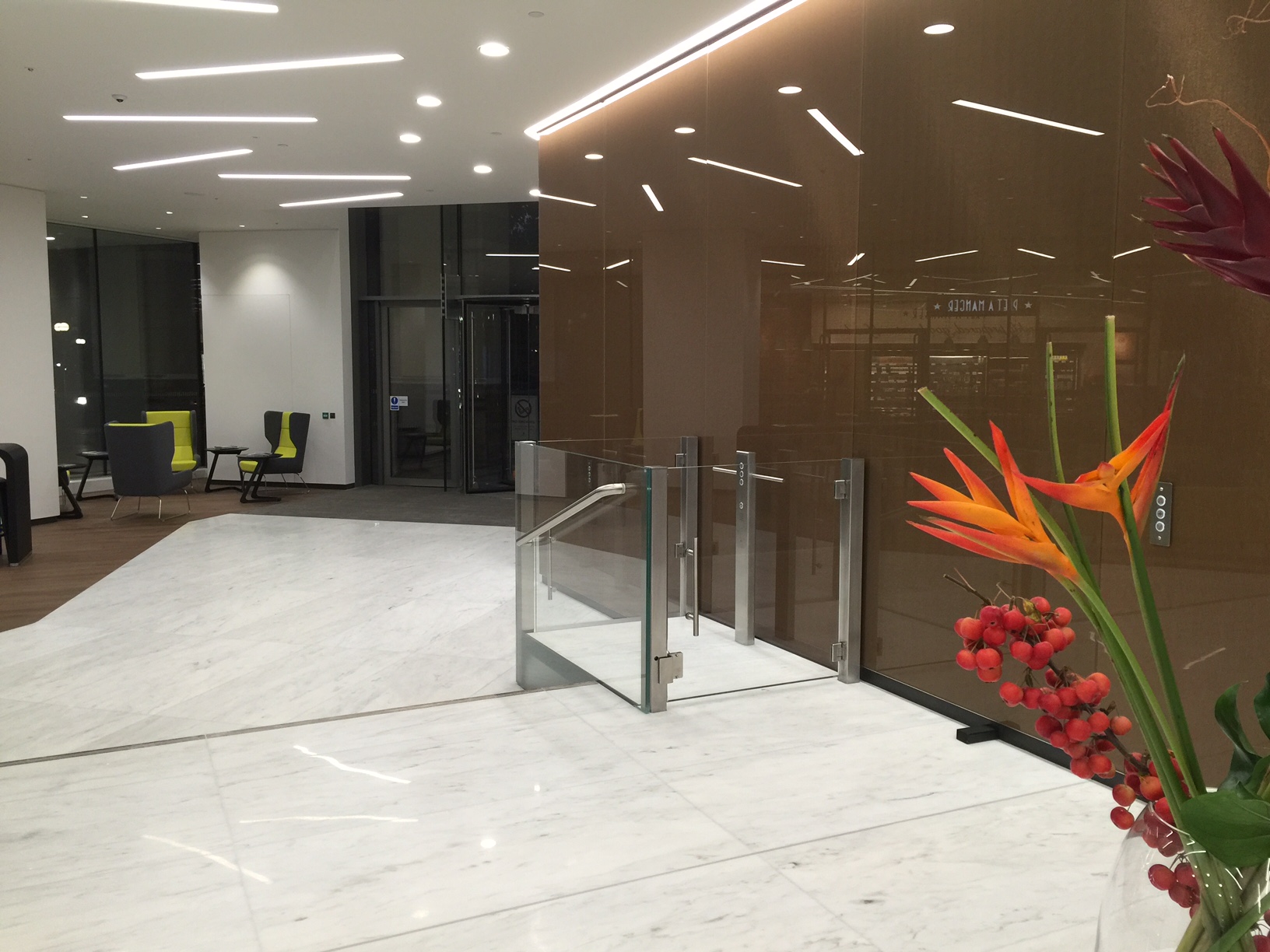 Products
Shaftless Cabin Lift
A totally unique way to access your home. Why utilise space inside your house, when you can have a QuattroPorte from Ascendor on the outside. No need for an ugly lit shaft and thanks to its unique safety features, you can walk underneath the lift when it is at an upper floor.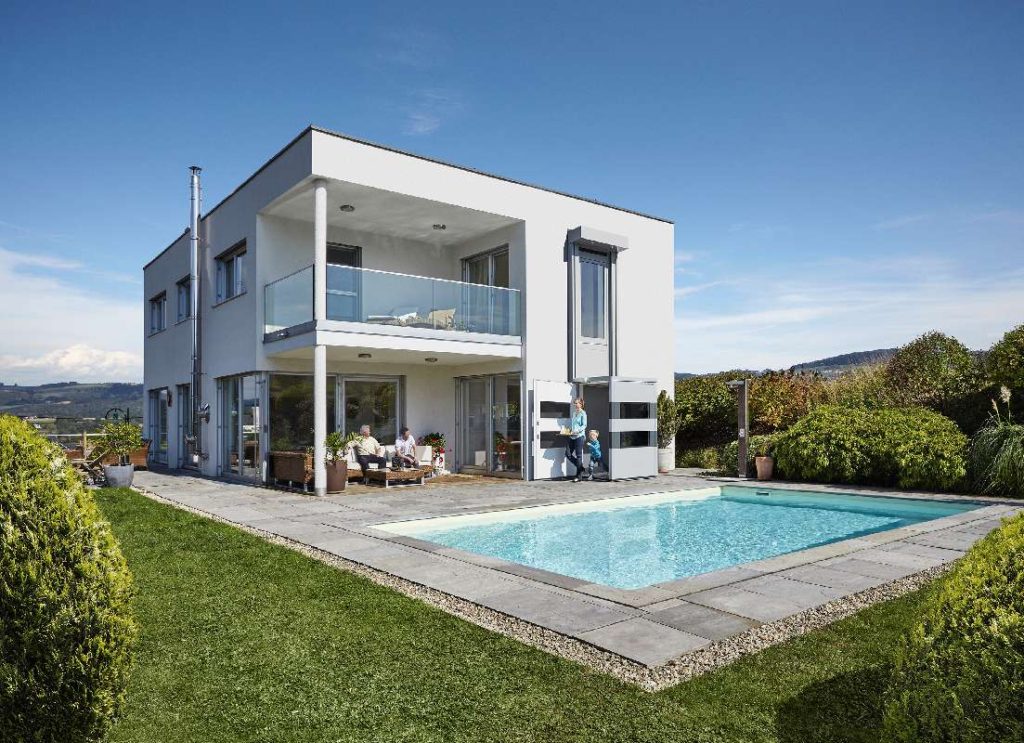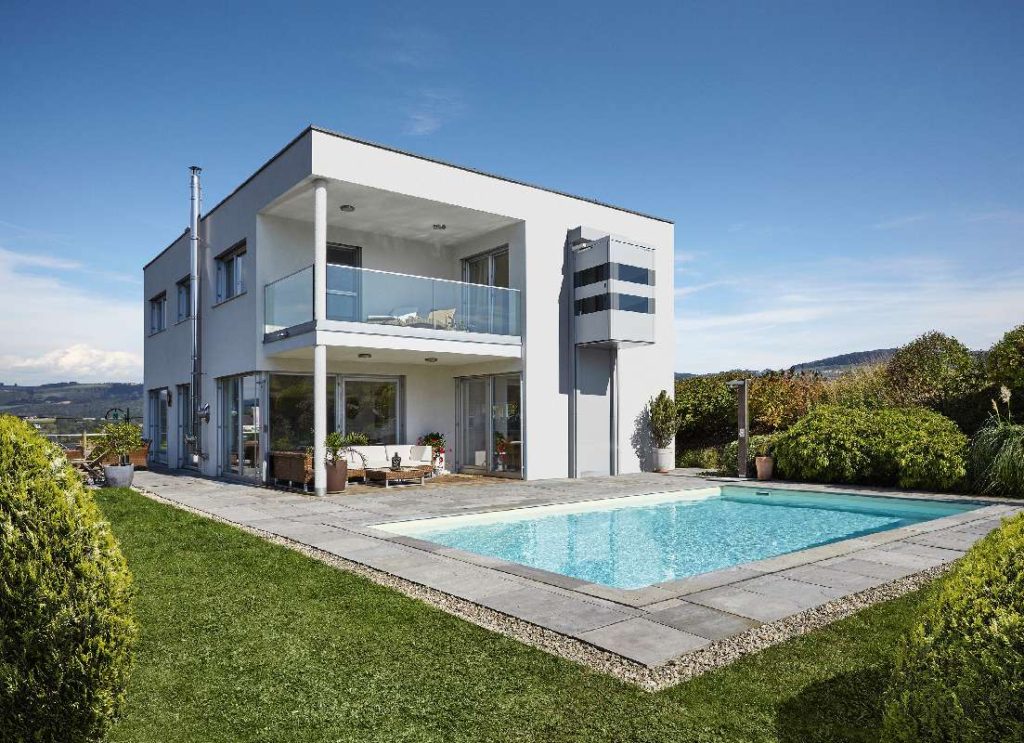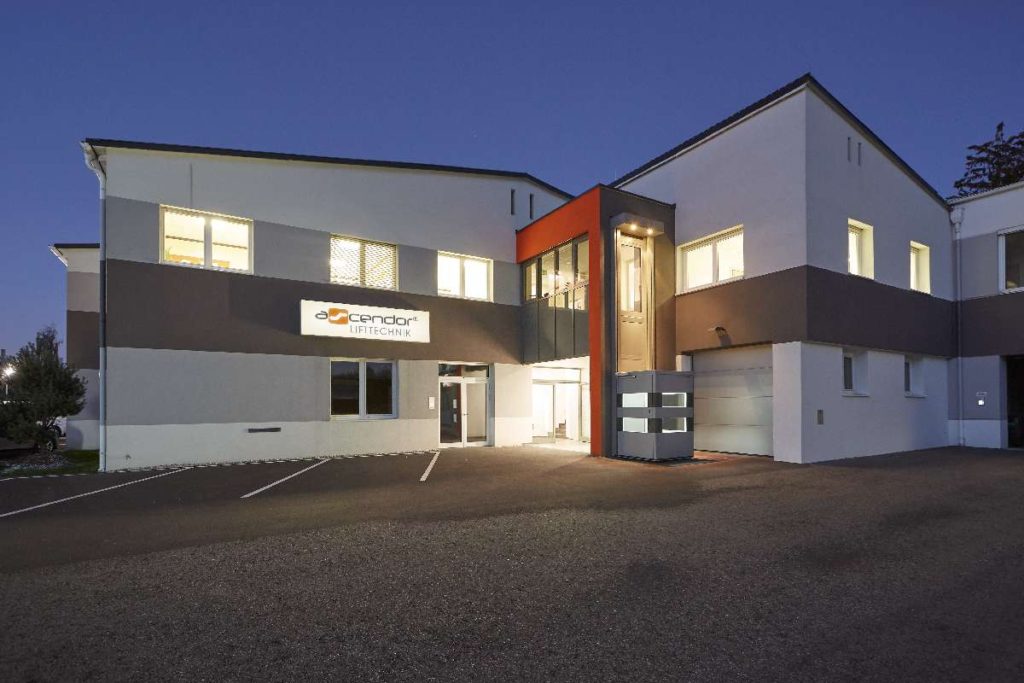 HDN – Hidden Lift for Indoor & Outdoor Applications
Clever and modern thinking. HDN (hidden) is a short travel lift that sits in the floor and is barely noticeable when not in use. Equally suited to the entrance of an office complex or shop, or serving a split level in your home, HDN is suitable for lifting heights of 50-500mm and can lift up to 400kg. When one of the wall buttons (or remote control buttons) is pressed, a metal upstand appears around the platform creating a mechanical wheel-stop (stopping the user from rolling), following which the lift platform will begin its ascent. HDN can be supplied with a choice of platform coverings or alternatively, the customers own flooring can be added.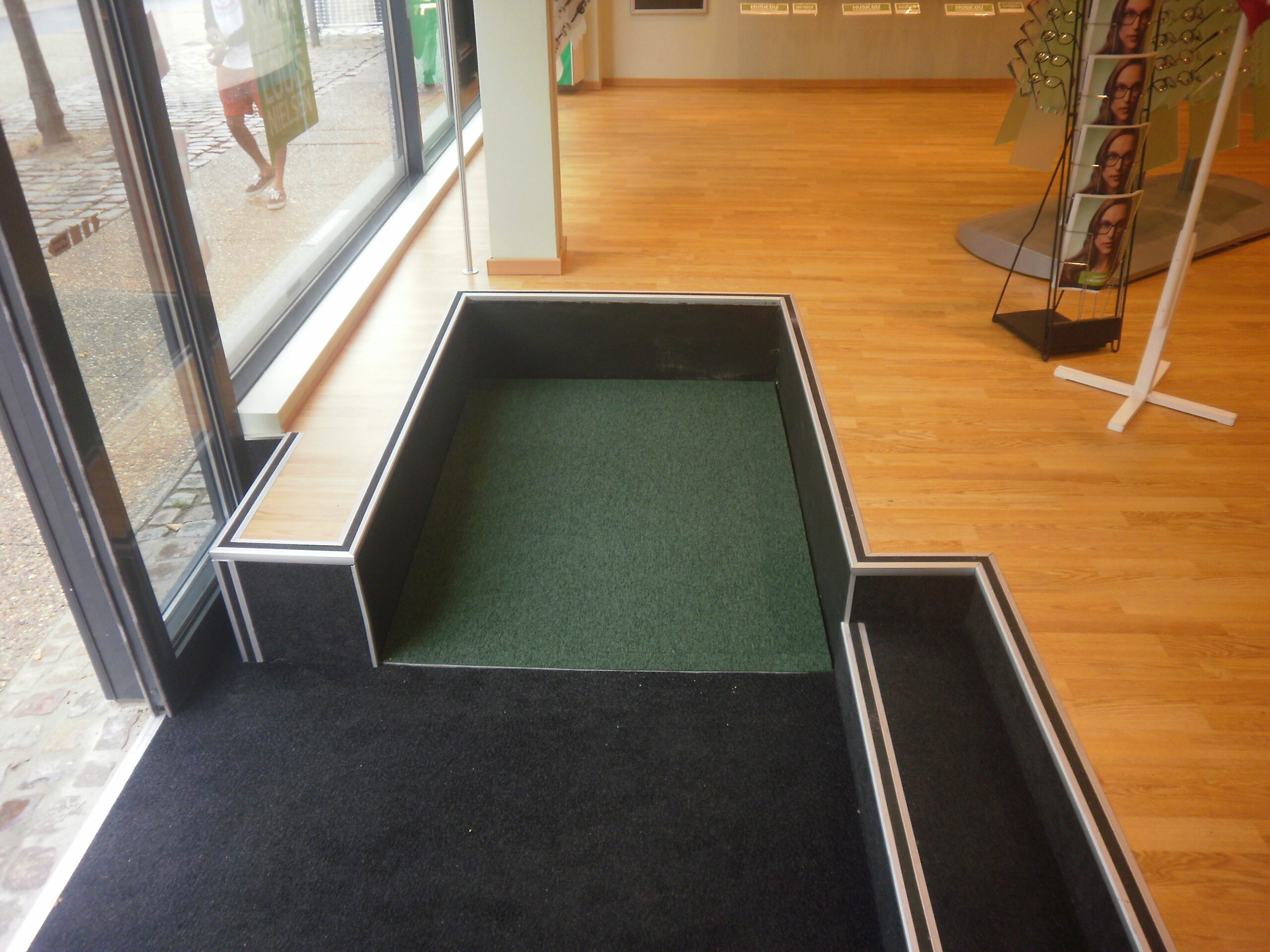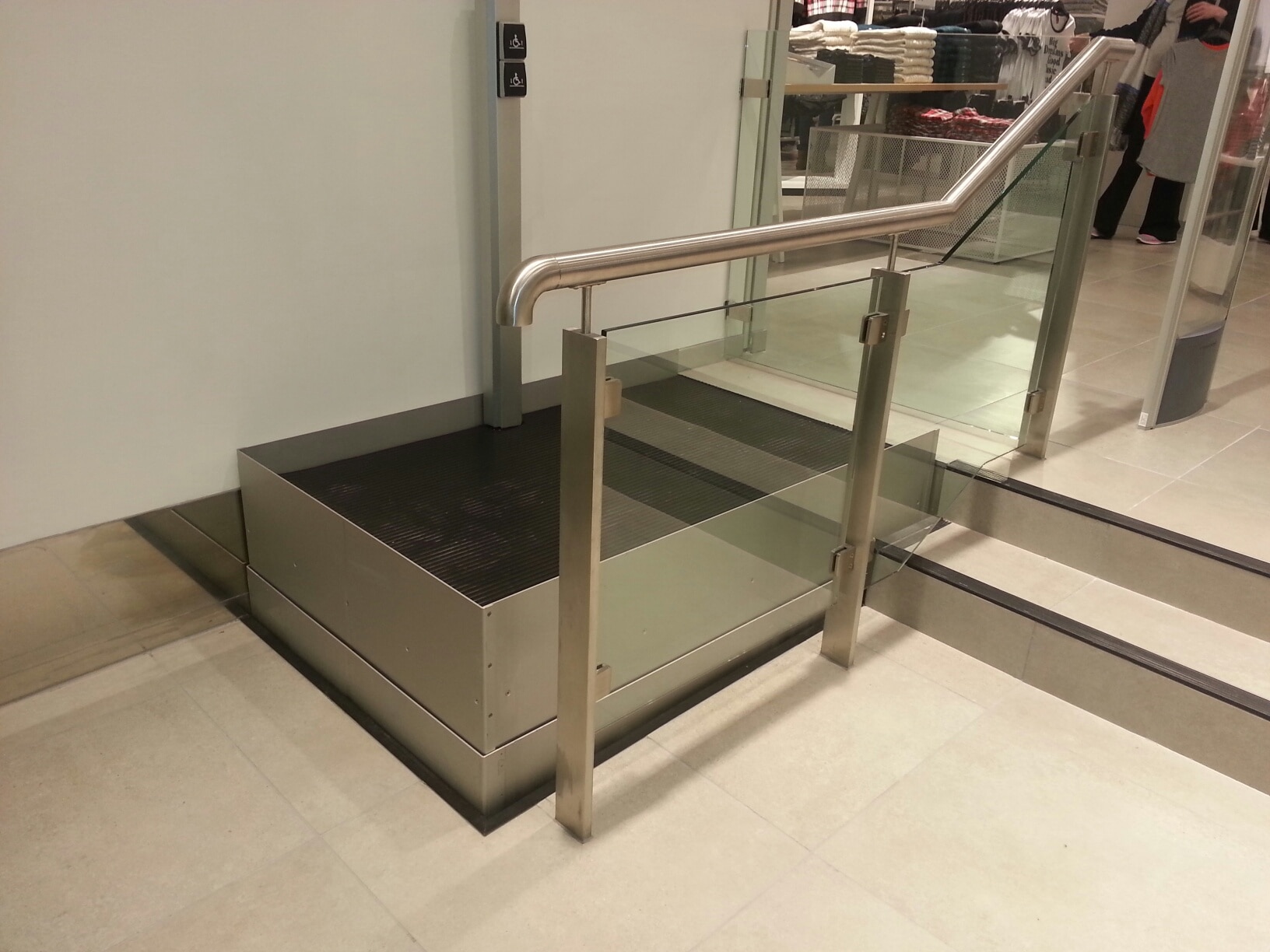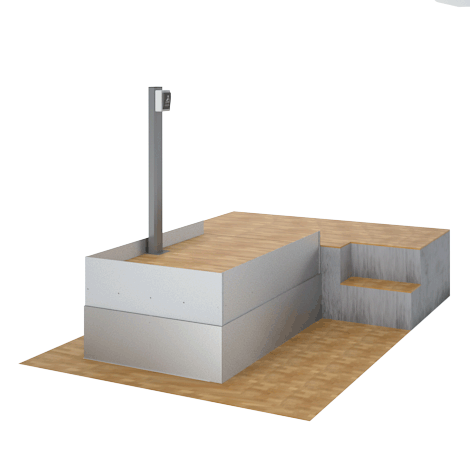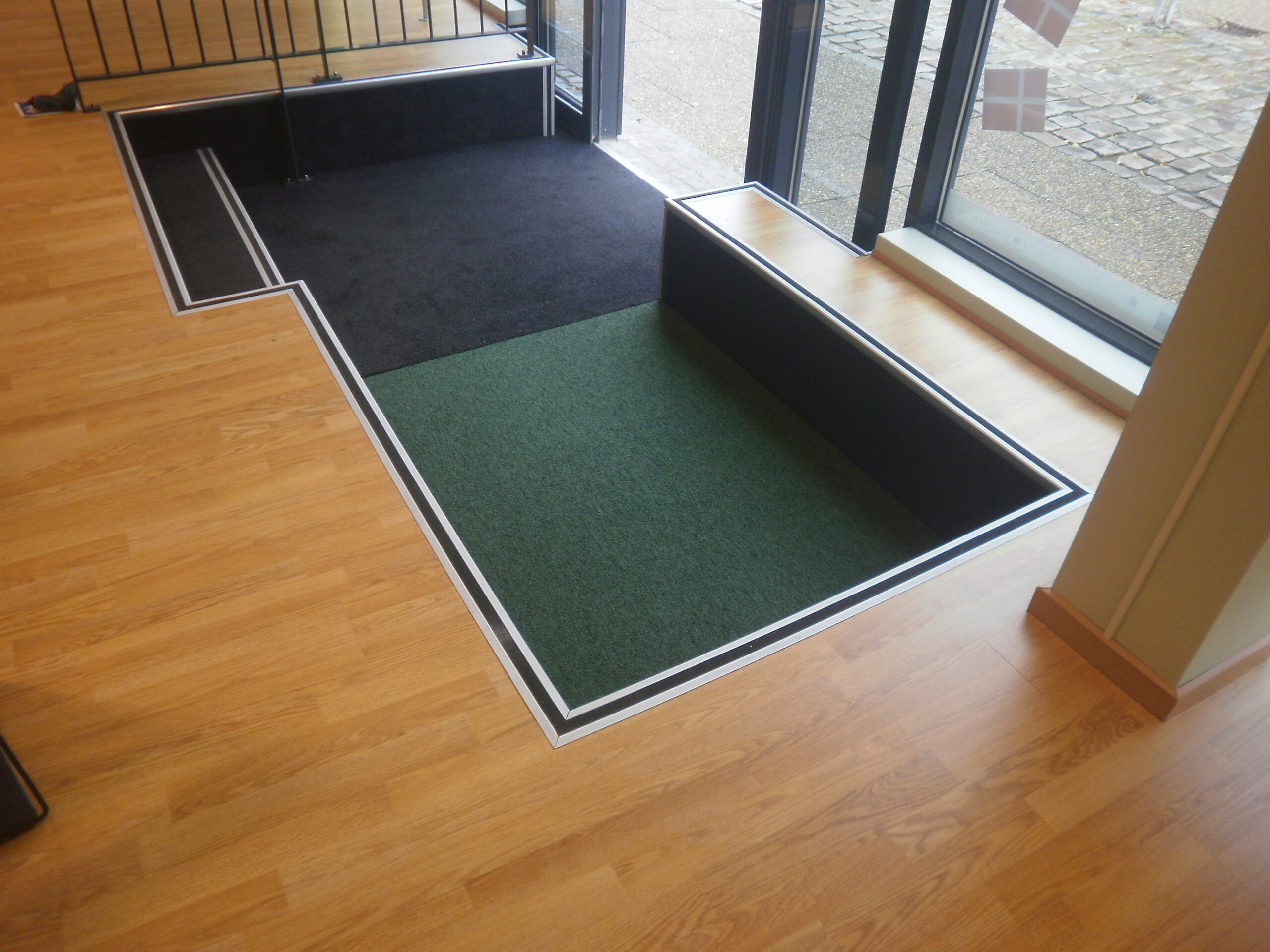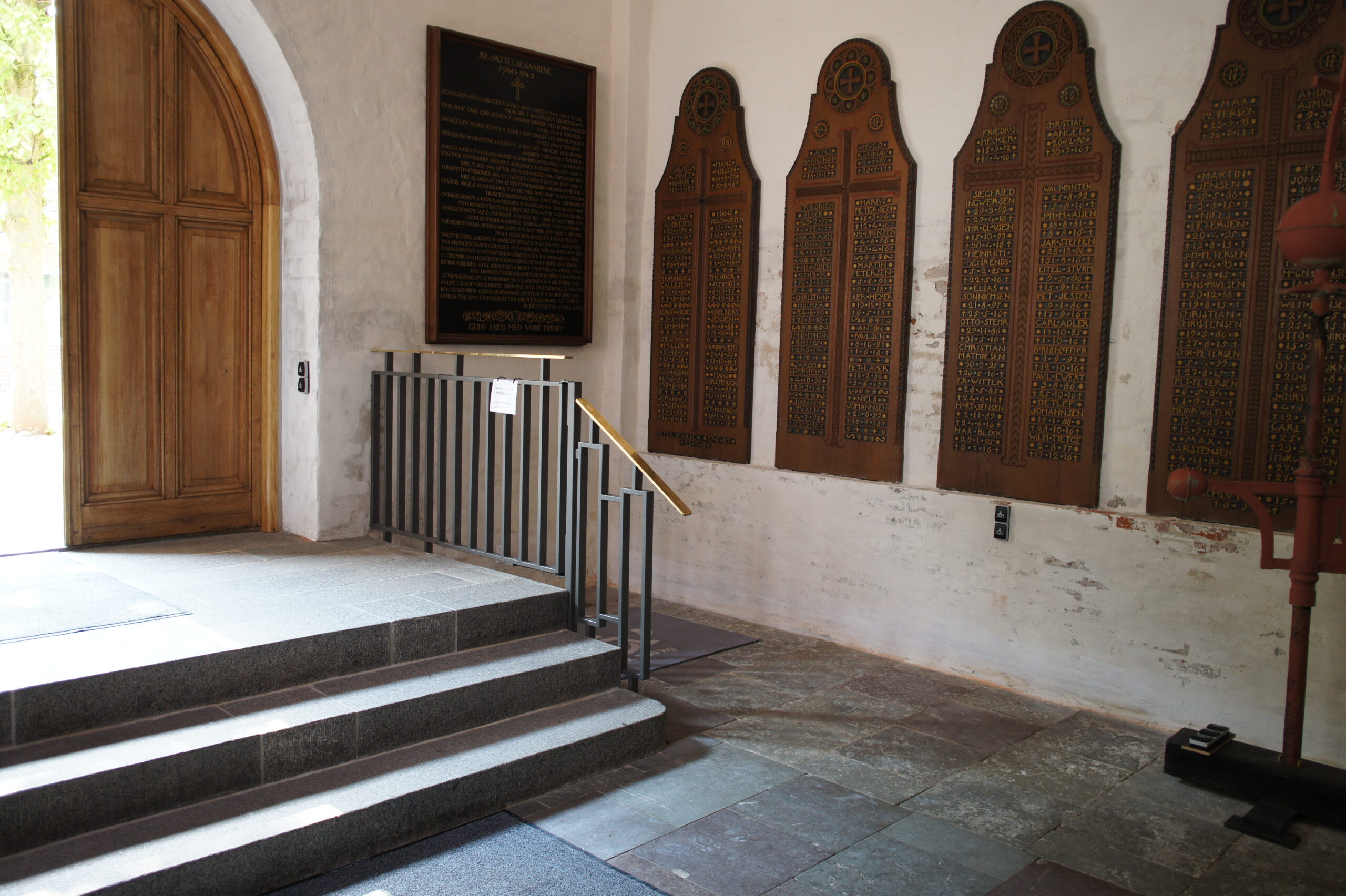 Products
Vertically Rising
Vertically Rising Platform Stairlift
The PVL9 Vertical Platform Lift combines minimalist design with premium quality in one easy to install product. This short travel vertical lift (or Steplift) is of the same DNA as the award winning Ascendor Platform Stairlift range. The platform and barrier arms can be folded away when not in use, freeing up valuable floor space. A safety gate is provided at the upper landing and the wall buttons are wireless (so no unsightly cables or conduits on show). The combination of platform sizes and configurations, along with a choice of finishes means that the PLV9 can be easily adapted to suit any environment. The clean lines and subtle touches such as touch sensitive platform buttons and digital display leave the owner in no doubt that they have purchased a product of quality.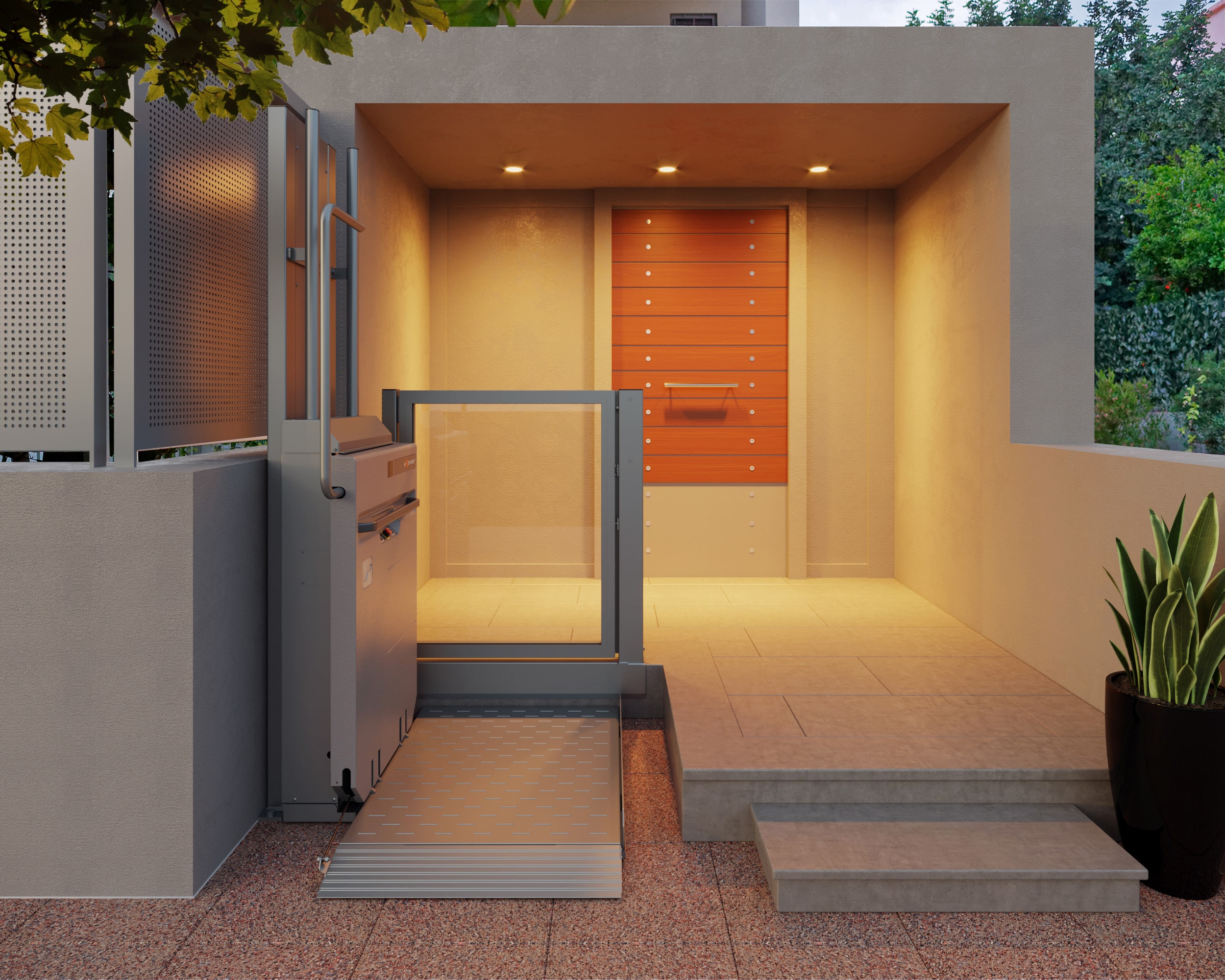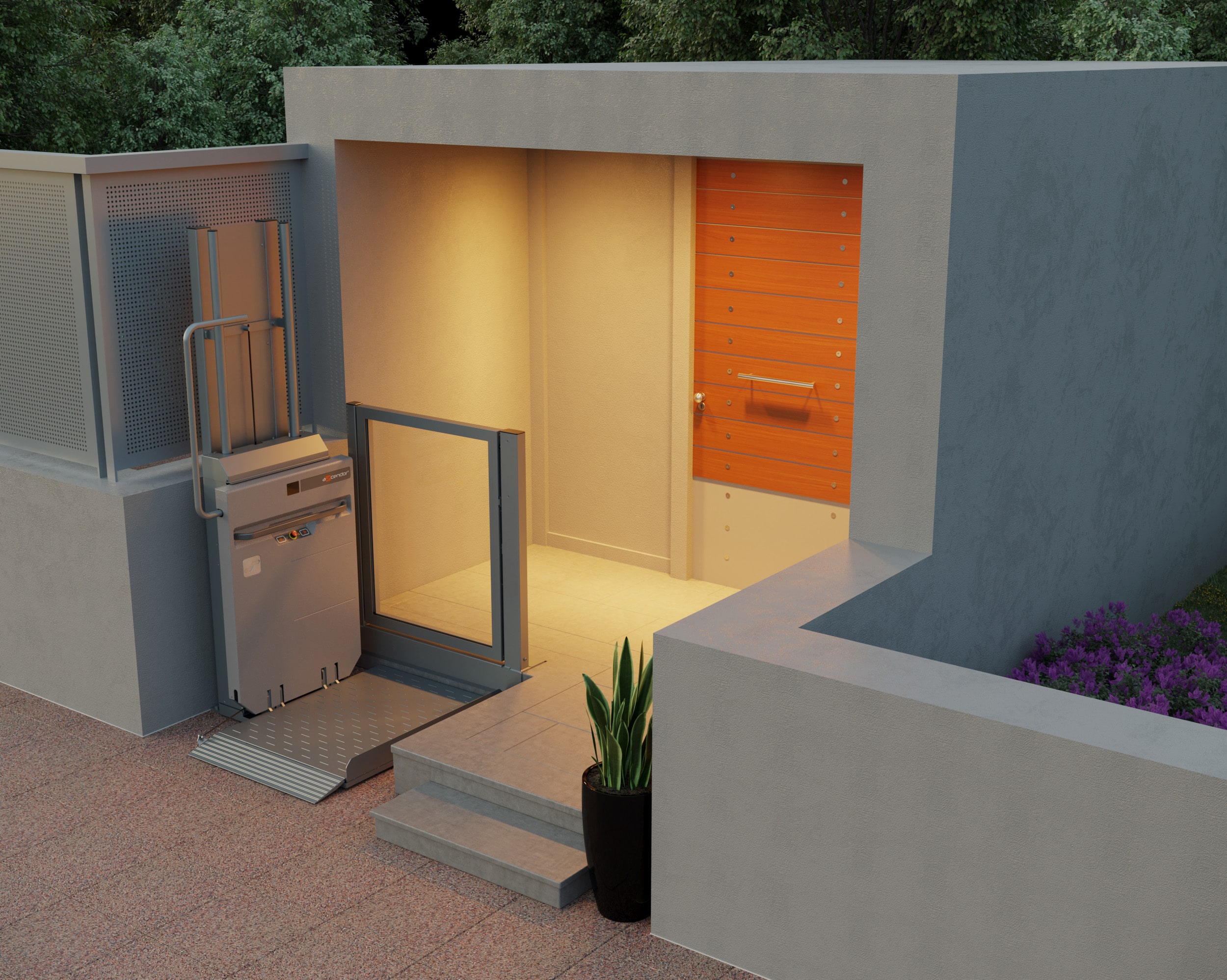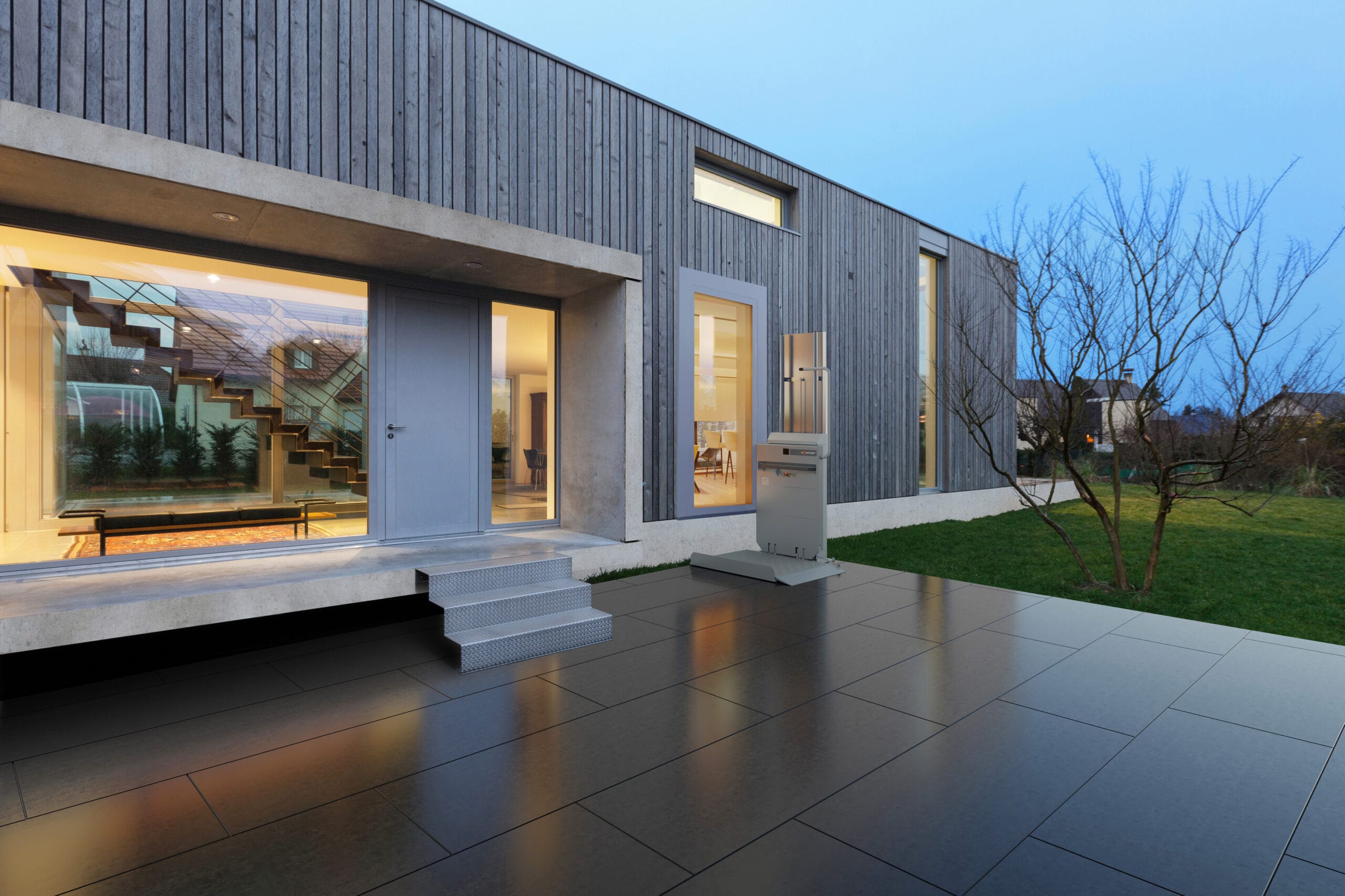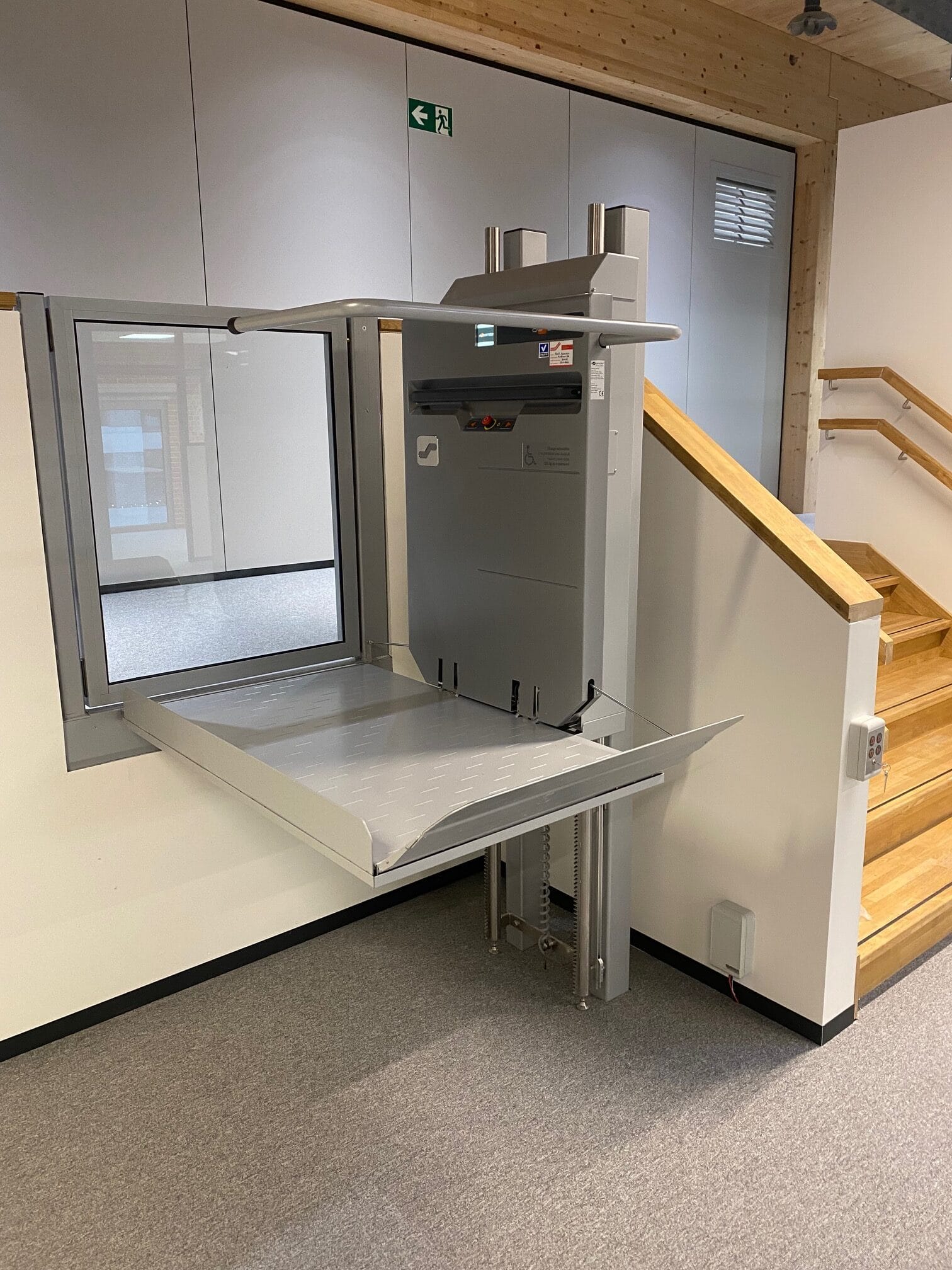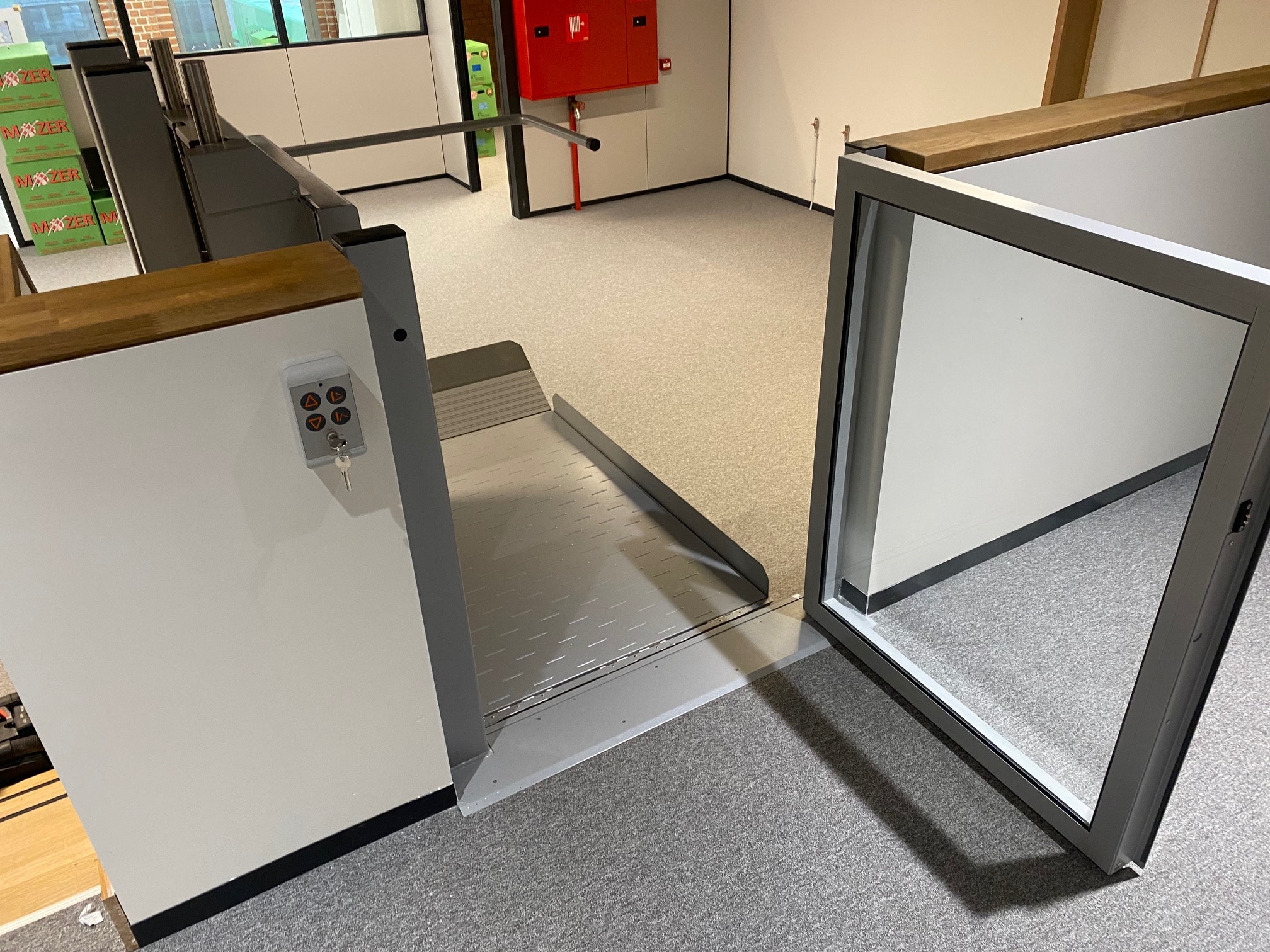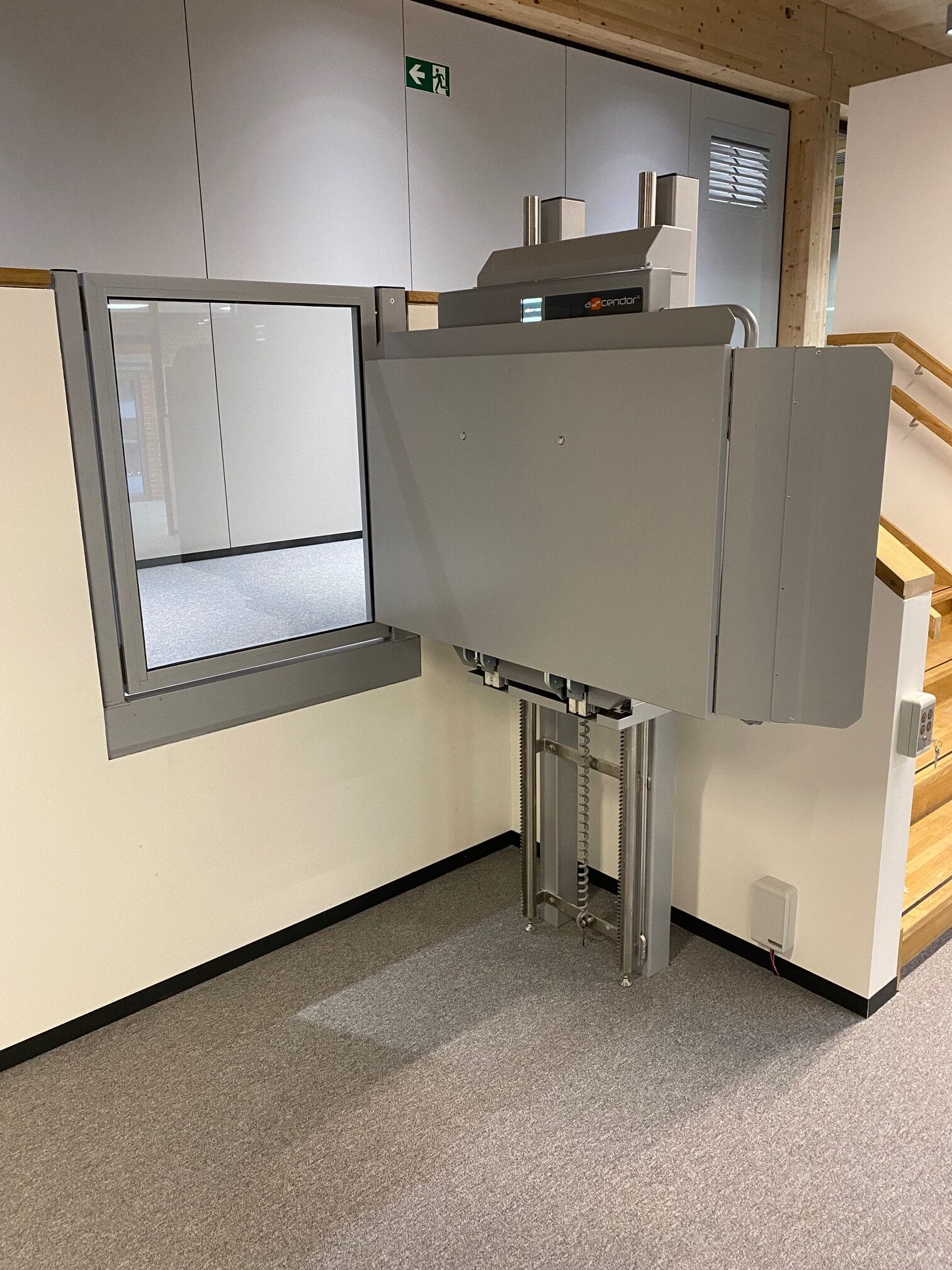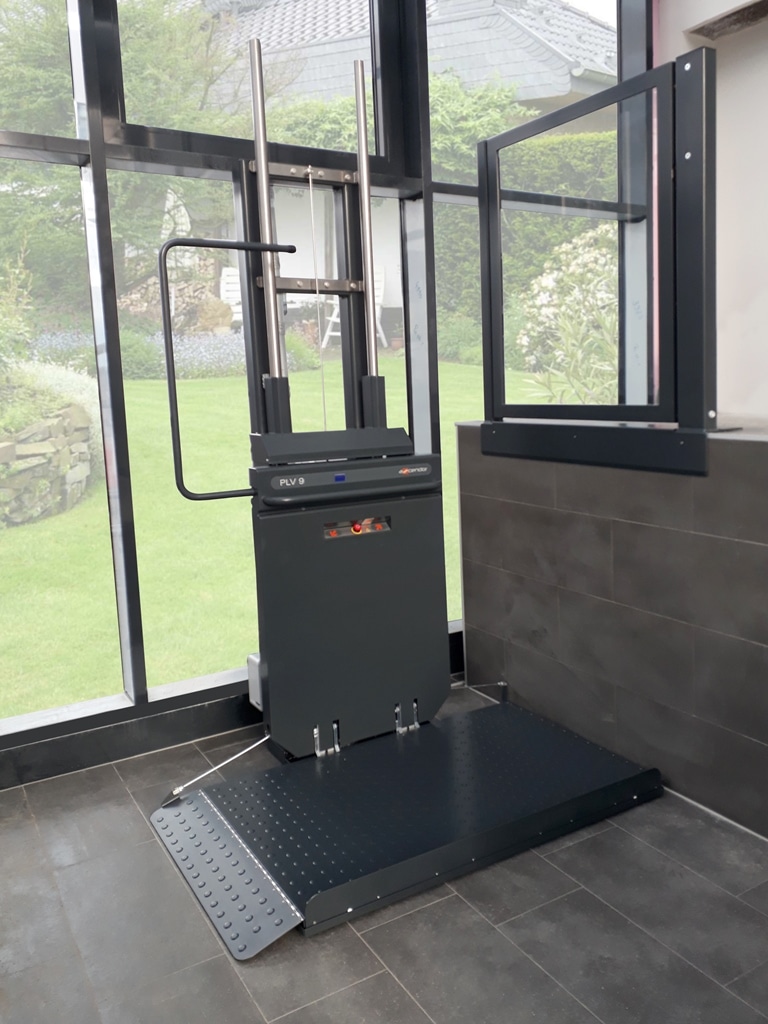 Products
Thermally Insulated Door
Ascendor Lifttechnik of Austria is the only manufacturer worldwide to offer a platform lift with an optional thermal door. It can be applied to The UnaPorte (open style lift), the PLV9 (vertically rising platform stairlift) or the (multi-floor) QuattroPorte. The advantages of a thermal door are;
Thermal insulation of the door into the building (illuminates the introduction of damp, condensation and drafts)
Triple glazing
Direct access into the living space
Secure door
No lift shaft necessary
Air- and wind-tight insulation
Quick assembly within one day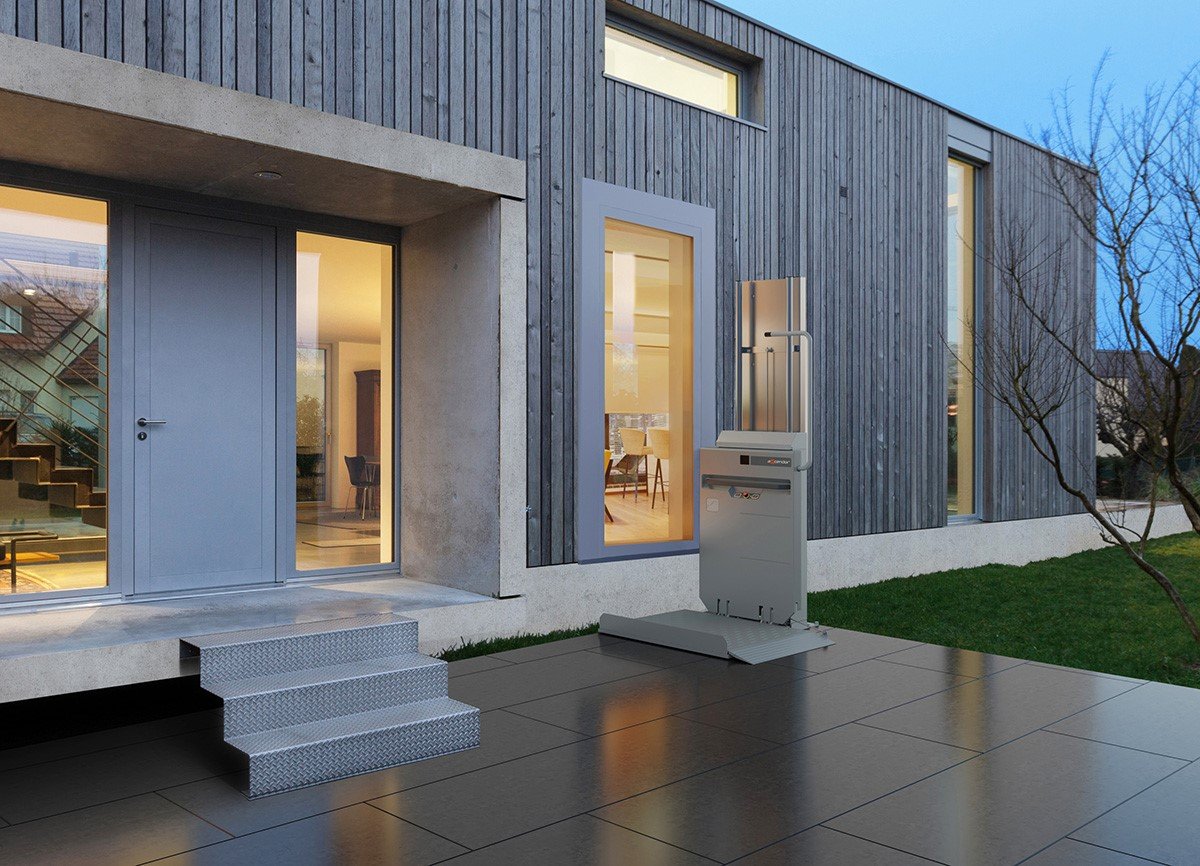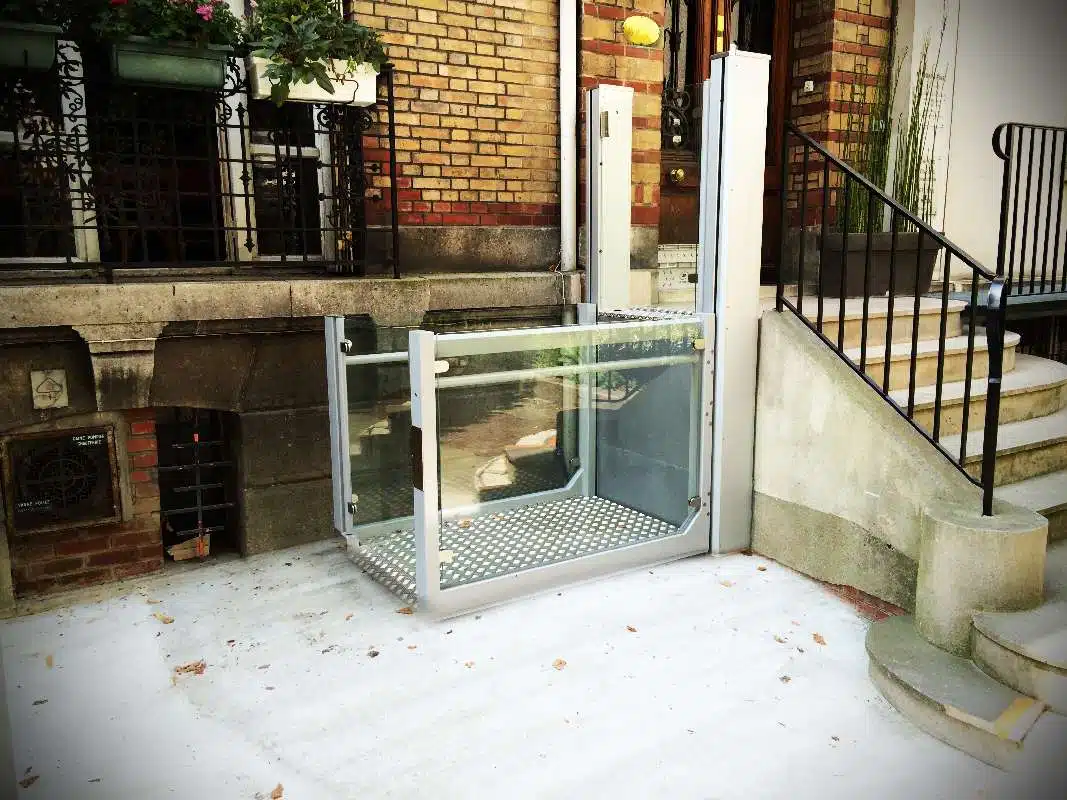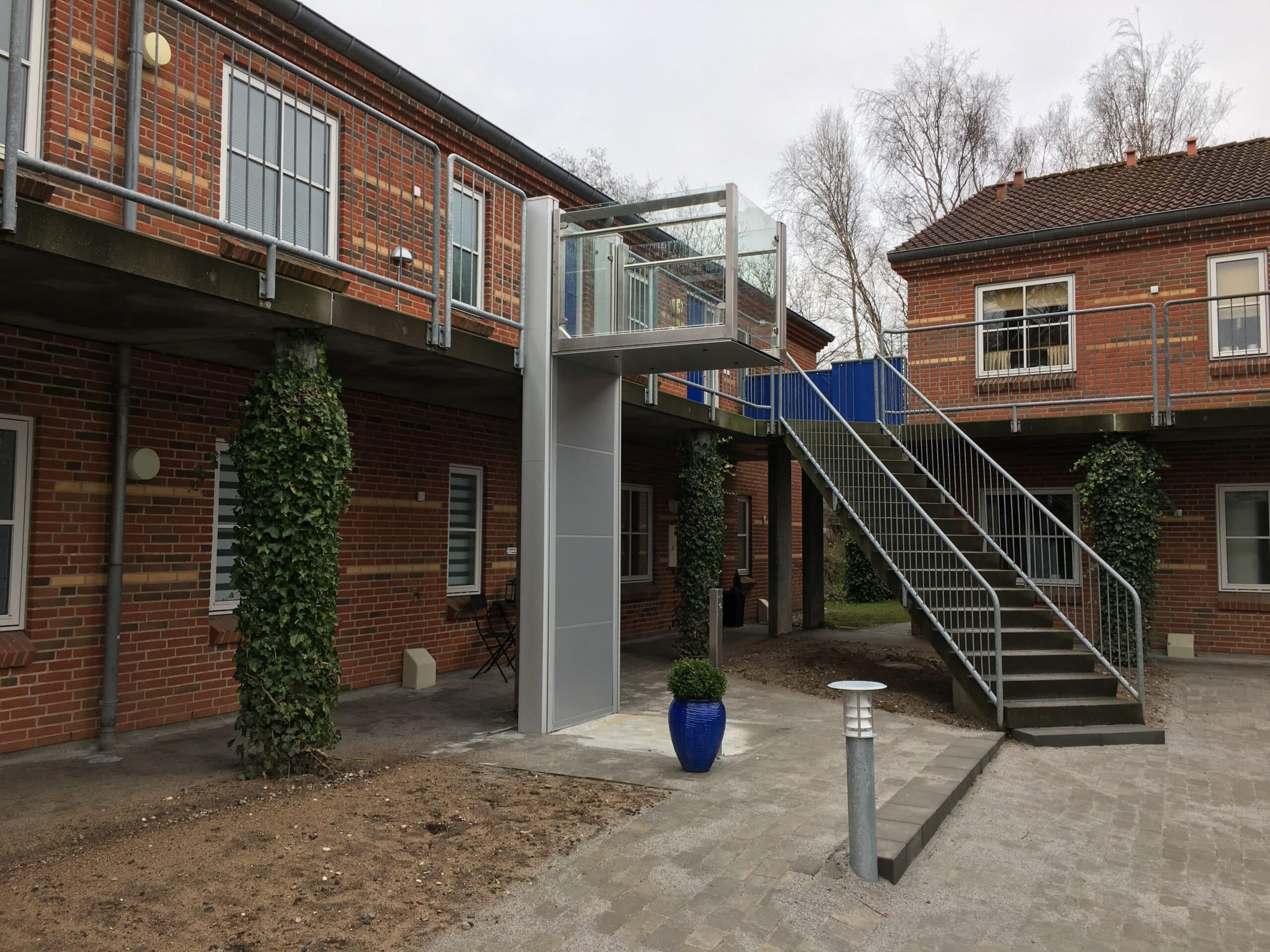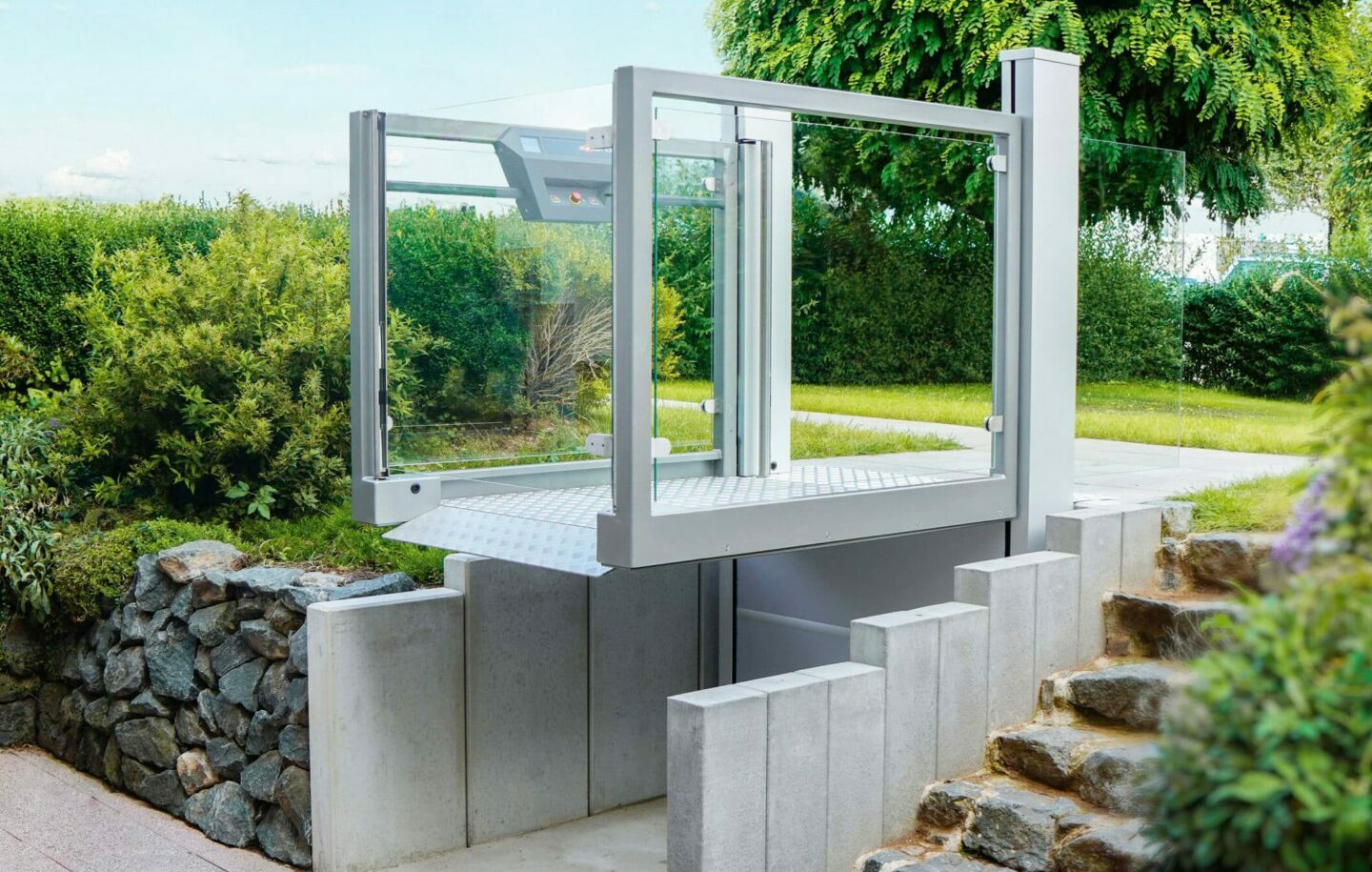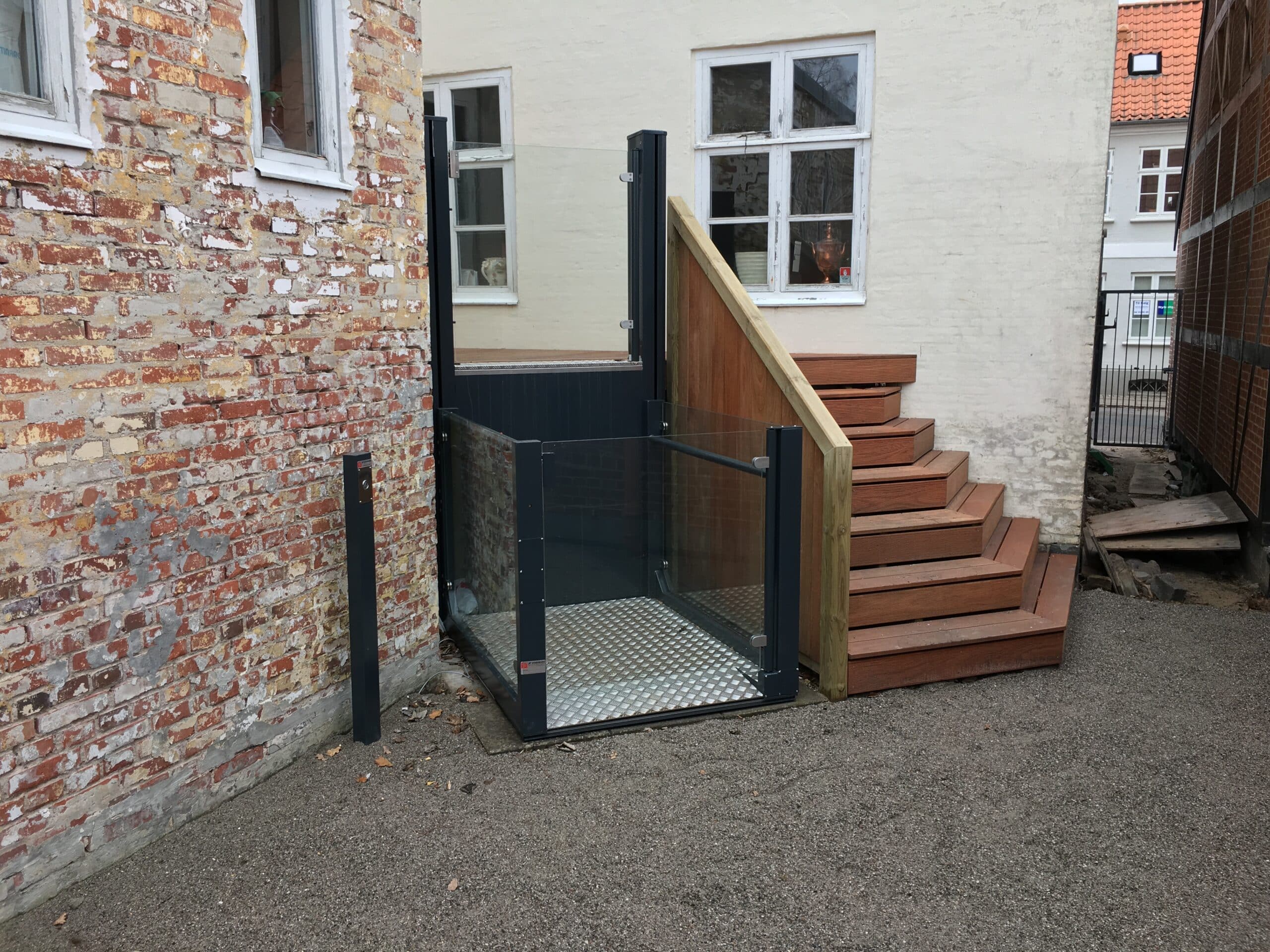 Products
Italian Style Low Pit Passenger Lift – Bespoke Sizes
All the benefits of a platform lift, all the luxury of passenger lift. Walk into the lift, allow the doors to slide closed behind you, press the desired landing button once and let this lift do the rest. Choose from a wide range of finishes to custom the cabin.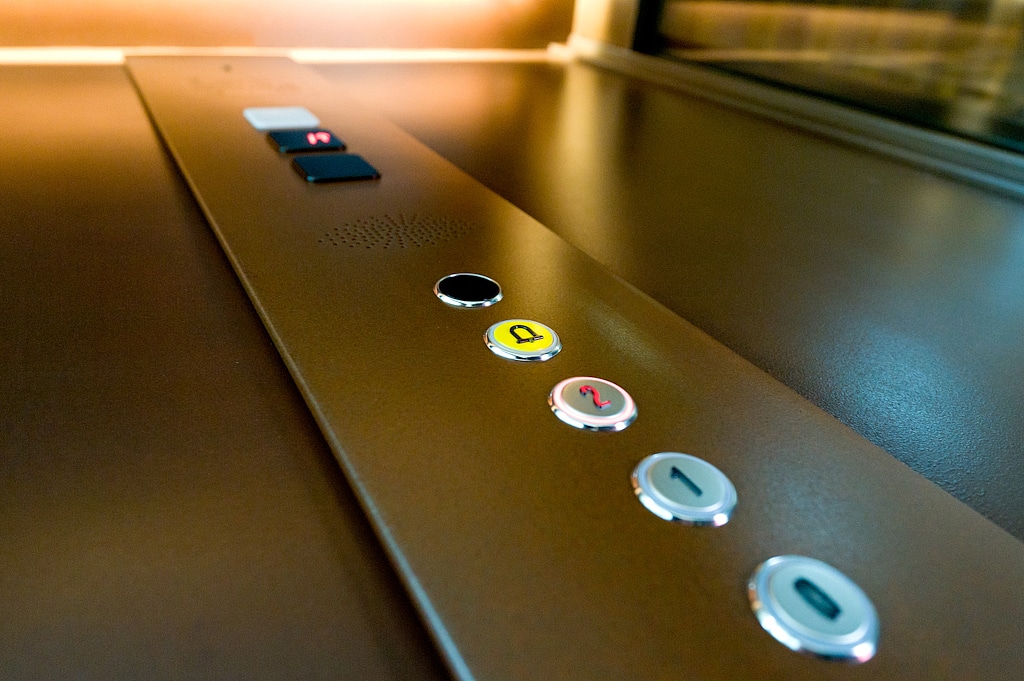 Whether transporting food from Kitchen to Restaurant, stock from Storeroom to Shop Floor or documents from Office to Archive, our range of service lifts are all about making life easier. Installation typically takes between 1-2 days and disruption is minimal thanks to the simple to assemble self-supporting structure. There are a choice of car sizes, lifting capacities and configurations including Standard, Double Decker (two lift cars in the same shaft) or Bottom Drive (when it is not practical to have the drive motor on top of the shaft). In addition, there are a choice of finishes including Baked Enamel or Stainless Steel and options such as shelves and food heaters. A cost effective addition to any Pub, Restaurant, Retail Outlet, Office, Hospital or Private Home.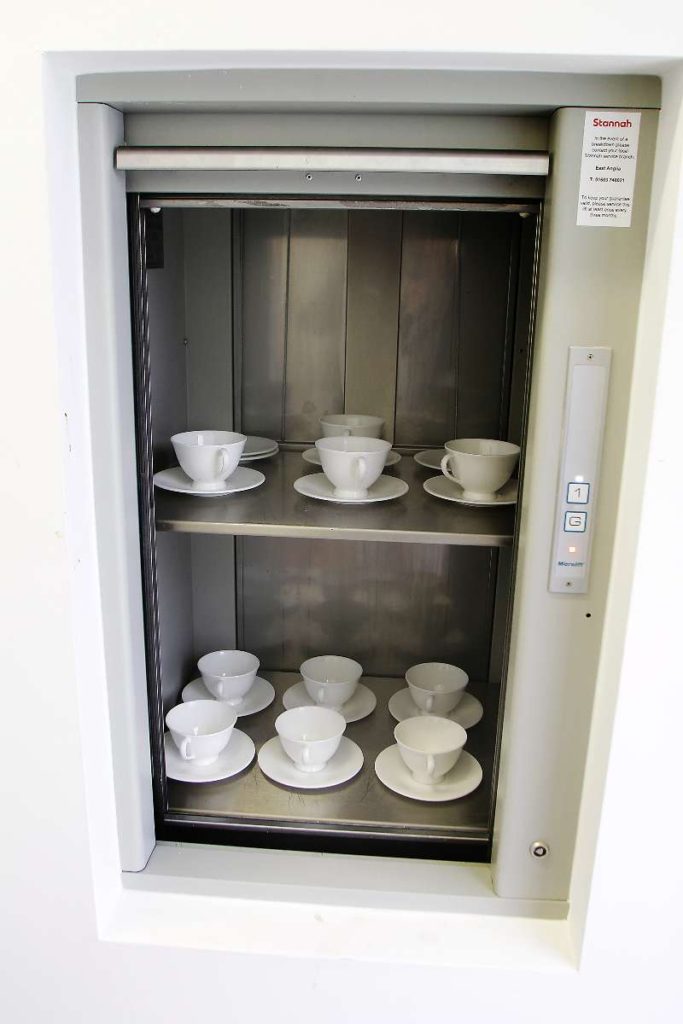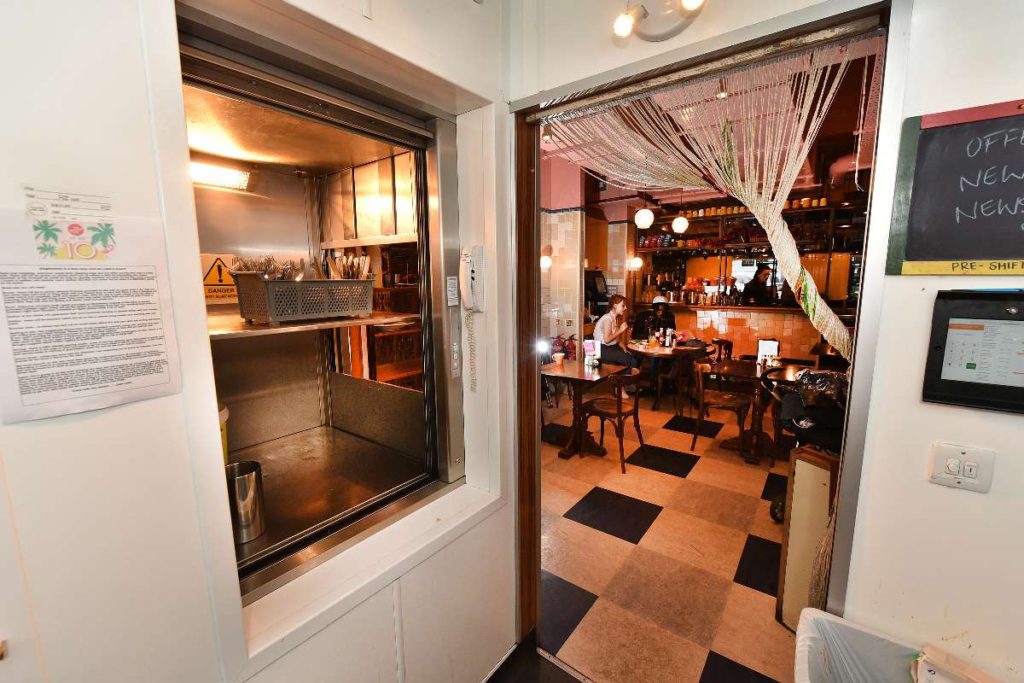 Stylishly solving an age old problem, our Lightwell Lifts are made to measure and are the perfect solution for serving Basement to Street level and above. Whether you need to provide wheelchair access, receive deliveries or move refuse bins between levels, we are able to offer a customised solution to suit. We will work with you and/or your Architect to ensure that the railing design, colours and finishes complement the local environment.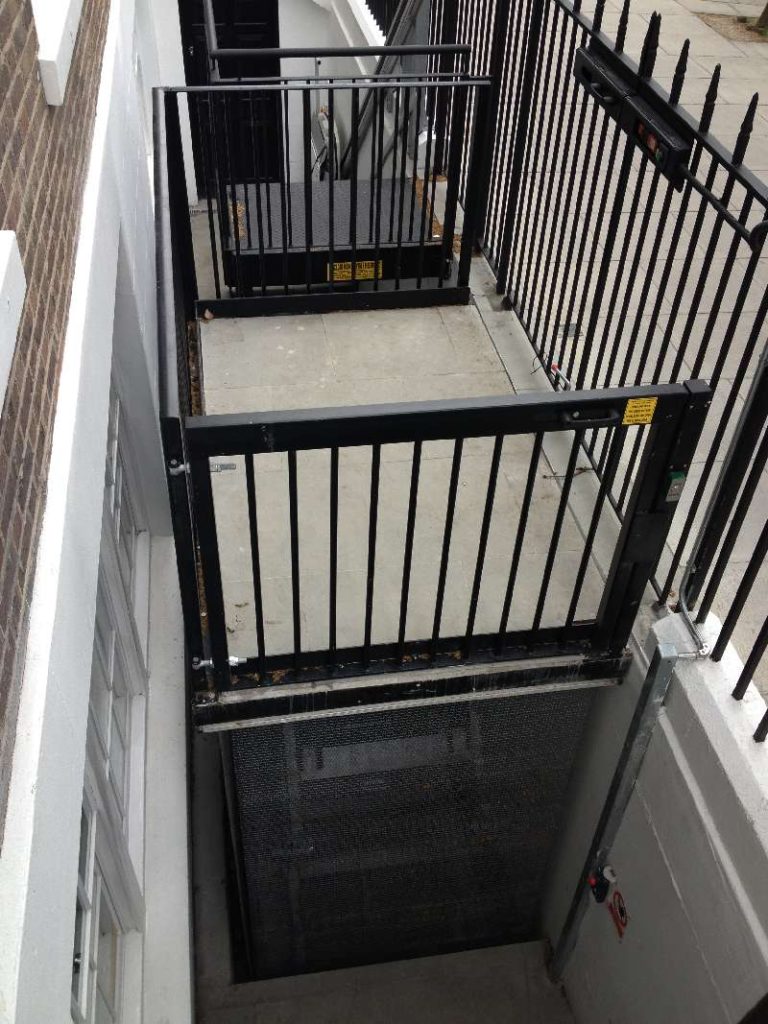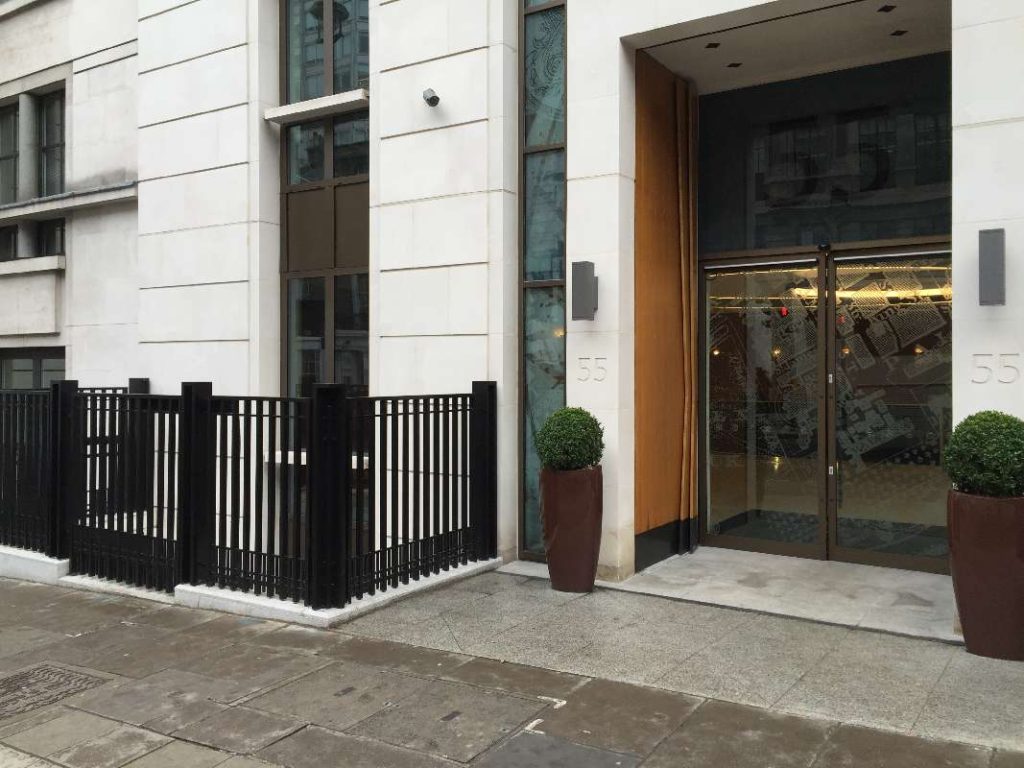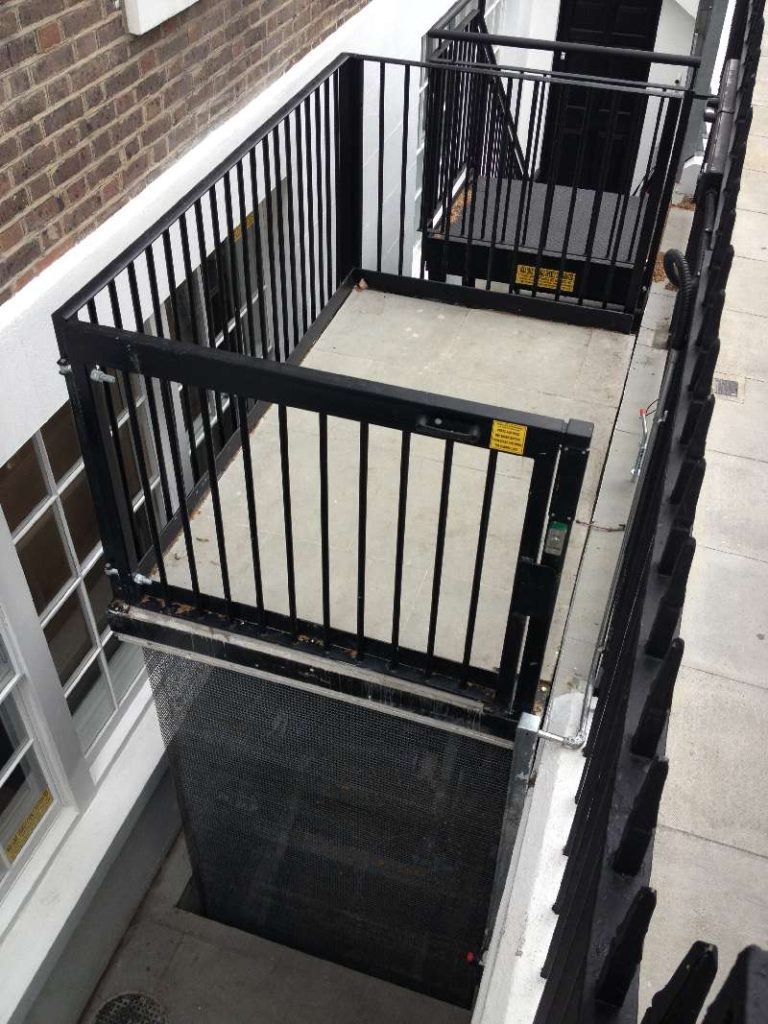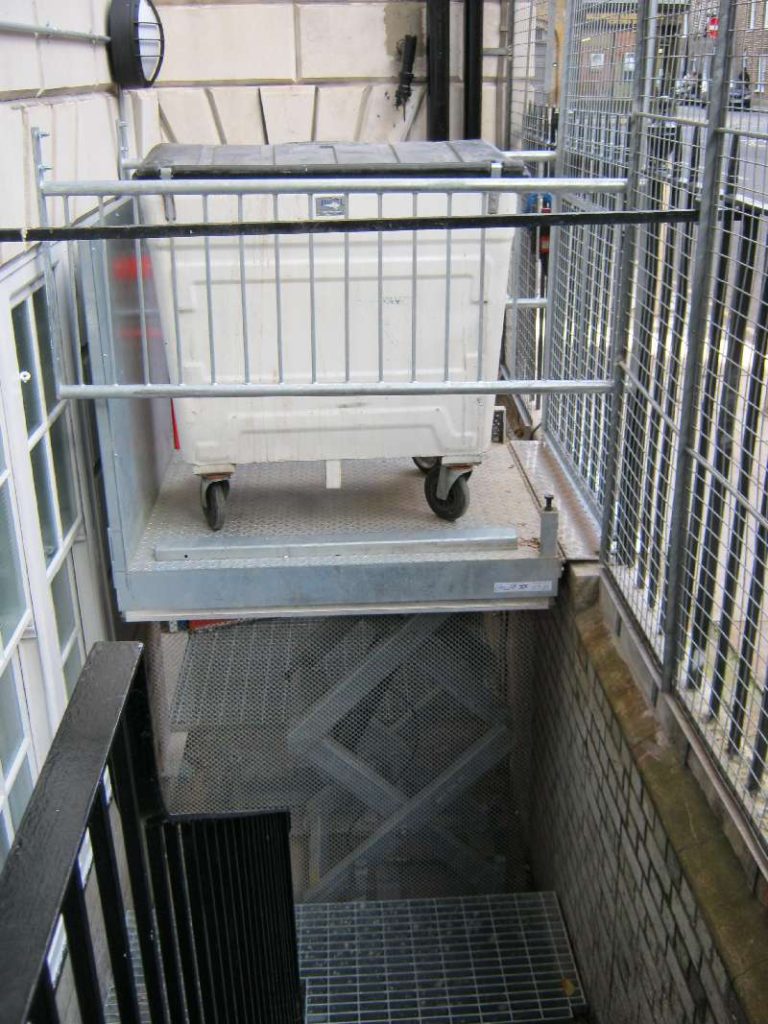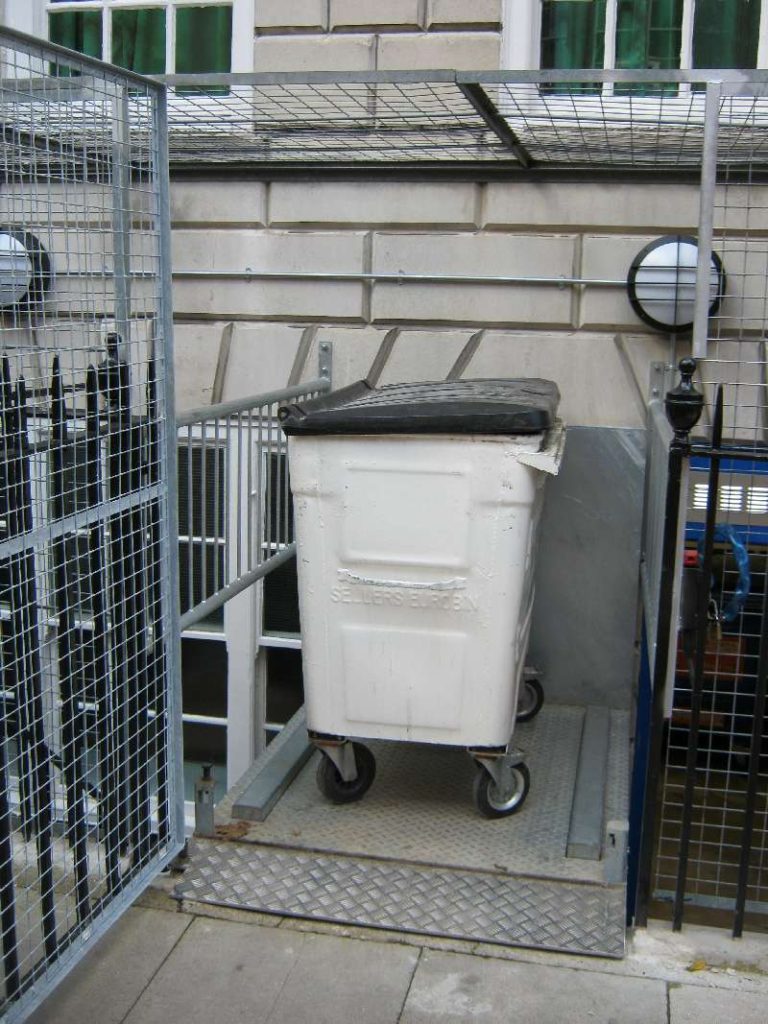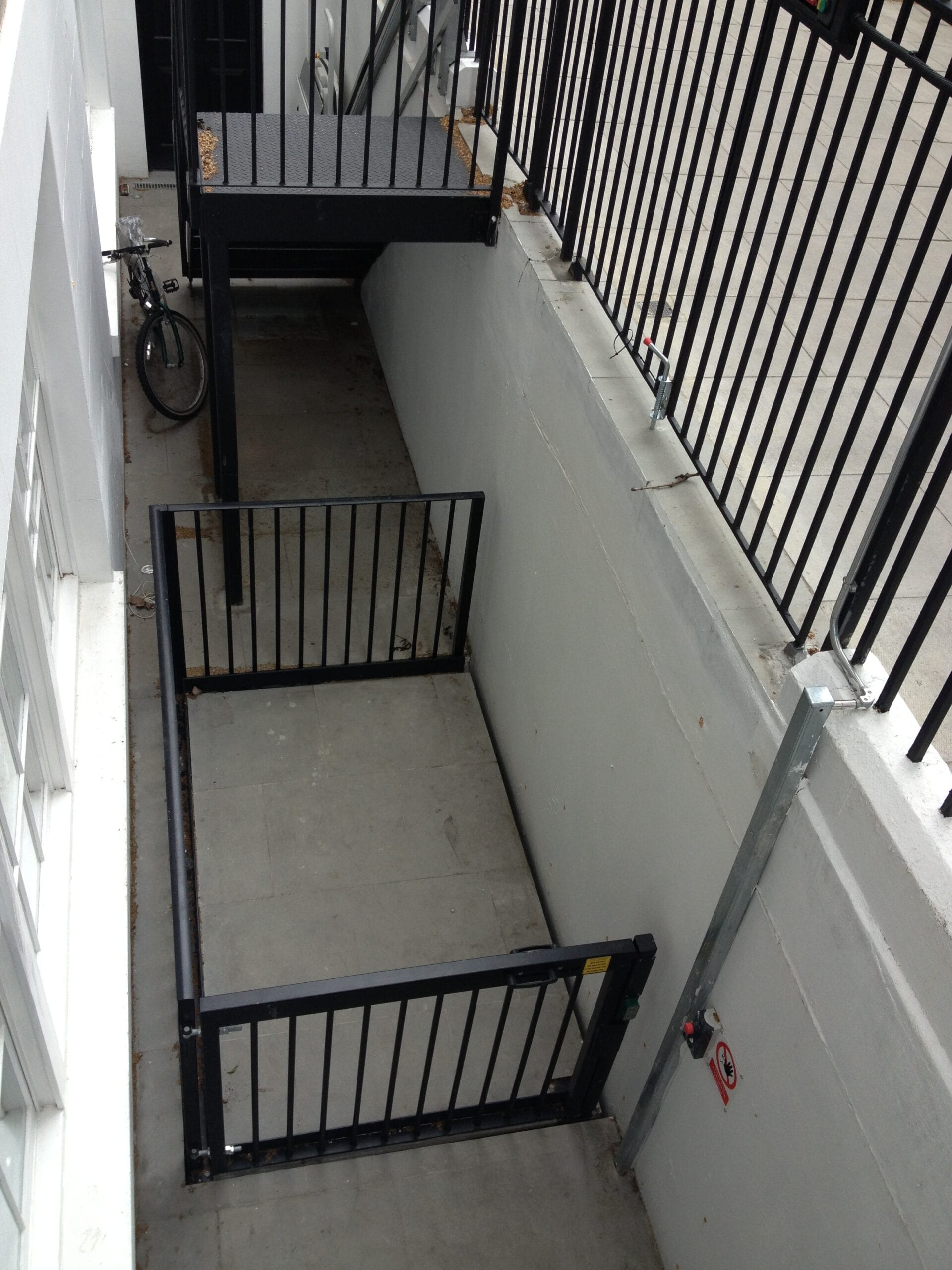 Products
Goods Only Lift – Shaft by Others
Ideal for Commercial and Industrial Applications, our range of Goods Only Lifts (passengers not permitted) are available in a multitude of sizes, configurations and Capacities. Only a shallow pit is required and the builders work is minimal. The perfect solution for Warehouses, Self-Storage Depots, Retail (back of house), Factories, Workshops etc. This lift is installed against a load-bearing wall or vertical steel frame, meaning that the remainder of the shaft can be constructed of various materials to suit the customer's needs. The shaft doors can be supplied by the customer so as to match the décor. This method is an extremely cost effective way of installing a heavy duty Goods Lift.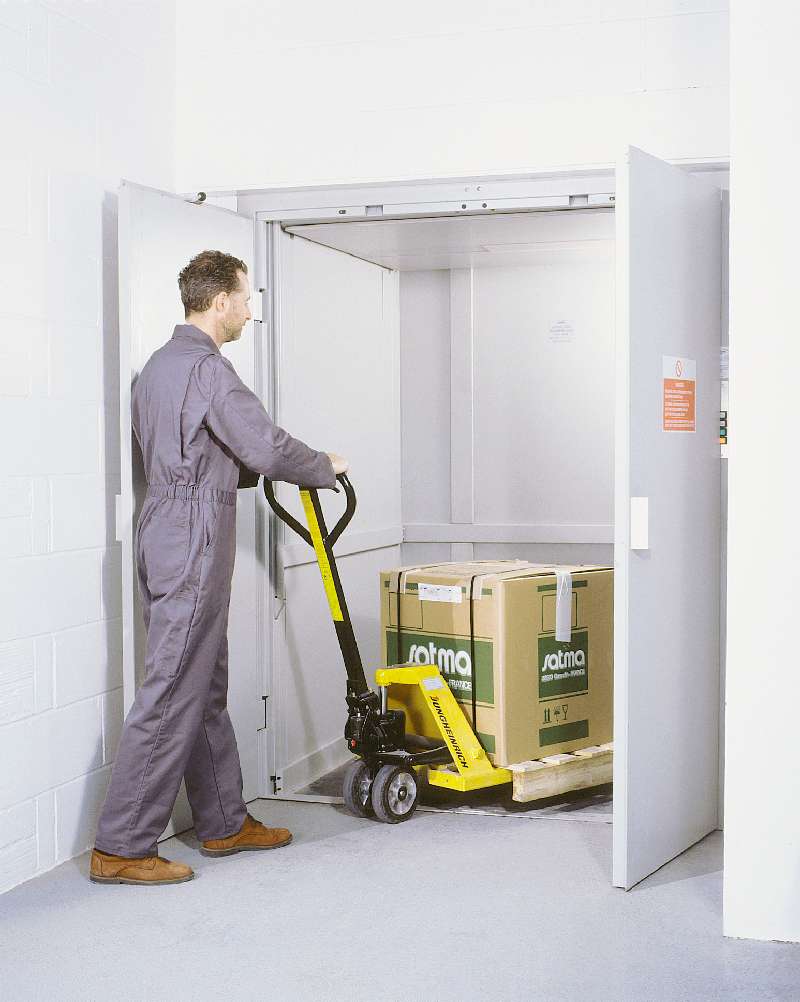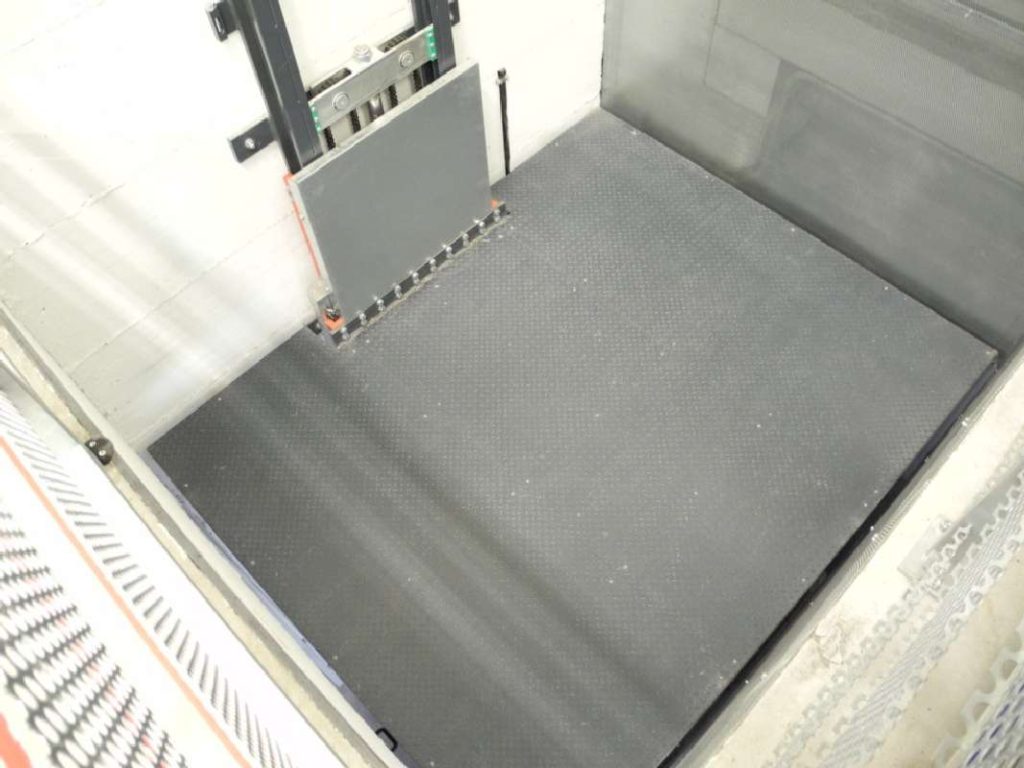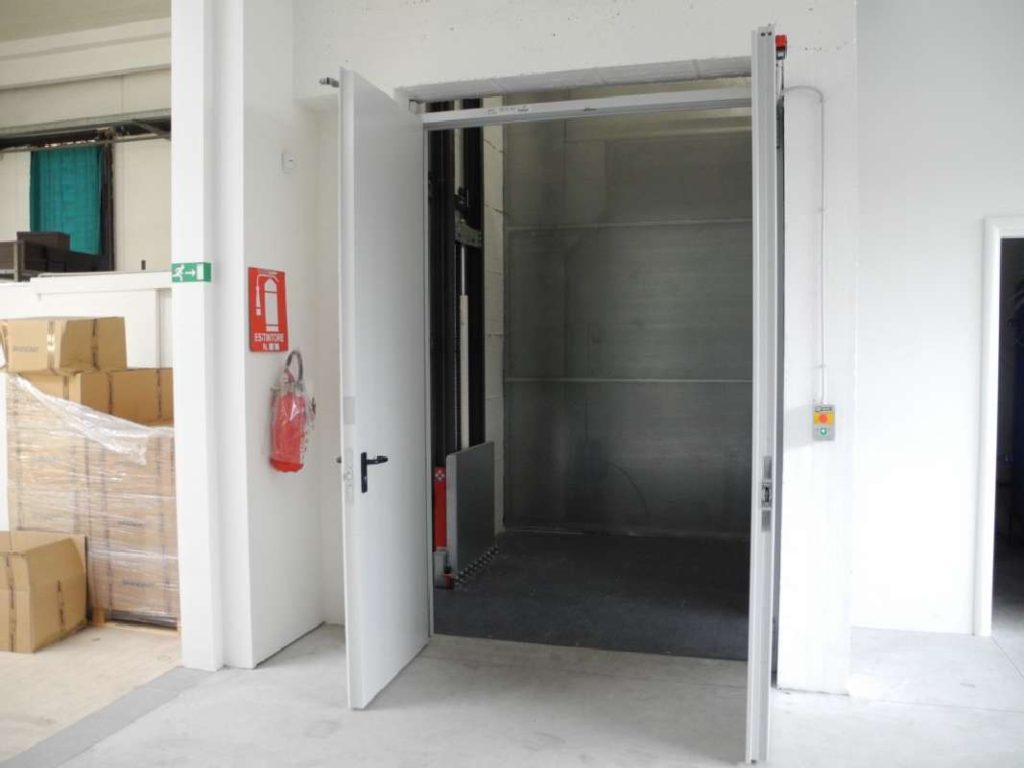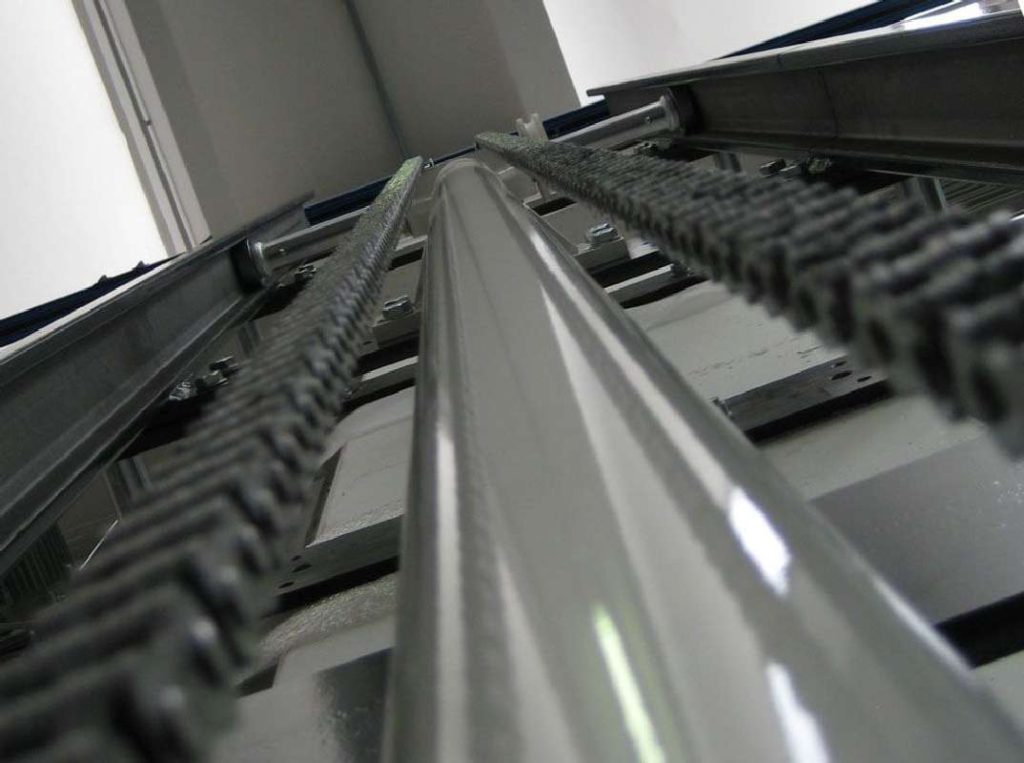 Products
Goods Only lift – Structure Supported
Ideal for Commercial and Industrial applications, our range of Goods Only Lifts (passengers not permitted) are available in a multitude of sizes, configurations and Capacities. There is no need for a separate machine room or a pit, nor do they require major building work. The perfect solution for Warehouses, Self-Storage Depots, Retail (back of house), Factories, Workshops etc. This lift is installed within its own freestanding modular structure, meaning that it is not reliant on a load-bearing wall. This is particularly useful when serving Mezzanine floors.